In Napa, wine makes everything better—even accessories. At least that's what Nicole Hughes and Anne Siegel believed when they started Olive and Poppy, a Napa-based, Wine Country–inspired accessories brand.
Their wine barrel bracelets are made with Lucite and oak from reclaimed wine barrels that were damaged in the 2014 South Napa earthquake. The Barrel Collection also includes earrings, rings, cuff links, and a tie bar.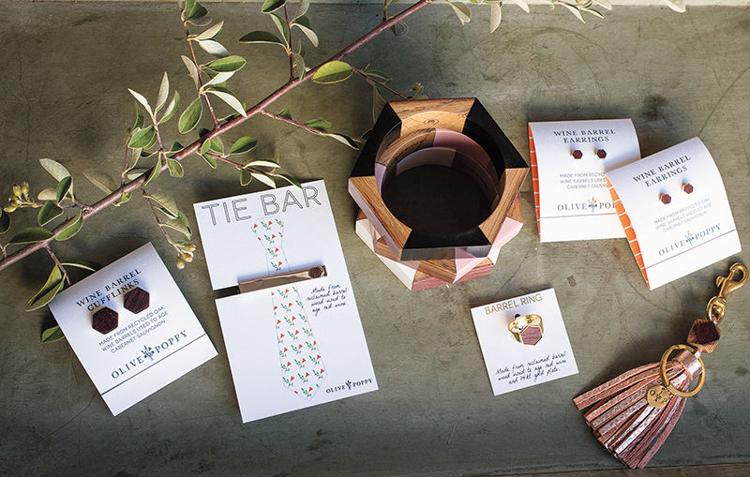 The stylish offerings have been designed to reflect the terroir, wine, and lifestyle that Wine Country is famous for, and serve as mementos for visitors and thoughtful gifts for wine aficionados.
"When we travel, we look for local items that you can't find anywhere else. We knew other people took the same approach," says Hughes. "That's where the idea for Olive and Poppy was born."
While Hughes and Siegel had visitors in mind when they started their company in June 2014, locals quickly began snapping up the products, too. Today, the business is thriving.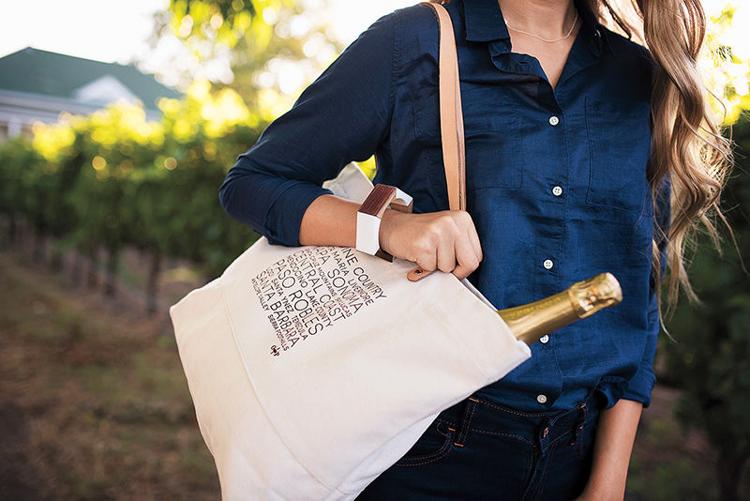 Olive and Poppy has grown so much that Hughes gave up her day job at Robert Mondavi Winery. The product line now extends well beyond the Barrel Collection, with terroir-map necklaces, rosé-inspired key chains, and tote bags silk-screened with local Cabernet Sauvignon (which was a feat in itself).
The latest holiday collection includes gold-and-white hand-blocked napkins and accompanying barrel napkin rings made with Lucite. Next spring, the duo will debut necklaces made from Rhône River rocks, which they brought home after a trip to France.
As they add to their collection, they keep coming back to their mission. Each item is meant to celebrate "the lifestyle up here, whether it's the land or the culture," says Siegel.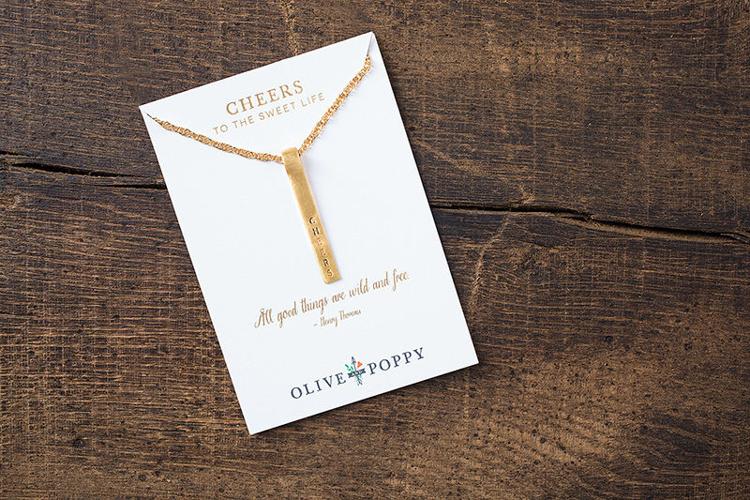 Olive and Poppy doesn't have a storefront yet, but accessories are sold online and at various Wine Country retailers, including Blackbird of Calistoga and Wunder Boutique and Salon. oliveandpoppy.com.