Linda Hamilton's shop is a journey—in every sense of the word. Aptly named Nomad Chic, it is the latest manifestation of her far-flung travels to root out her indigenous style. Delectable wares from Java, India, Australia, Bali, and Spain occupy every corner of its space in the charming Yellow House, just a few steps from the Sonoma Square.
"I've always explored the world like a gypsy, with my treasures stashed in a magic carpetbag," Hamilton says. Sharing her love of the peripatetic made sense at this stage in her life. With a school-age daughter and a thriving fashion career, she has planted her feet on this continent for the time being. "Now, I'm an adapted nomad, with two tents and a modem," she says with a laugh. (She spends the winters in Todos Santos, Mexico.)  
Discoveries from every continent create a veritable Pangea in her pop-up, where covetable agate and leather bracelets nestle alongside suede fringed shawls sourced from a remote archipelago in Southeast Asia. She picks up a shawl, shaking it toreador style, and arranges it as an over-the-shoulder accessory, a low-slung skirt, and then an insouciant drape over a sofa. Diaphanous caftans and silky kimonos hang ready to transform Wine Country wanderers into beachside Bond girls.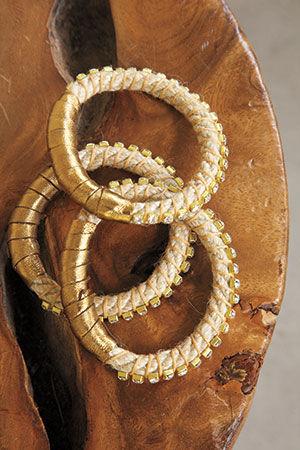 "I love taking an unknown turn towards a tattered canvas awning in an open-air market," she says, recalling the spicy souks of Marrakech and the sands of Zanzibar. "I hope to capture that evocative feeling of discovery for all adventurers in Wine Country."
156 E. Napa St., Sonoma, (415) 381-9087, nomadchic.co.