Last fall, just in time for founder Chuck Williams' 99th birthday, a new Williams-Sonoma store opened on the grounds of the original location on Broadway, just off Sonoma Square, bringing a refined mixture of food, culture, and innovation back to the place that helped shape the brand's identity.
The new storefront is reminiscent of the company's beginnings in the 1950s, when Williams spent two years converting a rustic hardware store near downtown into a showcase of fashionable houseware and giftware. As with the original store, yellow walls, black-and-white checkered flooring, and tall, slender shelves showcase the latest European and American cookware and accessories.
Williams earned the designation "Mail-Order Gourmet" from famed food writer Ruth Reichl for the catalog he and marketing consultant Jackie Mallorca launched in 1972, and the in-store offerings at the reimagined location are equally enticing. In the main entrance, wares ranging from copper pans and sturdy Le Creuset pots to specialty spices and cookbooks line the shelves, and soufflé molds and nifty gadgets beckon.
On the right side of the entrance is the cooking school, a fabulous modern workspace where hands-on classes and special programs are held. It's not dissimilar from what Williams had envisioned in the 1970s, when he started a successful series of classes for home cooks, and worked on innovative projects with Julia Child and James Beard to help pave the way for the new American food culture.
Now, back in Sonoma, the store welcomes local star chefs—such as Tyler Florence, Amanda Haas, and Sondra Bernstein—for workshops and events. Many of the fresh ingredients are grown on the back patio in raised beds and planters from the company's Agrarian line. Upstairs is a design center showcasing the Williams-Sonoma collection.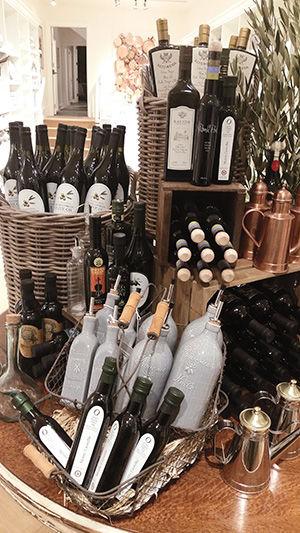 Williams moved operations to San Francisco in 1958, and today the brand has expanded to Canada, Australia, and the United Kingdom. But with the new store in its original location, Williams-Sonoma has finally returned home. 605 Broadway, Sonoma, (707) 939-8974, williams-sonoma.com.