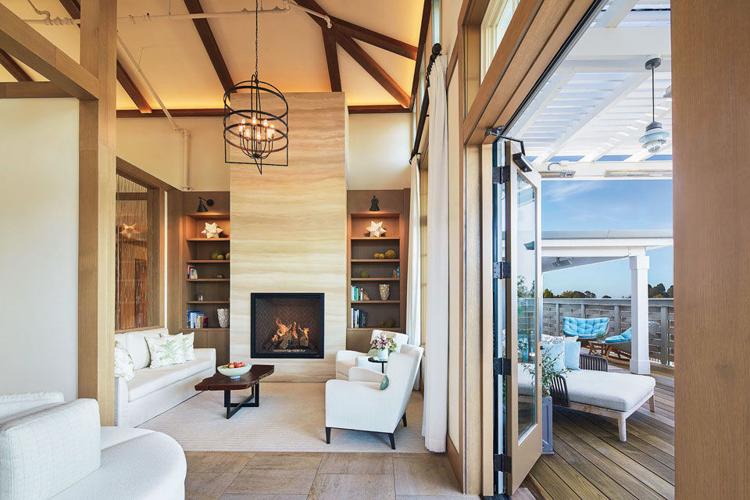 CBD is having a moment. Short for cannabidiol, this natural chemical compound found in cannabis sativa plants is flying off the shelves in the form of pills, 
oils, and lotions and is even being used in food and cocktails. Studies have shown that CBD may improve sleep; boost immunity; reduce inflammation; and ease stress, anxiety, and chronic pain.
With such an abundance of healing powers, CBD has recently graduated to spas. With CBD infused into a variety of treatments, these six Napa and Sonoma spas are taking wellness to new heights—but not highs. (Due to recent business closures, please check websites to confirm whether the spas listed here are currently offering services.)
Archer Hotel Napa
Rebound from a long day of wine tasting with the CBD Express at this downtown Napa rooftop spa. Soak your feet and legs in a healing CBD elixir and simultaneously enjoy a lavender and orange scalp treatment. 1230 First St., Napa, (866) 240-2942, archerhotel.com/napa.
Calistoga Motor Lodge and Spa
Choose your own relaxing adventure at the Calistoga Motor Lodge and Spa. Among its offerings are a 
CBD soak in an old-fashioned claw-foot tub (complete with your own rubber ducky), a CBD facial, or the 
aptly named Four-Twenty massage, which includes CBD oils and not one, but two, massage therapists. 1880 Lincoln Ave., Calistoga, (707) 942-0991, 
calistogamotorlodgeandspa.com.
Carneros Resort
One of the first to put CBD on their spa menu, Carneros Resort offers the Heal Me massage, combining camphor and arnica with a CBD salve containing a full range of cannabinoids rather than isolated CBD. 4048 Sonoma Hwy., Napa, (707) 299-4850, carnerosresort.com.
Farmhouse Inn
Switch up your next date night with a spa day at the Farmhouse Inn, where the Double Dose CBD couple's massage kicks off with a CBD bath bomb in a tub 
for two. 7871 River Rd., Forestville, (707) 887-3300, farmhouseinn.com.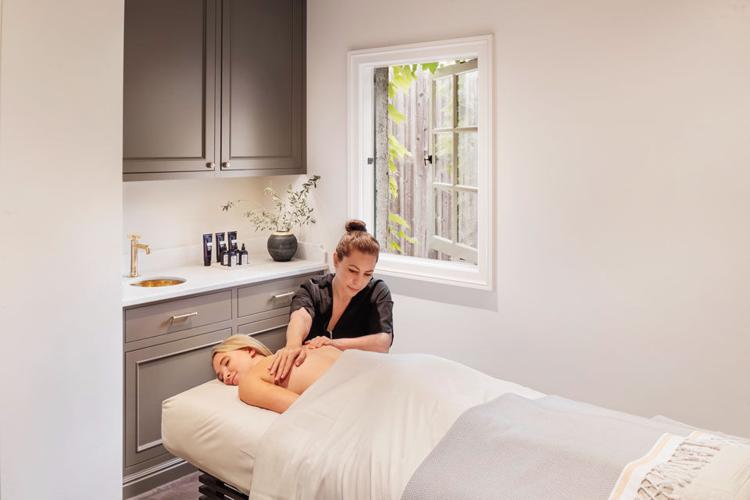 Kenwood Inn and Spa
Book a CBD massage or facial at the Kenwood Inn's dreamy spa, which sources its CBD from small, local, and women-owned companies. 10400 Sonoma Hwy., Kenwood, (707) 833-1293, kenwoodinn.com.
Mount View Hotel and Spa
During Mount View's unique CBD wrap with sound healing, the body is cocooned in an array of warm, CBD-extracted creams to soothe aching muscles and dry skin. While you rest, healing Binaural Beats pulsate through a headset, lulling you into a state of pure, 
uninterrupted nirvana. 1457 Lincoln Ave., Calistoga, (707) 942-1500, mountviewhotel.com.