1. Rent a Log Cabin
Unwind at the family-friendly River House, Indian Springs' new three-bedroom sister property in Calistoga, complete with three fireplaces, comfy robes, and day passes to the hot springs pool. Calistoga, (707) 666-1424, theriverhousenapavalley.com.
2. Taste Wine Around a Fire Pit
On a chilly day, gather with friends, and toast around the outdoor fire pits at Rutherford's Alpha Omega, a farm-style winery surrounded by mountains and vineyards. To taste after hours, book a private party. 1155 Mee Ln., Rutherford, (707) 963-9999, aowinery.com.
3. Snuggle Under a Faux-Fur Throw
Head to Pearl Wonderful Clothing for a fabulous throw designed by Scarecrow Wines' Mimi DeBlasio, with faux fur imported from France. 1219 Main St., Ste. C, St. Helena, (707) 963-3236, pearlwonderfulclothing.com.
4. Head to Solage for a Spa Day
From the winter radiance facial with a warming clay mask to the chocolate mint "mudslide" for two (hot toddy included), lather up the luxe, before taking a dip in the geothermal mineral pools filled with water from the spa's own spring. 755 Silverado Trail, Calistoga, (707) 226-0820, solagecalistoga.com.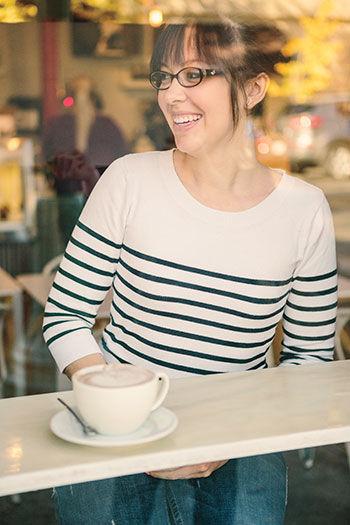 5. Sip the Ultimate Hot Chocolate
No rainy Sunday is complete without a cup of hot cocoa made with house-melted Swiss chocolate and caramelized steamed milk at Moustache Baked Goods. 381 Healdsburg Ave., Healdsburg, (707) 395-4111, moustachebakedgoods.com.
6. Eat at Bistro Jeanty
Coat your stomach with the French comfort fare—such as coq au vin and cassoulet—on Bistro Jeanty's charming heated patio. For dessert, savor the warm rum and golden raisin bread pudding. 6510 Washington St., Yountville, (707) 944-0103, bistrojeanty.com.
7. Soak in Outdoor Bathtubs  
Who needs Calgon, when a couples treatment with side-by-side outdoor bubble baths facing a fireplace can take you away at Spa Villagio's luxurious Mayacamas Suite. 6481 Washington St., Yountville, (707) 944-8877, villagio.com.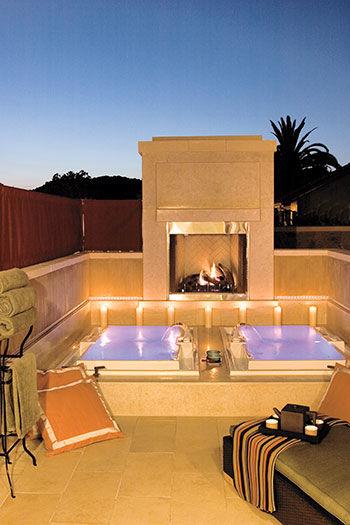 8. Soothe Your Skin With Warming Serum
The Active Botanical Serum, April Gargiulo's first product from her new Vintner's Daughter skincare line, warms when applied to skin and, even better, strengthens collagen and reduces wrinkles. All it takes is one drop to get the benefits of 20 of the world's most organic, wild-crafted botanicals. vintnersdaughter.com.
9. Rest Your Head on a Featherbed 
It may be hard to leave the romantically appointed rooms at the Kenwood Inn and Spa, many of which boast featherbeds, fireplaces, and jetted tubs. 10400 Sonoma Hwy., Kenwood, (707) 833-1293, kenwoodinn.com.
10. Drink an Old-Fashioned by the Fire
Sip a Bali spice old-fashioned cocktail, with a twist of clove and cinnamon, next to the fireplace in Goose & Gander's comfy downstairs bar. 1245 Spring St., St. Helena, (707) 967-8779, goosegander.com.