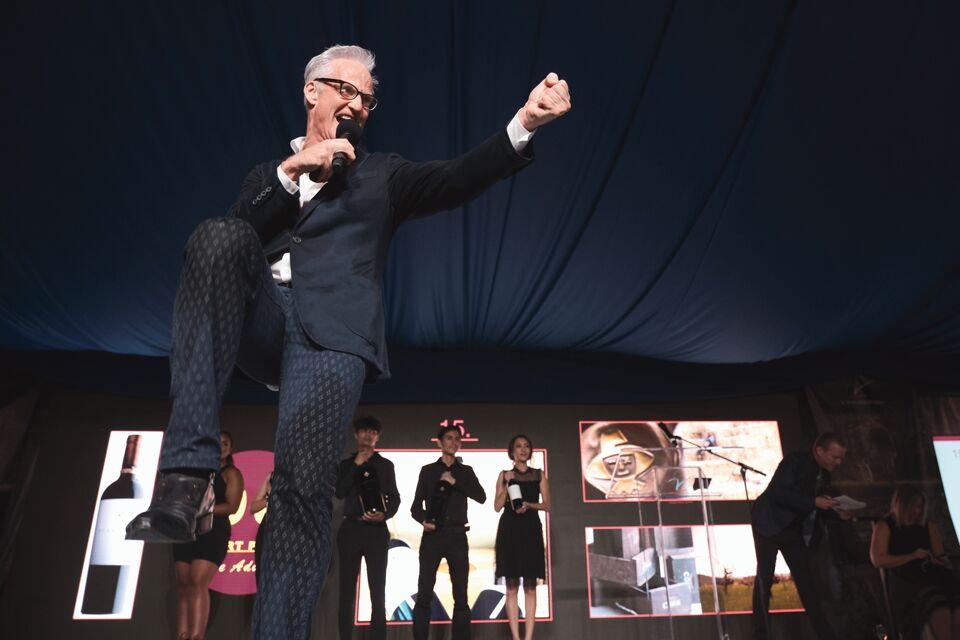 Festival Napa Valley
July 16–25
Multiple locations, Napa County
Enjoy music and the arts with outdoor chamber music recitals and more. Prices vary; event and day tickets available. 
festivalnapavalley.org.
Winery Dinner with a View
July 17
Jordan Winery
1474 Alexander Valley Rd., Healdsburg
Unforgettable eats overlooking picturesque gardens. Prices vary. jordanwinery.com.
KT Tunstall
July 25
Charles Krug Winery
2800 Main St., St. Helena
The British singer performs two shows as part of a Blue Note Napa outdoor series. $39–$69. bluenotenapa.com.
Brunch in the Vineyard
July 25, August 29, September 26
Enriquez Estate Wines
5960 Eastside Rd., Forestville
Take a break among the vines with 
delectable dishes and live performances. $50. enriquezwines.com.
Swing Fore Homes
July 30
Chardonnay Golf Club
2555 Jameson Canyon Rd., 
American Canyon
A Solano-Napa Habitat for Humanity golf tournament fundraiser. $175. 
solanonapahabitat.org.
Bricoleur Vineyards' Wine Dinner Series
July 31, August 14 and 28, September 11 and 25, October 23
Bricoleur Vineyards
7394 Starr Rd., Windsor
Enjoy themed meals in a breathtaking Russian River Valley setting. $150–$200. bricoleurvineyards.com.
Music in the Vineyards
August 2–22
Multiple locations
Take in chamber music recitals in-person and online. Check website for prices.musicinthevineyards.org.
V Foundation Wine Celebration
August 5–8
Multiple locations, Napa County
Food and wine festivities to benefit cancer/immunotherapy discoveries. $500–$3,000. winecelebration.org.
A Bite of the Apple
August 14
Ragle Ranch Regional Park
500 Ragle Rd., Sebastopol
A benefit concert for the Gravenstein Apple Fair, presented by Sonoma County Farm Trails. Check website for prices. 
gravensteinapplefair.com.
Santa Rosa Marathon
August 28–29
Old Courthouse Square, Santa Rosa
Pick from idyllic 5K, 10K, half marathon, and marathon routes. Starts at $39. 
santarosamarathon.com.
BottleRock Napa Valley
September 3–5
Napa Valley Expo
575 Third St., Napa
Three music stages, culinary shows, and a food and wine extravaganza. $187–$451. bottlerocknapavalley.com.
27th Annual Music Festival for Brain Health
September 11
Staglin Family Vineyard
1570 Bella Oaks Ln., Rutherford
Discussions of mental health science 
paired with music and wine. From $500; 
symposium free. music-festival.org.
Windsor Chili Cook-Off
September 11
Windsor Town Green
Market St., Windsor
Vote for your favorite chili and listen to live songs. $25. windsorchilicookoff.com.
Sonoma County Wine Auction
September 16–18
La Crema Estate at Saralee's Vineyard, Windsor
Bid on wines at this fundraiser for local groups. Check website for prices. 
sonomacountywineauction.com.
Sonoma County Art Trails
September 18–19 and 25–26
Multiple locations, Sonoma County
Discuss the creative processes and see the workspaces of more than 100 artists. Free.sonomacountyarttrails.org.
Sonoma County Harvest Fair
October 8–9
Sonoma County Fairgrounds
1350 Bennett Valley Rd., Santa Rosa
Celebrate fall with tastings and games. 
Check website for prices. harvestfair.org.
Note: Check online for information about last-minute event changes, updates, or
cancellations.