Certain as the yellow mustard that blankets Napa vineyards in the spring, Auction Napa Valley, now in its 37th year, wows each June. The Barrel Auction, which is the largest event of the weekend-long celebration, is a must for any lover of food and wine extravaganzas. Think Aspen Food and Wine—the quintessential foodie event in America—but with a local focus and the chance to buy your top wine picks.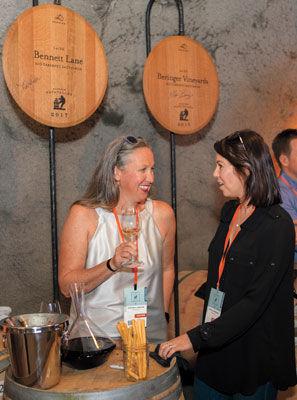 Held at Inglenook Winery in 2017, the bash was hosted by the Coppola family (Francis, Eleanor, Roman, Sofia, and Gia),  and other honorary chairs of Auction Napa Valley. The expansive indoor-outdoor format merged the colorful gardens with a marketplace featuring a dozen of the valley's most acclaimed chefs serving their signature dishes. The format will shift slightly for the 2018 event, with the marketplace arranged into the "villages" of Napa Valley, pairing wine and iconic food from each region. The venue will move to Charles Krug in St. Helena, with the Mondavi sisters of the Peter Mondavi Sr. family chairing the 2018 event.
The barrel tasting takes place indoors, with an on-site and online auction of cases of wine from each of the 100 participating wineries. It's an energetic setting, with constantly updating video screens displaying real-time bids; in 2017, the top bid went to The Mascot, fetching $73,550 for the lot. Who knows which winery will take the top spot at the 2018 event?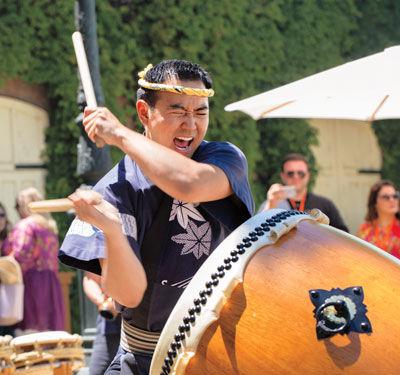 Last year's auction raised a total of $15.7 million. Every dollar raised went to support Napa Valley community health and children's education nonprofits, impacting over 100,000 individuals.
The 2018 Auction Napa Valley is May 31–June 3. Tickets are available on five tiers, each including access to the Barrel Auction. Prices range from $20,000 per couple (VIP Experience) to $500 per person (the Friday Barrel Auction only). Tickets go on sale in mid-March, so don't wait—they sell quickly! auctionnapavalley.org.