There's a new way to get around the southern part of Napa Valley—a route that brings visitors even closer to the soil and grapes for which the region is famous: the Napa Valley Vine Trail. The first sections of the trail formally opened earlier this summer, comprising a paved, 12.5-mile, car-free thoroughfare between Napa and Yountville. As of press time, some of the crossings were still receiving finishing touches, but cyclists and pedestrians are welcome to explore the trail. Eventually, the Vine Trail will stretch 47 miles from the Vallejo Ferry Terminal in the south to Calistoga in the north. Here's how you can enjoy the route now.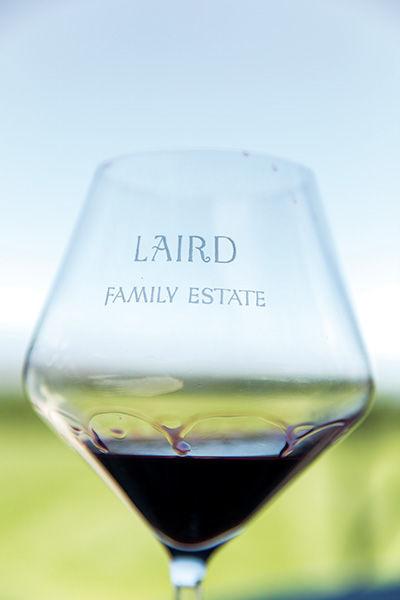 START: MILE 0
Kennedy Park
About two miles south of downtown Napa sits Kennedy Park, a 350-acre space that includes picnic areas, a playground, and the 18-hole Napa Golf Course. The park connects to downtown on a paved section of the Vine Trail that parallels the Napa River. On a good day—especially in the early morning—you might spot great blue herons or snowy egrets patrolling the marshlands for a snack. If you're in the mood to get up close and personal with local wildlife before you hit the trail, sign up for a half-day boat rental from Kayak Napa Valley, which puts in at the park's boat launch, before you hit the trail.
MILE 4
Oxbow/Oxbow Commons
Downtown Napa's most famous shopping and culinary destination has something for everyone—and it sits less than two minutes from the trail. In September, Oxbow welcomes Cru @ The Annex, a tasting room with comfy couches and a cozy outdoor patio. This spot is the home of Cru Wines, a second label from Vine Trail advocate Chuck McMinn. Also worth visiting are old favorites such as Napastak (for trinkets and spices), Gott's Roadside (for hamburgers, french fries, and milk shakes), and The Model Bakery (for world-famous English muffins). For a fun detour, grab your Oxbow goodies and follow the signs to Oxbow Commons, a public pavilion built along the flood-control channels for the Napa River, to have a picnic lunch. In the summer, this space comes alive with street performers, live music, and families tossing Frisbees and playing catch.
MILE 6
Highway 29 Bridge
The two-mile stretch between McKinstry Street in downtown Napa and Highway 29 is best described as residential—the trail parallels the Napa Valley Wine Train tracks, and both are bound on either side by the back fences of private properties. The trail crosses a number of surface roads
(remember to walk your bike for safety), but the real highlight comes at the Highway 29 crossing, where the trail extends onto a converted railroad bridge that spans more than 500 feet. Engineering nerds: There are other bridges along the route, but this one is by far the longest. Stop at the midpoint to watch cars pass by below, and you're bound to get some honks. If you're hungry, head east on Trancas Street at the north end of the bridge, and pedal to Bel Aire Plaza's Heritage Eats for a Jamaican bao, with jerk chicken, cabbage slaw, and pineapple-habanero sauce.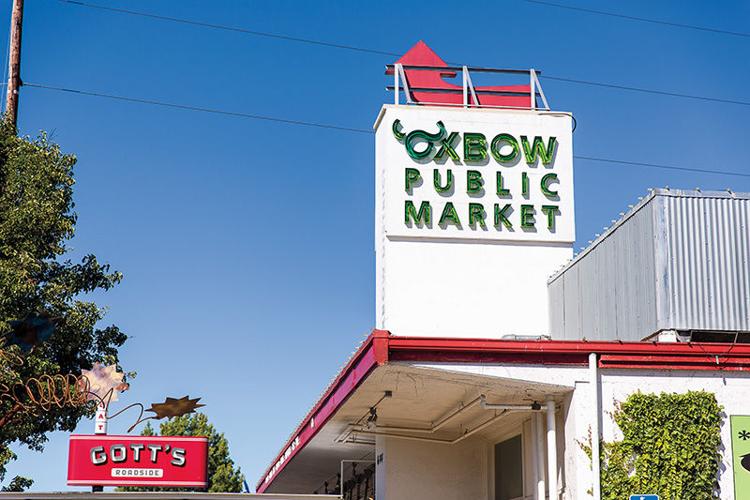 MILES 8.5 to 9.5
Laird and Silenus Wineries
The midway point of this section of the trail features two wineries: Laird Family Estate and Silenus Winery. The former, located on Solano Avenue and distinguished by a blue-green roof, offers tastings of the refreshing Cold Creek Ranch Pinot Grigio and the wonderfully complex Flat Rock Ranch Cabernet Sauvignon. Another bonus: If you like what you taste and want to buy, the winery will deliver bottles to your hotel—provided you're staying in Napa Valley. The latter winery, which offers tastings by appointment only, represents a number of artisan vintners, including Ideology Cellars and Jana Wines. Both Laird and Silenus wineries are accustomed to serving bicyclists dressed in cycling garb, so don't be self-conscious.
MILE 12
Napa Valley Museum
Just west of downtown Yountville, the Veterans Home of California–Yountville—the largest in the United States—sits on the same property as the Napa Valley Museum. The museum offers a mix of art and local history. Rotating exhibits feature local artists and photographers; the permanent collection comprises artifacts that represent different stages and eras of Napa Valley culture over the years. A new temporary exhibit spotlighting video games opened July 15. Visitors can learn about the innovative approaches indie developers take to crafting games that upend traditional game mechanics and challenge the limits of what games are. Of course, museumgoers can play the games, too. If you're still craving wine, head over to Domaine Chandon for a splash of its famous bubbly; the winery remains one of the most iconic Napa experiences.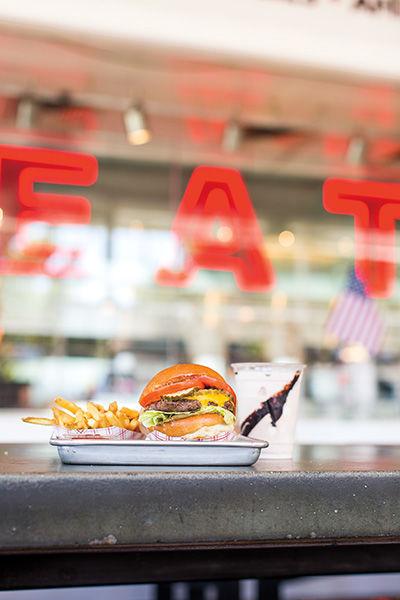 END: MILE 12.5
Downtown Yountville
Yountville has been the culinary center of Napa Valley for decades, and the town continues to shine. No, you won't get into The French Laundry in your bicycling duds, but you should be able to score a table (and some pizzas) at Redd Wood, chef Richard Reddington's casual Italian eatery on the north end of town. Nearby is the inimitable Stewart Cellars. Though this brand started in 2000, its new digs offer three distinct tasting spaces, including the Nomad Heritage Room for appointment-only tastings. The wine certainly has a good pedigree; Paul Hobbs serves as the consulting winemaker, and the 2016 vintage boasts grapes from six of Andy Beckstoffer's heritage vineyards. So sit back and relax. You've earned it.
Behind the Scenes: Man With a Plan
More than 50 community members have worked together since 2008 to make the Napa Valley Vine Trail come to life. Only one man, however, has seen the project through from the start: Chuck McMinn, president, chairman, and founder of the Napa Valley Vine Trail Coalition.
McMinn, who owns Vineyard 29 in St. Helena, doesn't consider himself a "big bike rider," but he has enjoyed renting bikes and exploring the countryside with his wife in a variety of destinations around the world. "I could never understand why we didn't have a bike trail here," he remembers. "Whenever I talked to people about it, they'd say, 'Landowners would never let you do it.' "
Undeterred, McMinn took over the Napa Valley Vintners Land Outreach Committee in September 2008 and got to work. He met with landowners. He shared his vision. And at a fundraiser in memory of Tom Shelton (the former CEO of Joseph Phelps Winery and a Vine Trail advocate), McMinn and fellow committee members raised $64,000 to get the project off the ground. The following year, they received pledges and donations totaling $1.2 million.
Although he's handed off the day-to-day operations, McMinn has retained his development role. This past June, he led a group of 83 bicyclists on an inaugural ride—a prize from Auction Napa Valley 2015. He also continues to pound the pavement for grants, donations, and land transfers to expedite the rest of the trail's completion.
The 64-year-old recognizes a completed Vine Trail is still probably a decade away, but he remains committed to seeing it through.
"The trail will connect communities and locals, and give visitors a new appreciation of the fact that wine is made not in wineries, but in the vineyard," says McMinn. "These are all things that will make our home a better place, things from which the entire Napa Valley will benefit."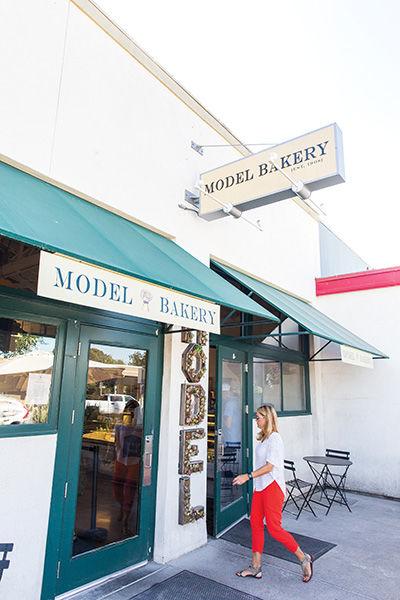 Behind the Scenes: Where to Rent
When all 47 miles of the Napa Valley Vine Trail are operational, there will be multiple places along the route to rent bicycles. Right now, with only 12.5 miles of the trail complete, there are two major options.
In Napa, rent bikes from Napa River Velo, a full-service bicycle shop on Main Street that offers a variety of options, including hybrids, road bikes, tandem bikes, and electric bikes. All rentals come with a helmet, lock, map, spare tube, pump, repair kit, and seat bag. Prices start at $15 per hour and $40 per day. naparivervelo.com.
In Yountville, try Napa Valley Bike Tours and Rentals located just south of Bistro Jeanty on Washington Street. This place also rents a wide array of bikes, though most are hybrids. All standard rentals come with a helmet, lock, handlebar bag, and water. Prices start at $45 a day. napavalleybiketours.com.
Behind the Scenes: What's Next
Like a fine wine, the Napa Valley Vine Trail continues to evolve. The operating organization, the Napa Valley Vine Trail Coalition, has raised more than $8 million and received grants to complete the nine-mile path from St. Helena to Calistoga next. That stretch of the trail should be done by 2020, according to McMinn. The Vine Trail Coalition also plans to improve the four-block portion between Third Street and Vallejo Street in Napa by widening the sidewalks. On top of the $12.5 million it aims to raise over the next five years, the Vine Trail Coalition hopes to obtain a $7.5 million endowment for the trail's maintenance. The organization also has proposed funding 10 celebration art pieces to be placed along the trail. Stay tuned. vinetrail.org.