For diehard wine lovers, rock star winemaker Bob Cabral's name is synonymous with the best of Sonoma County's Pinot Noir. As winemaker at the world-renowned Williams Selyem, he scored big in 2010 when Wine Enthusiast Magazine gave his 2007 Litton Estate Pinot Noir a perfect 100 point score—a first for a North American Pinot Noir. A few years later, the same magazine tapped him as 2011 Winemaker of the Year.
His early gigs at prestigious wineries like DeLoach Vineyards, Alderbrook Winery, and Hartford Family Winery established his expert winemaker chops. He then spent the next 17 years with Williams Selyem. "That was a career of a lifetime! Some [years] were fun, some were challenging, and all were memorable," the energetic Cabral says.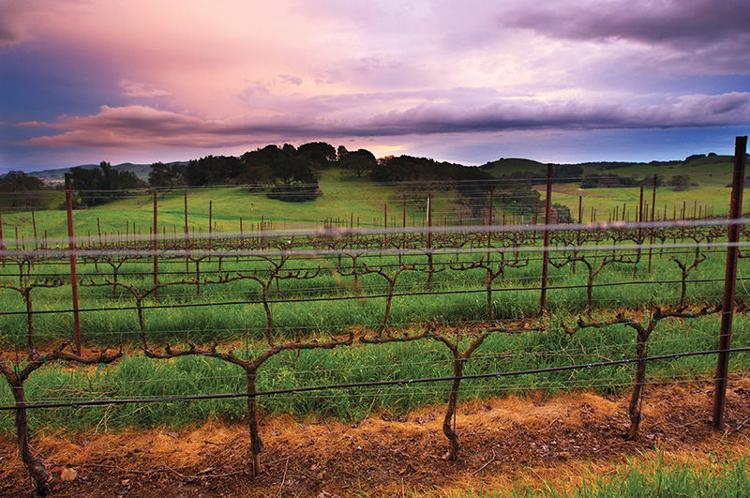 He's now moved to a smaller operation, partnering with Bill Price at Three Sticks Winery in 2015 to make small batch, handcrafted wines featuring his signature emphasis on freshness and vibrancy. "I've made 100-point wine, and I think we can do it again," says Cabral.

Clearly, the new job is working out—he snagged North Bay Business Journal's 2016 Winemaker of the Year award less than two years after joining the winery.
Cabral is also committed to ushering in the next generation of winemakers, taking on Three Sticks winemaker Ryan Prichard as his protégé. "It's very much a collaborative effort," Cabral says of the wines they make together.    
The proof is on the palate: The 2015 PFV Estate Pinot Noir is bursting with bright, luscious fruit, a rounded freshness, and gorgeous balance. The 2015 Gap's Crown Chardonnay shows an elegant bouquet of fruit and a medium body with nicely integrated hints of subtle oak.
For the full luxe experience, make an appointment to sample the master's wine at Three Sticks in the recently renovated Adobe. threestickswines.com.