Over the past 20 years, Philippe Melka has consulted on dozens of top labels—including Dana Estates, Vineyard 29, Lail, and Brand. He has received several 100-point scores from The Wine Advocate and been named by Robert Parker as one of the top nine wine consultants in the world.
Melka has established a reputation as a soil whisperer, a brilliant blender, and a titan of terroir. He uses data and analytics to get the most out of every one of his sites. But because he has spent most of his career making wines for other people, few—if any—consumers seem to even know the guy's name.
This is about to change.
Melka and his wife, Cherie, who have made their own wine for decades, are in the throes of opening their own appointment-only tasting room and winery on an 11-acre parcel in north St. Helena. The move represents a huge step for a winemaker who has achieved critical acclaim living in relative obscurity; in short, Melka is finally authoring a book of his own.
"It is time for us to show everybody what we're all about," Melka says. "We've spent 20 years building a foundation in this valley, making great wine, establishing great relationships. We'll keep doing that, but we want to do our own thing, too."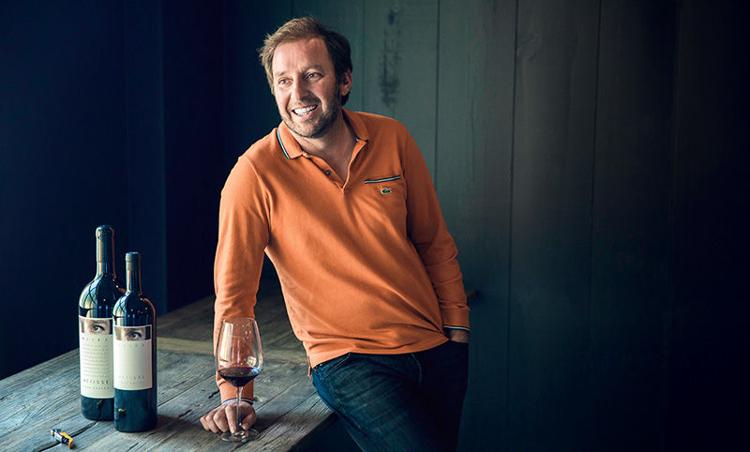 Humble Beginnings
As a child growing up in Bordeaux, France, Melka was fascinated by the intricacies of the land. At the University of Bordeaux, he studied geology, though a class in wine-making was a turning point, propelling him to earn a master's degree in agronomy and enology. His first job was with Château Haut-Brion.
From there, a young Melka took a job with Moueix and in 1991 was sent as an intern to Dominus Estate in Yountville to study soil. Napa Valley soil proved to be a revelation for Melka: Not only did it inspire him to become an expert in the region, but it also put him in a position to meet Cherie. The couple married in 1995 and have been partners in wine, in Napa, ever since.
Melka's first two gigs were with Seavey and Lail Vineyards, where he went on to make the iconic Georgia Sauvignon Blanc, among others. After Lail, Melka inked other big-name, high-dollar clients—Skipstone, Tusk, and Fairchild, to name a few. His reputation soared.
Fast-forward to today, and Melka has more than a dozen consulting clients. Some of these wineries are high end, while others are totally approachable. Melka's showing in the 2015 Premiere Napa Valley event says it all: According to the Napa Valley Vintners' auction book that lists all 225 lots, Melka had a hand in making 11 of them, possibly more than any other consulting winemaker in the county.
The Melka Style
Ask any of Melka's clients why they admire the winemaker's approach, and you'll hear the same types of answers. He understands terroir. He lets good fruit from good vineyards speak for itself. He's rarely, if ever, satisfied. He's not afraid to be flexible with a blend and move a project in a direction he wasn't expecting it to go.
This is precisely why so many winery owners have sought him out over the years.
When Korean businessman and wine importer Hi Sang Lee purchased Dana Estates in 2005, he went to Melka almost immediately. According to Pete Perry, who came aboard in 2008 and now serves as general manager at the winery, Lee was convinced Melka was the best winemaker in Napa at the time, and Lee asked Melka to do whatever he had to do to make the best wine possible.
"Philippe had five acres to work with, but it wasn't enough; he told Mr. Lee we needed to buy [two other vineyards], that they would add something special to the mix," Perry says. "He has this uncanny ability to take vineyards that may not have achieved their best and make something extraordinary."
Melka describes his own style as a mélange, combining an understanding of current wine-making trends and a fluency in French wine-making tradition.
"Every time I approach a new project, I set out to tell the truth of the vintage, of the vineyard, and of the moment," says Melka. "The truth is going to be different for every project. But the truth always will be the truth."
One of the ways Melka aims to tell the truth about his projects is by using analytics, or "Big Data"—something very few other winemakers do. When he takes over a project, he deploys a variety of sensors in the vineyard that measure everything from root performance to weather patterns. These sensors gather data all the time; on the back end, a software program collects this data and records it in a format that both Melka and his clients can see in a web-based interface.
The technology comes from an Oakland company called Fruition Sciences. When Melka needs to make viticultural or wine-making decisions, he uses it to crunch numbers, compares the data against historical patterns in a database, then uses the results to inform his perspective and make changes.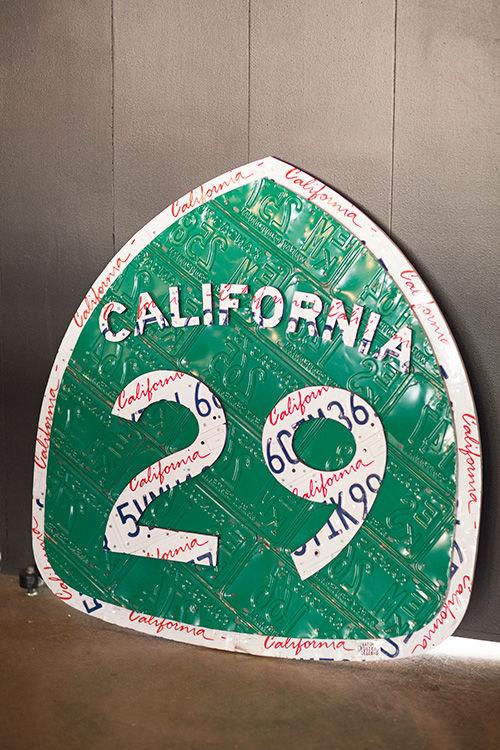 Partnering with Customers
Melka says the secret to his success is developing personal relationships with each of his clients (including a surfing trip to Mexico with the cofounder of Moone-Tsai). The inspiration for this philosophy: his dad.
"Growing up in Bordeaux, my father was a doctor who had a huge clientele and made house calls," Melka says. "His approach was not just, 'You have a cough.' It was, 'What's happening in your life that might be contributing to this?' I like to think I've embraced that same holistic philosophy."
Robin Lail, owner of Lail Vineyards, certainly appreciates that personal touch. She notes that what strikes her about Melka is his willingness to mold his strategy around her desires, instead of insisting she and her family comply with a set formula.
"Philippe is very fluid in how he handles things," she says. "We want to make wines that have great elegance and finesse, beautiful integration and finish. The purpose of a wine made by Lail is to partner with a chef at the table. Philippe understood that then, and he continues to understand it today."
Melka's clients also appreciate his dual-pronged commitment to excellence and service. Lail refers to it as part of Melka's "quiet passion" about the making of great wine, and says that over the years, he has been "less of a consultant and more of a partner" on every vintage.
Larry Tsai, owner and cofounder of Moone-Tsai, agrees.
"One of our goals is to get better every year," says Tsai. "Philippe takes that personally, and it shows."
Championing a Brand
With client relationships like these, it's understandable that Melka worried for many years that creating his own label would alienate his bread and butter. Gradually, after receiving encouragement from those clients, Melka decided to develop his own stuff.
The first step was to market his portfolio of consulting clients under the Atelier Melka moniker (atelier means workshop in French). Then, Melka and Cherie started the eponymous brand Melka Wines in 1996, but purposely did very little to publicize. In the beginning, they made a few hundred cases every year, sold to a list, and left it there. But in 2010, they decided to bring it to the next level.
Now, the plan is to make wines unlike anything consumers have had before—superlative Sauvignon Blancs, Merlot-Cabernet Franc blends, a Syrah from Paso Robles, and other wines that Melka describes as being "a little bit out of the box."
Another critical part of the new empire: a new tasting room on the St. Helena ranch.
The building, like the Melka's private home, meets a number of milestones for sustainable development. It is large enough to manage a small number of reservations-only tastings throughout the day, yet small enough to feel intimate and exclusive. The tasting room is nearly ready to use: All the Melkas need is the appropriate permit.
"We've been selling as Melka Wines for almost as long as Philippe has been consulting, but we still got a lot of the whole, 'Oh, I didn't know you guys made your own wine,' " says Cherie, who oversees most of the day-to-day operations, sales, and marketing of Melka Wines. "All of this is going to help give Melka Wines a home. We don't need wows or accolades, but for us finally to have a footprint in the valley and be able to put our names on it—that's a pretty big deal."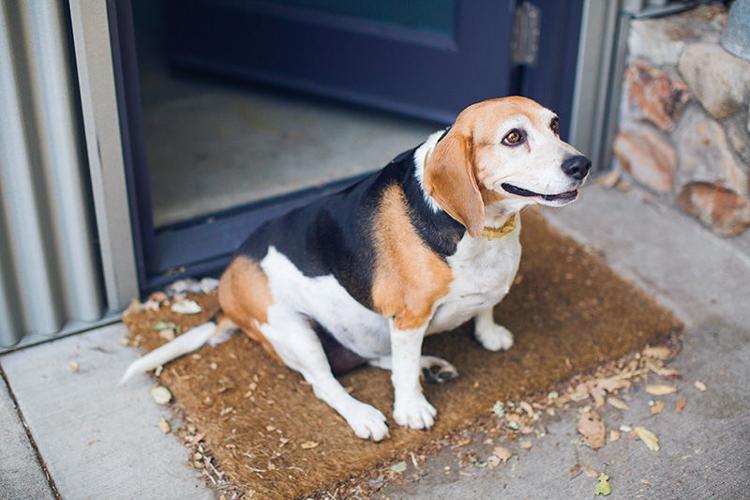 What's Next
With the wines gaining traction in the marketplace and the tasting room ready to go, the next big challenge for Melka Wines is a winery. Up to this point, the Melkas have made their wine in someone else's house: Melka most often has used the winery equipment at Vineyard 29. In early June, after months of waiting for approval from the Napa County Planning Commission, the Melkas finally received a permit to build  a 2,675-square-foot, 10,000-gallon-a-year facility on-site.
Melka says build-out could take up to a year, depending on when construction begins (and, of course, how busy harvest is). He hopes to have the 2016 harvest in the new facility.
Until then, the Melkas intend to continue growing their respective businesses.
On the Atelier Melka side, with a staff of three associate winemakers, Melka has expanded his bandwidth to serve his consulting clients. This June, he also put together the first-ever group barrel lot at Auction Napa Valley: Twelve of his consulting clients donated wine, Melka blended it (and some of his own wine) into something spectacular, and the barrel bagged the top bid for the event at $15,000.
Of course, Melka will continue making all the new wines for Melka Wines while Cherie focuses on marketing them, moving inexorably toward the new winery's first vintage sometime in the next few years. Together, the couple will continue to step out of the shadows, writing their own script as serious winemakers in a serious market.
"It takes time to be on the top, and in many ways, this is only the beginning," Melka says. "We're writing new stories every day."
---
Melka Wines, (707) 963-6008, melkawines.com.