When Valentina Guolo-Migotto opened Ca' Momi Osteria in downtown Napa, it became an immediate destination. The industrial-chic space bustles nightly, and live music draws in the crowds on the weekends. 
But for the Italian-born chef, the venue also serves as a vessel for her unique culinary ambition.
Guolo-Migotto drew inspiration for Ca' Momi's menu from her first professional chef job in 1998, when she catered a harvest lunch for vineyard workers.
"I went with the hearty, healthy, sustenance-filled dishes my family and neighbors prepared daily in Veneto," she says. "My mission was to revive true, historic, and authentic Italian cooking traditions using the quality ingredients of northern California." 
Her nod to tradition is the anchor of Ca' Momi. In fact, the Accademia Della Cucina Italiana, a group that preserves Italy's intricate culinary roots, has certified several dishes. The artisanal thin-crust pizzas are prepared under the rigorous mid-18th century guidelines demanded by the Verace Pizza Napoletana association, while the tortellini en brodo, based on a capon bone broth recipe from Bologna, is approved by the marvelously named Brotherhood of the Tortellino.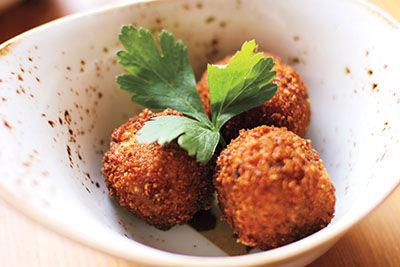 Guolo-Migotto and Ca' Momi's co-founders, Dario De Conti and Stefano Migotto, are also renowned for their whole animal cooking, or what she calls "ethical omnivorism" in respect of the creatures' lives given for food. 
 "My partners and I grew up in the rural north of Italy, where we farmed, preserved, and wasted absolutely nothing," she said.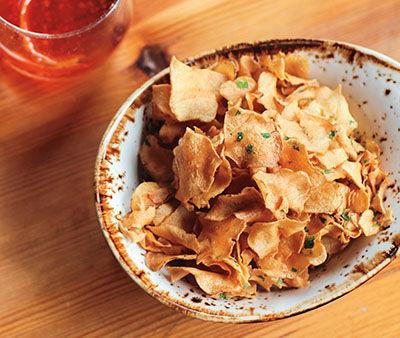 It never ceases to delight Guolo-Migotto when customers enjoy her savory, rustic childhood dishes as much as she still does today. 
"To me, these are culinary traditions that are so delicious and healthy, yet are dying in our modern menus. So we open our doors every day with the hope that we not only nourish our guests' bellies, but also their culinary curiosities." 1141 First St., Napa, (707) 224-6664, camomiosteria.com.