Making world-class wine isn't the only thing that Napa Valley wineries excel at. Donating to causes for personal reasons is another, and the dollars flow year after year. Here are stories of several winery owners who support game-changing initiatives they hold close to their hearts.
---
BETH NOVAK MILLIKEN
Spottswoode Winery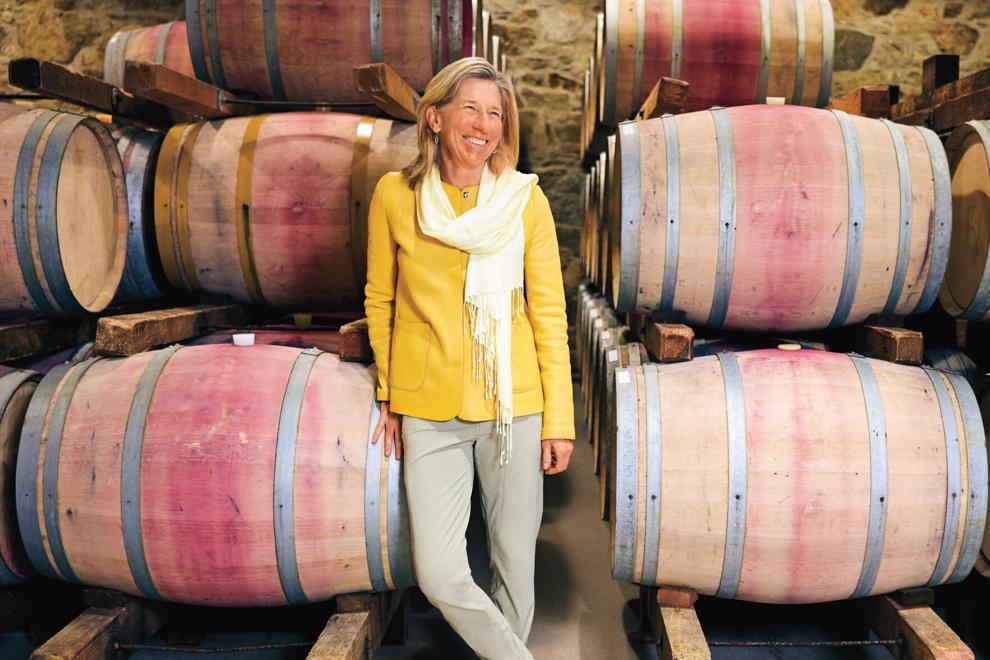 Frequently spotted on the bike paths of Napa Valley, Beth Novak Milliken clearly adores the outdoors. But her love of the region goes beyond outdoor activities. Milliken is driven to uphold her family's mission for their Spottswoode Winery, one that's grounded in stewardship of the land and focused on nurturing their vineyards, community, and planet to effect meaningful change. It's in their charter and their passions.
---
"Over the long run, [being green is] essential to making world-class wines." —Beth Novak Milliken
---
Originally planted in 1882, the historic vineyard in St. Helena has been organically farmed by the family since 1985, guided by their inaugural winemaker, Tony Soter. "This was our first step into being exceptional stewards of our environment," Milliken says. "We need to do all we can to inspire change so that we have a relatively stable climate in which to grow the finest grapes and make wines that speak to this special place for many years to come."
Spottswoode has been involved with a range of organizations, including the Center for Biological Diversity, Greenpeace, the Land Trust of Napa County, National Forest Foundation, and the Sierra Club, to name a few. This year, its philanthropy reached a huge milestone, surpassing $1,244,000 in charitable donations to an array of impactful environmental groups through a partnership with 1% for the Planet, a program co-created by outdoor sportswear company Patagonia. Pledging 1 percent of company sales to the preservation and restoration of the natural environment, Patagonia and its partner-members have given over $265 million to environmental nonprofits since 2002.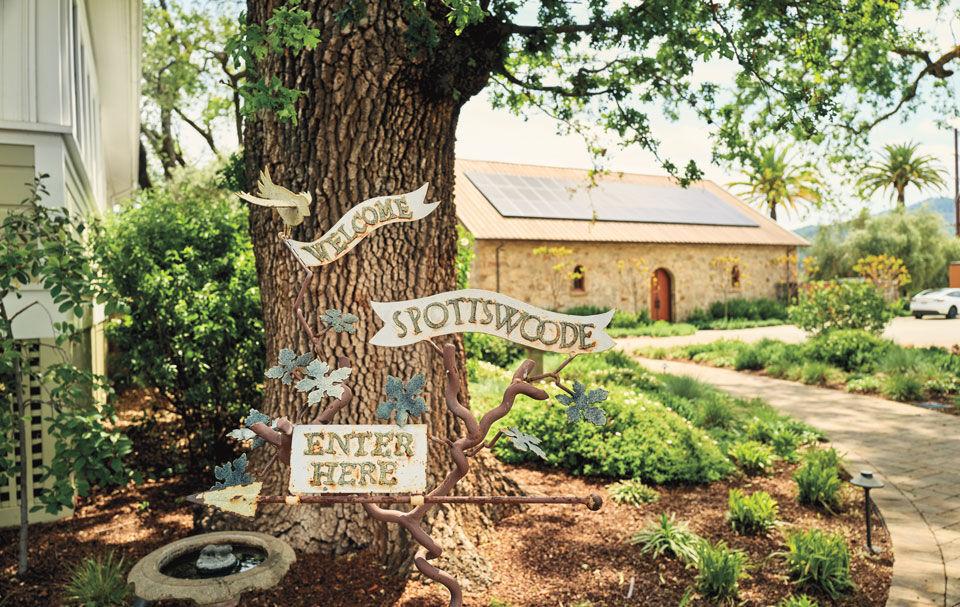 "When the purchase of the Dunn-Wildlake Preserve here in Napa County presented itself in 2007 via the Land Trust of Napa County, my mom and I jumped at the chance to make a difference and joined 1% for the Planet," Milliken says.
Spottswoode is widely recognized as one of Napa Valley's most environmentally conscious wineries, certified as organic, biodynamic, True Zero Waste, and Napa Green land. It is also an active member of International Wineries for Climate Action and is currently pursuing a LEED Platinum certification for the historic production and administrative buildings on the property. Milliken feels great satisfaction in using the family business for good, aiming to do "the right thing for people, the planet, and our community.
"We have been deeply interested in the health of our natural environment for many years, not just because caring is part of our core, but also because, as an agriculturally based multigenerational family business, we are very aware of the impacts of climate change," says Milliken. "From our early adoption of organic farming onward, I hope that we have shown the California wine industry that being green is entirely compatible with and, over the long run, essential to making world-class wines."
---
BRANDON STAGLIN
Staglin Family Vineyard
What happens when a charitable wine family, whose son has a brain health issue, meets a famous chef and an accomplished traveling symphony conductor? If you are Shari and Garen Staglin of Staglin Family Vineyard in Rutherford, you mobilize into action. "Shortly after [these encounters in the early 1980s], the idea came to me that we could host a music festival for brain health at the vineyard," Shari says.
---
"I am proud to lead an amazing team to accelerate brain health for all." —Brandon Staglin
---
The Staglins had been involved in many charities and fundraisers in San Francisco, but none were raising funds for what they cared about the most: mental health. Their son, Brandon, had just been diagnosed with schizophrenia, and they were desperate to find better treatments and a road to recovery or prevention. After consulting professionals at UC San Francisco, they learned how best to distribute the funds they would raise. By 1995, the pieces came together and the Staglins launched the first Music Festival for Brain Health, with Richard Williams conducting and Charlie Trotter preparing the dinner. Shortly thereafter, they created the nonprofit One Mind, which funds science, research, public education, and preventive services. To date, the Staglins have raised over $513 million for brain health and continue to hold the event each September.
By 2005, at the 10-year anniversary of the festival, Brandon's brain health issues were under effective management, and he'd matured into a young man. He taught himself web development and took over as webmaster for the family winery. He was aware that the festival was inspired by his illness and started to understand how lucky he was to be recovering while so many of his peers with similar issues fell through the cracks of treatment. Brandon figured that if he could share his story publicly, he'd build even more hope and help support his family's mission.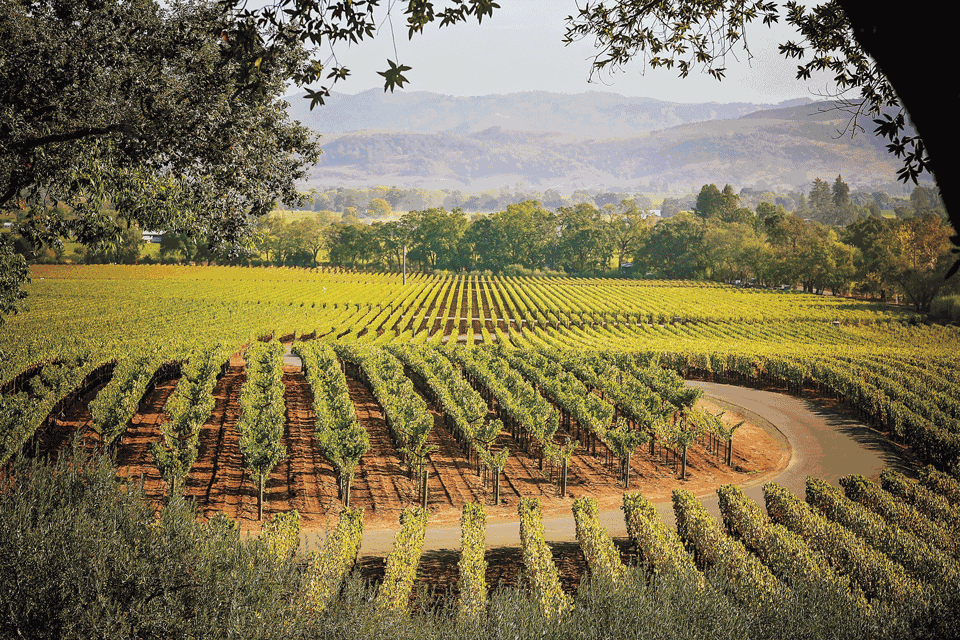 He took on more responsibility at One Mind and the music festival, using his web skills to create a robust website and becoming personally vested in the festival. "Today, I am president of One Mind and proud to lead an amazing team to accelerate brain health for all," he says. One Mind supports collaborative brain health research and advocacy to empower individuals facing brain health challenges to build healthy, productive lives. And the festival continues to be one of the highlights of the fall harvest in Napa Valley.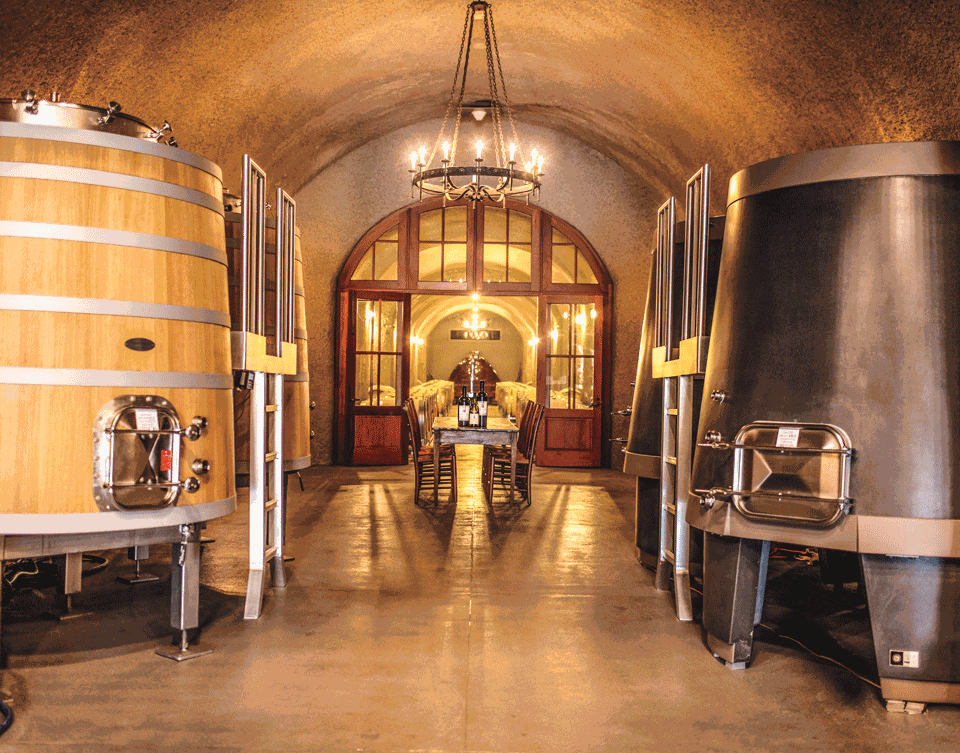 The festival begins with presentations by researchers funded by One Mind. By noon, it's wine tasting time, with multiple tents and the Staglin wine cellar lined with tasting stations. The afternoon concludes with a concert that has featured top acts like Sheryl Crow, Lyle Lovett, and OneRepublic.
Learn more about this year's event, which will take place on September 10, at onemind.org.
---
JAKE KLOBERDANZ
One Hope Winery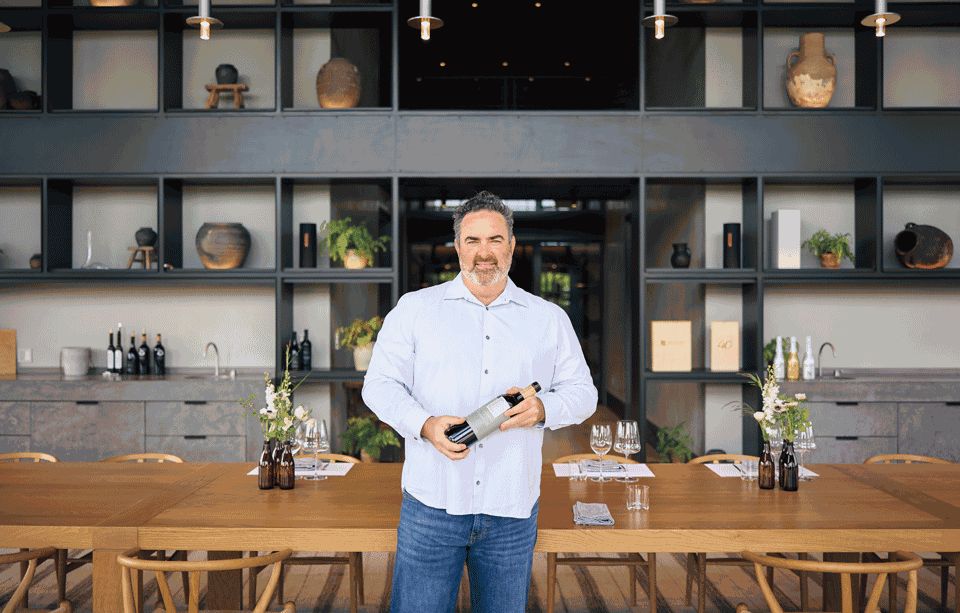 "Share wine, give hope" is CEO and cofounder Jake Kloberdanz's mantra for One Hope Winery. The company is set up as a social enterprise based on four pillars of giving: health research, hunger relief, clean water, and education. For every bottle of wine purchased, One Hope donates a percentage of the profits to a charity devoted to one of the pillars, or it can go to the customers' charity of choice.
---
"We are a people-powered giving platform as much as we are a wine brand." —Jake Kloberdanz
---
Kloberdanz knows the power wine has to bring people together and build connections. "We started focusing on building a cause-oriented wine brand, then grew into building a physical winery," he says. "And we are now heading to build a platform and a direct-to-consumer marketplace with a cause."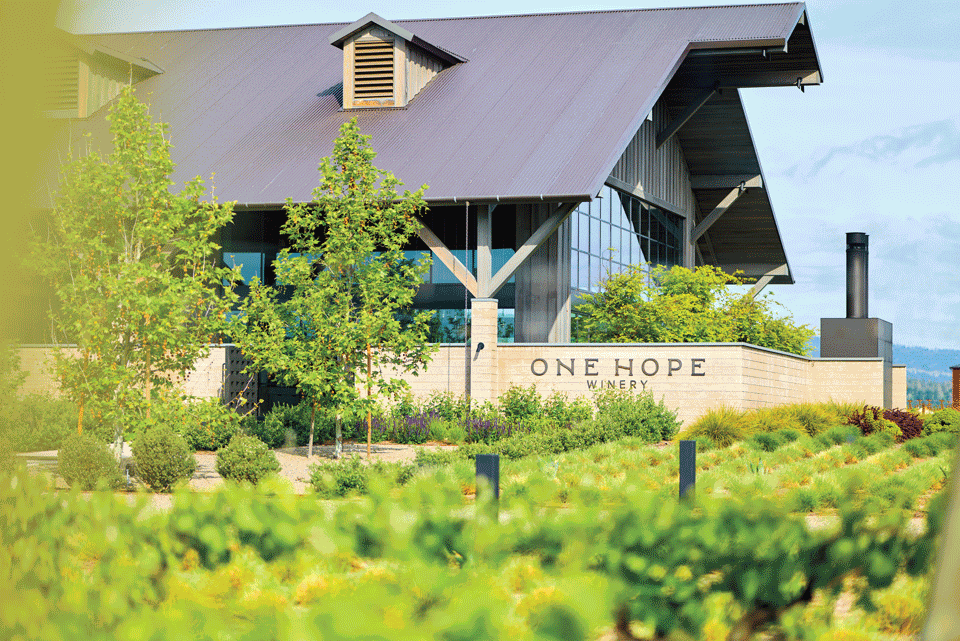 In 2007, at 24 years old, Kloberdanz had just two years of experience in the wine industry as a sales rep for a large wine conglomerate. "I didn't know what I didn't know when I came into this idea of a cause winery," he says. What he did know was that a close friend had recently been diagnosed with late-stage cancer. Life suddenly seemed shorter than he thought. While he'd dreamt of creating a cause-oriented business, he'd assumed it would come later in life, after his career. He didn't waste any time and, in short order, mobilized his dream into a reality.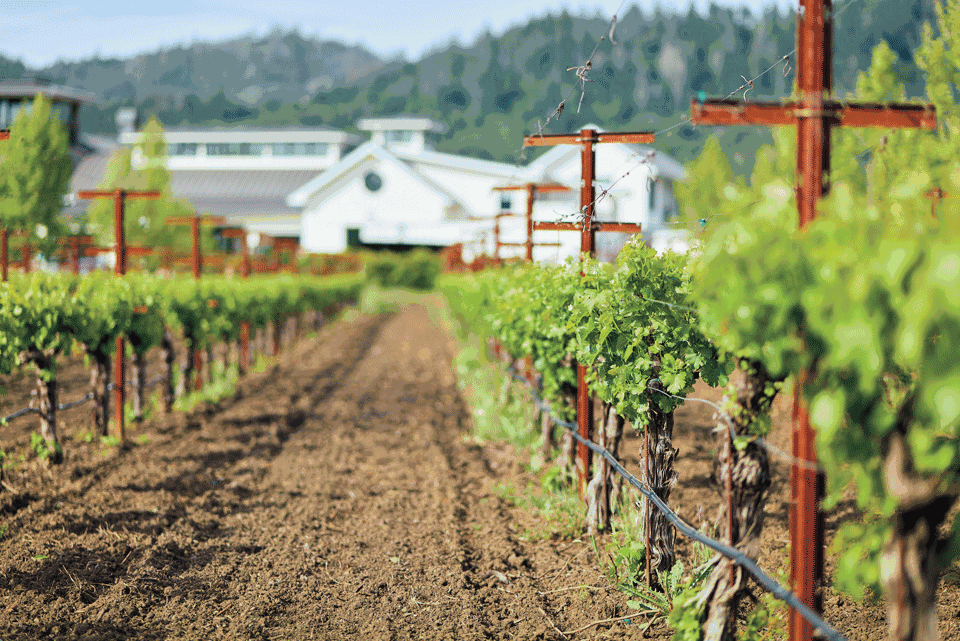 Kloberdanz quickly rounded up other coworkers who had also cut their teeth in the corporate wine world, and together they started the business with just $10,000 of capital and $100,000 of credit card debt. They eventually raised capital from more than 100 different individuals, families, and technology investors. The business took off and has grown into one of the country's biggest direct-to-consumer wine companies.
The year 2021 brought another major development for the new company: the opening of their beautiful flagship winery. Designed by renowned architect Howard Backen, One Hope Winery sits on prime property, just off St. Helena Highway, next to the venerable Robert Mondavi Winery.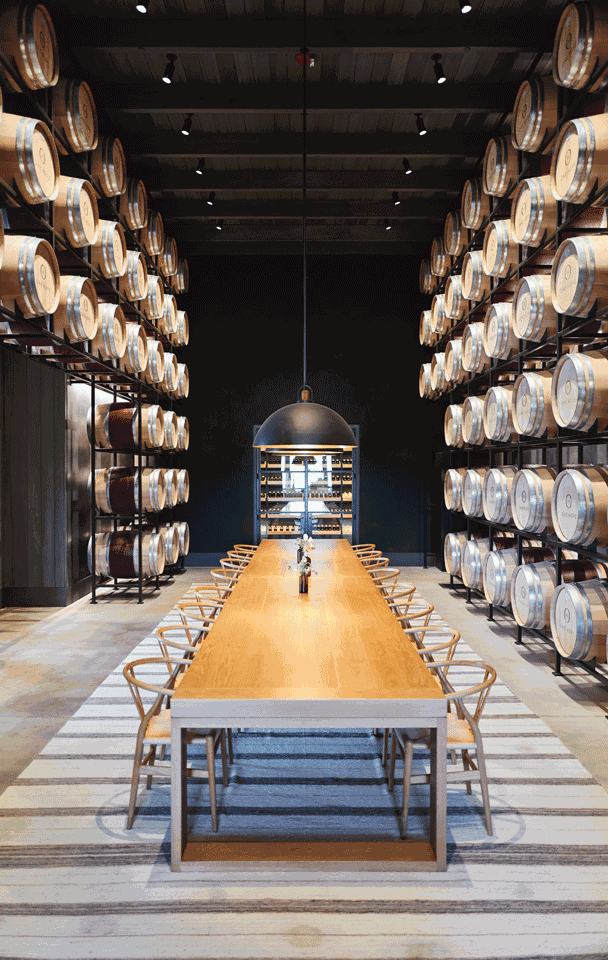 One Hope was recently recognized in Inc. magazine for its innovative direct-to-consumer wine sales model, which is powered by thousands of independent consultants (or "cause entrepreneurs") who have independently hosted over 30,000 wine tasting events, raising money for a range of nonprofits.
"We are a people-powered giving platform as much as we are a wine brand," Kloberdanz says. Since its inception, One Hope has distributed more than $8 million to causes around the world. These donations have helped build schools in the developing world, provided over three million meals to help end childhood hunger, and funded water projects to ensure clean and safe drinking water. Kloberdanz attributes this success to his product, which, he says, "is hope, not just wine."