With Napa Valley farming roots that date 
back to the 1850s, Caymus Vineyards is inarguably one of the most successful 
wine producers in the region's history. Remarkably, they've managed to keep things all in the family, but fifth-generation member Joe Wagner has wandered a bit off the beaten path.
Taking the lessons learned from his childhood, Wagner has embarked on an independent wine journey, building an empire that has skyrocketed to success. Carving out his own legacy in the industry, he's following a similar, if not greater, trajectory as the business in which he grew up.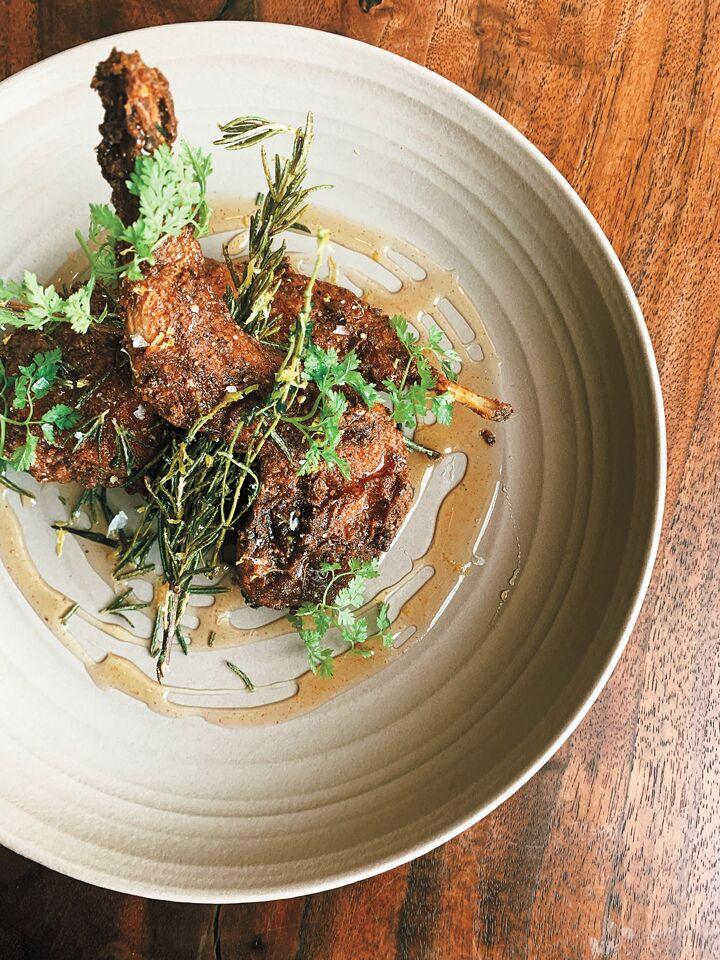 The Underdog
Caymus solidified its reputation on crafting high-quality cabernet sauvignon, and when Wagner gravitated 
instead toward pinot noir at the beginning of his 
winemaking career, the grape wasn't exactly in fashion. 
(The film Sideways hadn't yet come out and catapulted 
the grape into the spotlight.)
"At the time, the first vineyard I planted was a 
pinot vineyard, so I had a sentimental attachment 
to that vineyard and the varietal. I thought, I'm going to see this thing through to fruition and try to learn how to make wine," Wagner says.
"The second thing that captured me was its ability 
to showcase all of the elements better than any other 
varietal—soil, climate, cultural practice—all of those things really showcase themselves in the fruit and the wine," he adds.
This was before California was standing proudly on 
its own style of pinot noir. "The vast majority of the 
state was trying to be like Burgundy," says Wagner, 
who looked to producers such as MacPhail, Kosta Browne, Pisoni, and Peter Michael that were doing things a bit differently. "I really liked their style. They weren't 
picking off of alcohol, but physiological maturity and what it tasted like."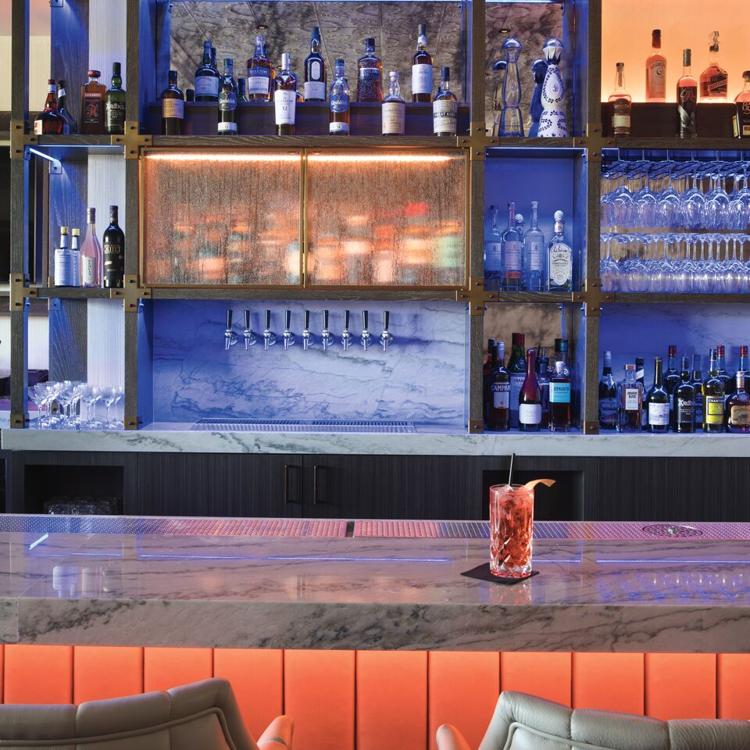 It was this philosophy that became the core of 
Wagner's first wine brand, Belle Glos, which focused on single-vineyard pinot noir, and it has been a continuous thread throughout his career. "Looking at physiological maturity versus sugar, I think it was a great choice because it really kept our consistency from vintage to vintage," he says.
Yet despite his eventual success, Wagner doesn't mince words about his early days producing Belle Glos. "My style of pinot noir was not highly lauded. Critics didn't like it very much, and neither did sommeliers," he recalls. "It was very forward, very expressive, and it was very different from the norm of pinots. We started off the first couple vintages with Wine Spectator scores below 80, which in Spectator terminology is undrinkable wines. It was an uphill battle for the first couple of years."
Partly out of necessity, "so I didn't go bankrupt," Wagner decided to try a new approach. Enter Meiomi, a wine that still represented his style of pinot but was more aggressively priced, could be poured by the glass, and was sourced from multiple appellations to create a pinot noir that was, in Wagner's words, "broad spectrum."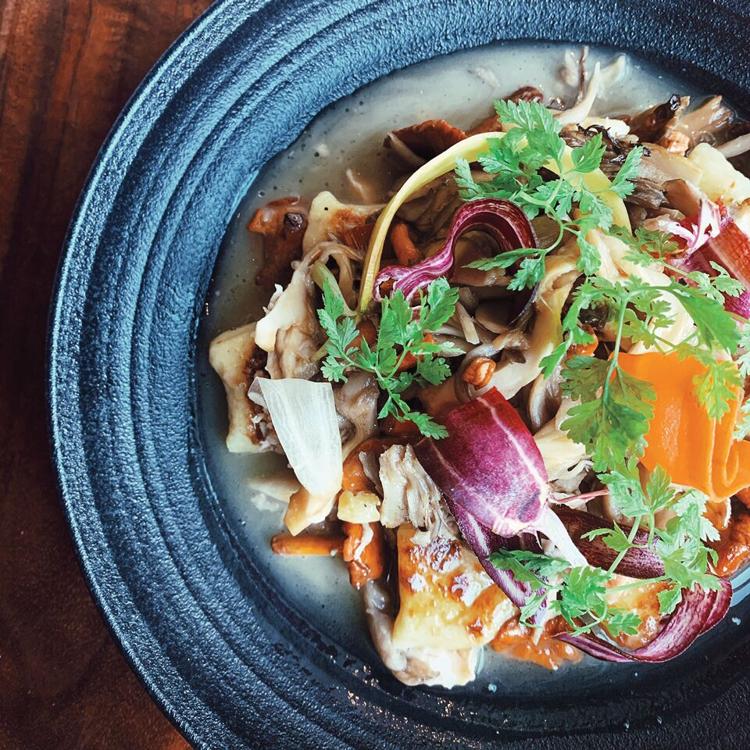 Back to the Land
At first, Meiomi was exclusively distributed through restaurants, until Wagner eventually let a few retailers try it out. "Apparently, people who had gotten to know Meiomi in restaurants were looking for it in stores. All of a sudden, the brand became a whole different story," he says.
The rest of that story is quite well known. Meiomi exploded, growing to more than 6.5 million bottles a year. In 2015, Wagner sold the brand to Constellation for a whopping $315 million. But perhaps the biggest misconceptions surrounding this acquisition are that Meiomi was an overnight success, or that Wagner jumped at the opportunity to sell to the highest bidder.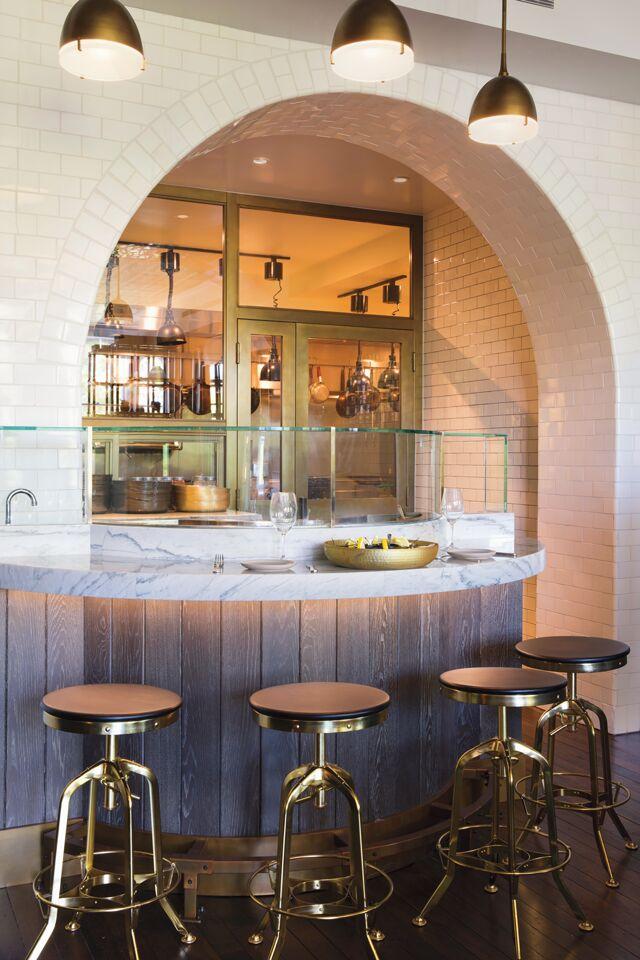 "It was more like a 13-year process," says Wagner. "It just wasn't visible because it was only in restaurants, 
but it was a good, long period of developing the brand, and I never had any intention of selling it."
Once Meiomi broke into larger chains like Safeway and Total Wine, Wagner started getting calls from prospective buyers. But he declined to sell Meiomi many times over the course of several years, during which he was also building a wine portfolio called Copper Cane Wines and Provisions. Ultimately, he changed his mind as a way to secure the future of that budding venture.
"The way I looked at it was that a bird in the hand 
is worth two in the bush," Wagner says. "We were 
growing this brand and it was taking all of our capital, so we weren't able to buy any land. But I wanted to farm more. I figured if we do this deal, we'll be able to bring balance to the portfolio and more relevance to individual projects. And it'll give us the ability to purchase farmland and continue farming. It made a hell of a lot of sense to go ahead and do the sale and refocus our efforts."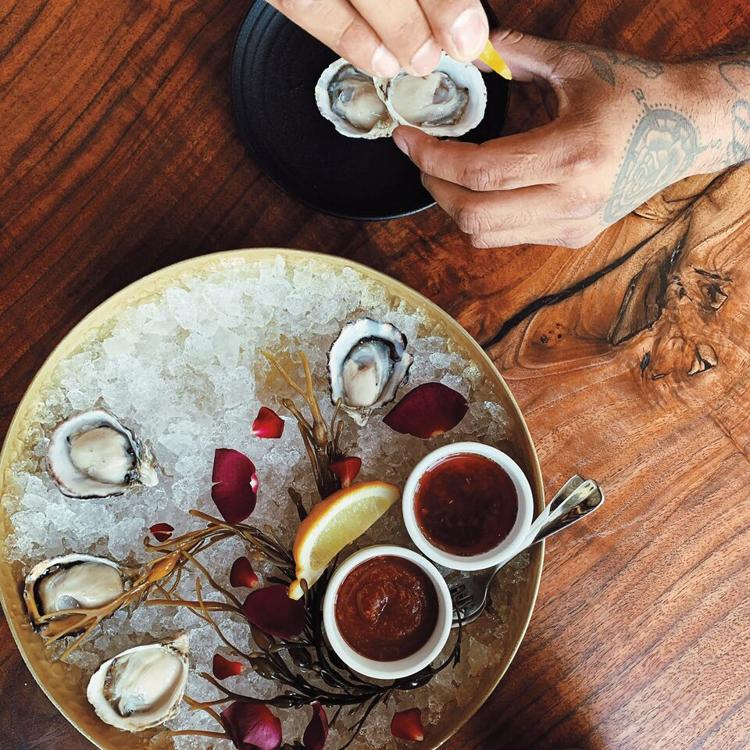 Moving Forward
Today, Copper Cane farms about 1,200 acres in Santa Maria, the Santa Rita Hills, Monterey, Sonoma, and 
Napa for 23 wines within six brands. With a focus on crafting accessible luxury wines that tend to be soft 
and approachable with rich and ripe flavors, the brands produce a range of wines from California and Oregon, 
including pinot noir, zinfandel, cabernet sauvignon, Napa Valley proprietary blends, and a brut sparkling.
But what sets them apart from the other reasonably priced fine wines at your local grocery store? They're not relying on fancy labels or marketing schemes and have an authentic story to tell. "I really thought that there are some decent brands out there, but they're either owned by large corporations or they don't have the key focus on what makes the wine industry so special, which is farming," says Wagner.
"Wine is a unique and special product," he adds. "It 
captures agriculture that can be carried in a bottle for years to come. It has a very distinct tie to the ground and an element where you take your lumps at times. You're going to get what you get, and some years you're up 
10 percent on your yields, some years you're down 20 to 30 percent. You've got to be able to weather those storms. And because of that, wine lends itself to family businesses. People like to know they're supporting a family business."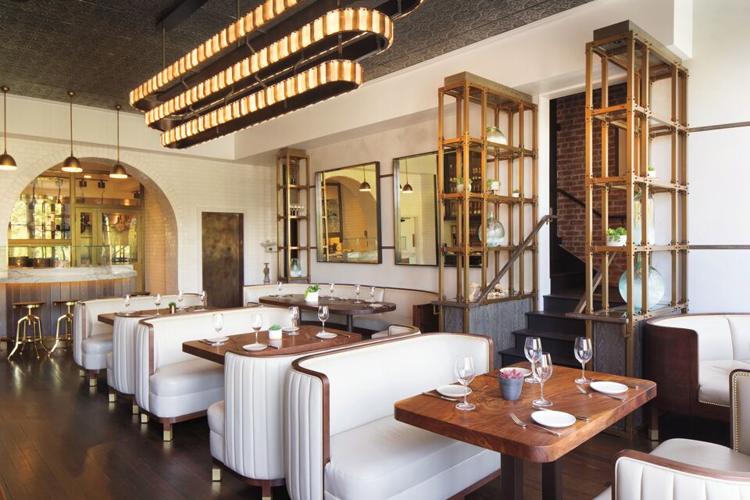 A Game-Changing Pivot
Wagner has branched out from wine a bit with Copper Cane, for which he also produces cigars and has been working on a not-yet-released spirits brand. But his sudden decision to enter the restaurant industry? That was unexpected.
"I was told not to by so many people," he says with a laugh. "It started off as more of an investment in some real estate in downtown Napa, and I thought maybe someday it'll be a tasting room option for Copper Cane."
Wagner purchased downtown Napa's historic Fagiani's building in 2016 for $3.7 million. The building has a 
storied history that locals know well. It was built in 1908 and went through iterations as a restaurant and boardinghouse; in 1945 it was purchased by Nick Fagiani and operated as a bar and liquor store. In 1974, Fagiani's daughter Anita Andrews was tragically murdered and the building remained closed—literally frozen in time for decades—until it reopened as the Thomas Restaurant and Fagiani's Bar at the Thomas in 2012.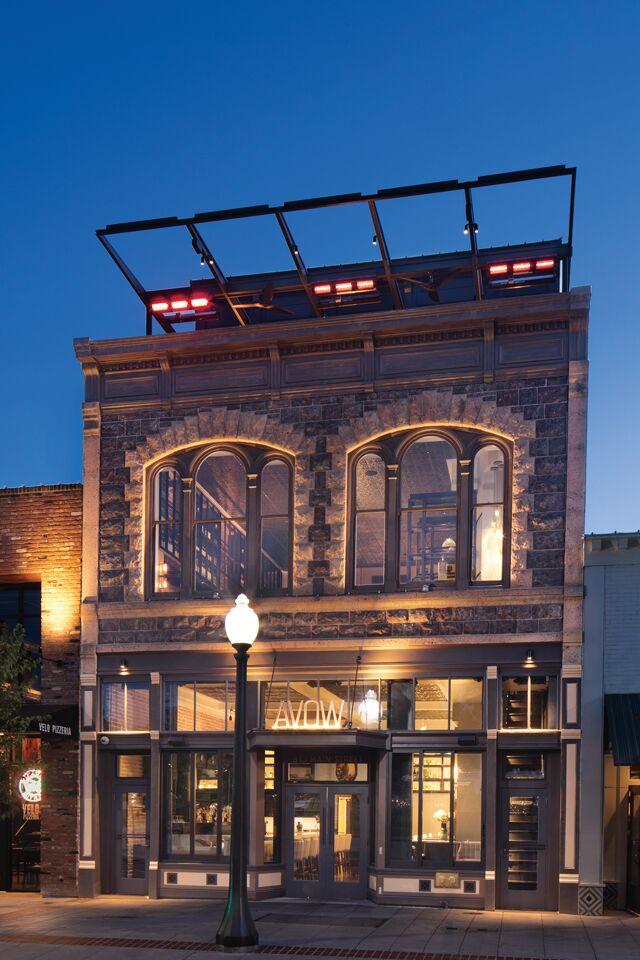 When the current tenant, Ninebark, pulled out of its lease, Wagner saw an opportunity to contribute to the renaissance taking place in downtown Napa. He was inspired by the hustle and bustle in the French city of Bordeaux, where visitors come to eat, drink, and play after a day spent wine tasting, and says he felt that Napa, similarly, had the potential of becoming "the cultural hub of Napa Valley."
Wagner's concept was to reflect the values and culture of Copper Cane—elevating one's everyday experience—through a restaurant. He named it Avow, his way of 
making a promise to his patrons to enhance their visit beyond a good meal and also encourage them to step things up in their own lives after they leave.
Avow is located in a dynamic, three-story building, and each floor has a different vibe, from the lively, casual bar on the first floor, to the vintage-glam second-floor dining room (complete with an oyster bar), to the third-floor patio that overlooks Main Street. There's even a secret private room designed to resemble a speakeasy. The typical menu is simple, but in keeping with Copper Cane's mantra, many of its dishes come with a gourmet or luxury twist, like the rabbit gnocchi, crab funnel cake, and mushroom calamari. Patrons can order oysters, braised pork belly, and roasted bone marrow with an optional whiskey luge.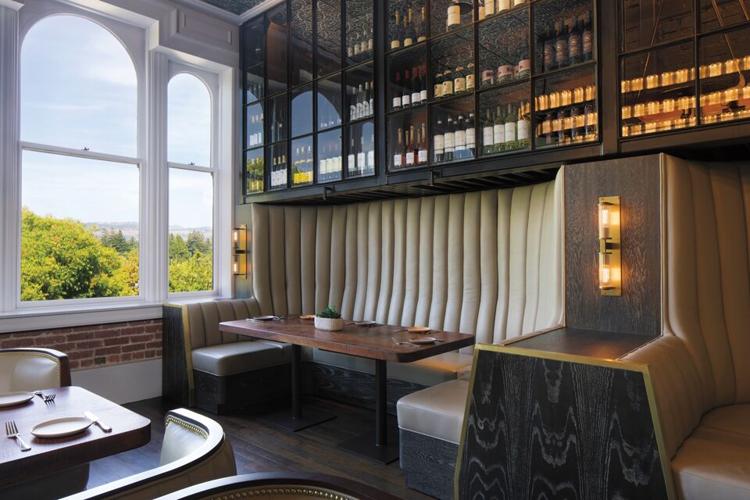 Reinvigorating an Architectural Gem
Wagner's mission with Avow's 
architecture and design was to bring the building back to its original glory. One of the most significant and somewhat controversial changes was to remove the 1940s red and blue tiling on the building's facade and replace it with windows that mirrored the early 1900s storefront. This turned into a bit of a battle with the local community, but ultimately,
the tiles came down.
"I found an old picture of the facade from 1908, and it was gorgeous. 
This is more in keeping with the true 
architecture and what was intended," says Wagner, who adds that as a 
bonus, it also allowed much more light to flow into the building.
Wagner worked with BraytonHughes Design Studios, Architectural Resources Group (ARG) and Cello and Maudru for the architecture and design of Avow. Each interior floor is decorated with a mix of textures and materials, including wood, brick, tin, marble, leather, and a lot of bronze, reflecting different periods from the building's past.
If looking closely, guests may 
notice some seriously quirky 
elements, too, such as a collection 
of plaster heads on the third floor. Wagner asked his first 25 Copper Cane employees, plus his family members, to have their faces cast in plaster. "It's a great way for me to show my appreciation for everybody that has helped make this company what it is today," says Wagner.