Relish Culinary Adventures, Healdsburg
Relish is more than a cooking school. For the past 13 years, dynamic owner Donna del Rey has offered experiences in wild mushroom foraging, tours of olive oil facilities, and tastings at local peach farms, among other adventures. In a charming classroom just off Healdsburg's plaza, Relish offers some exciting cooking classes, too. Choose from pasta making, Ricotta cheese workshops, and paella parties. For the truly food-obsessed, Relish features a popular snout-to-tail pork butchering class where students learn how to carve their own whole pig before bringing it home. Now that's what we call hands-on. 14 Matheson St., Healdsburg, (707) 431-9999, relishculinary.com.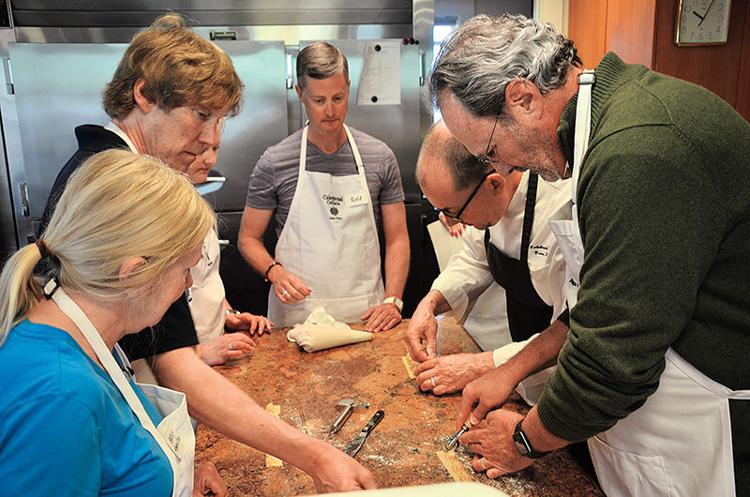 Cakebread Cellars, Rutherford
What could be better than attending a cooking class at a world-class winery? For more than 25 years, culinary director Brian Streeter has hosted a solid line-up of classes in Cakebread Cellars' elegant Winery House kitchen. Classes are an intimate, hands-on cooking experience followed by a tour and tasting in the Cakebread winery. Finally, participants enjoy a three-course sit-down lunch paired with renowned Cakebread wines. Themes include pasta making, cooking from the garden, comfort food, barbecue, and more. With a bottle of Cakebread wine, a Cakebread Cellars logo apron, and a booklet of recipes, you'll be ready to create your own special culinary experience at home. 8300 St. Helena Hwy., Rutherford, (800) 588-0298, cakebread.com.
Ramekins Culinary School, Sonoma
Come here for sophisticated classes in everything from clean eating to pasta making, kitchen boot camp to exotic world cuisines. Located in a rustic Italian-style country house down the street from Sonoma's town plaza, Ramekins feels like you're visiting your best friend's Wine Country home. Ramekins' sprawling outdoor patio, six luxurious hotel rooms, and sunny banquet room attract scores of weddings and special events. 450 W. Spain St., Sonoma, (707) 933-0450, ramekins.com.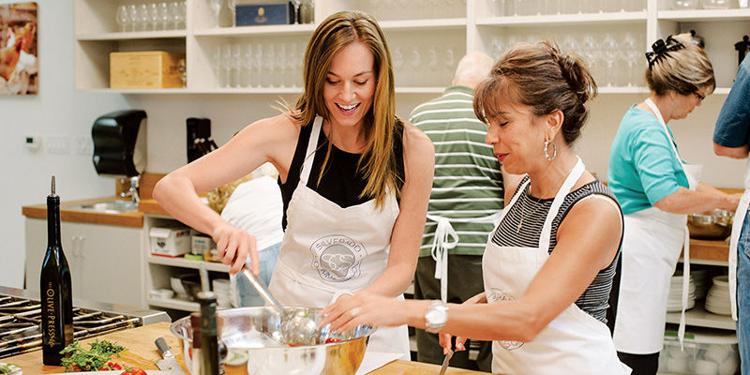 Silverado Cooking School, Napa
Tucked inside a modest storefront on Napa's Silverado Trail, this top-flight cooking school offers fun classes like Sparkling Sunday Brunch and Everything Bacon! Dinner, alongside romantic date-night classes. Owner and chef Malcolm de Sieyes directs a team of experienced and entertaining chefs, and beautiful blue Le Creuset cookware makes every moment a simmering pleasure. Enjoy cooking with organic fruit and vegetables that are grown in the school's Victorian-style, two-acre farm nearby. 1552 Silverado Trail, Napa, (707) 927-3591, silveradocookingschool.com.