Kenzo, Napa
First, there was the $100 million Kenzo Estate winery in the Napa hills. Now, there is the new, high-end Kenzo Japanese restaurant in downtown Napa.
Chef/owner: Kenzo and Natsuko Tsujimoto are from Japan, where the former founded the video game giant, Capcom.
Vibe: Can it get more intimate than a teakwood- and clear maple-trimmed dining room that spans just 400 square feet with 27 seats, plus a 10-seat sushi bar?
Best Bite: The menu ($225 per person) delivers fancy fare such as a salmon sushi plate with sesame tofu, wasabi gelee, roasted duck, and simmered abalone.
Star Sip: Kenzo wines, naturally, such as the "ai" Cabernet Sauvignon ($70 per glass, $450 per bottle).
1339 Pearl St., Napa, (707) 294-2049 kenzonapa.com. Dinner Tues.-Sun.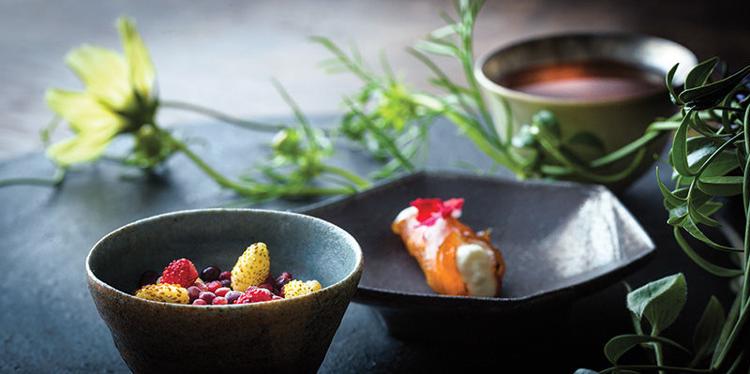 Single Thread,  Healdsburg
It took two years to complete this showpiece shrine to Japanese dining that now wows with 11-course kaiseki suppers.
Chef/owner: Kyle and Katina Connaughton lived in Hokkaido, Japan, for three years researching the cuisine, and now grow their own Japanese specialty ingredients at their Healdsburg farm.
Vibe: Energy emanates from the open kitchen, flowing to several modern, living room-style dining rooms.
Best Bite: Daily changing menu ($293 per person) brings exotica such as Sonoma grains with Guinea hen dobin mushi (teapot broth), matsutake mushroom, tart-pickled Tokyo turnip, and buttery squash misozuke (miso pickles).
Star Sip: Rare, full-meal wine pairings cost an additional $202 to $385 per person.
131 North St., Healdsburg, (707) 723-4646, singlethreadfarms.com. Dinner Tues.-Sun.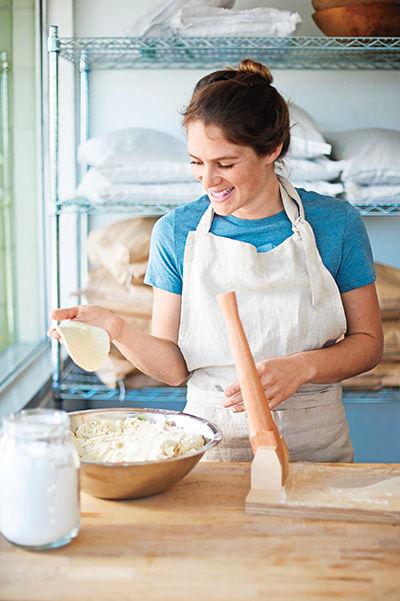 Handline, Sebastopol
This chic new café celebrates "hyper local" ingredients from the western part of Sonoma County.
Chef/owner: Natalie Goble and Lowell Sheldon (of Peter Lowell's Restaurant) focus on seafood, plus artisanal burgers, big salads, and juicy al pastor pork bundled in mouth-watering homemade corn tortillas.
Vibe: A former Foster's Freeze, the space is sleek with wood and glass, but remains fast-casual with order-at-the-counter service.
Best Bite: El Coronado fish tacos, overstuffed with crisp and fluffy batter-fried rockfish, lime slaw, radish, and chipotle aioli.
Star Sip: Oyster Stout on tap, from HenHouse in Santa Rosa.
935 Gravenstein Hwy. S, Sebastopol, (707) 827-3744, handline.com. Lunch and dinner daily.
Crocodile French Cuisine, Petaluma
Inventive French cuisine has come to Petaluma's downtown theater district.
Chef/owner: Moira Beveridge and her husband-chef Michael Dotson offer classics with the freshest ingredients.
Vibe: Industrial bones get a boost from fashionable metal wire, raw wood, and pendant lighting.
Best Bite: Tender duck breast is fancied up with glazed radishes and turnips, and sweet Banyuls caramelized apples.
Star Sip: Dozens of unusual French- and Belgian-style craft beers from around the world.
140 2nd St., Ste. 100, Petaluma, (707) 981-8159, crocodilepetaluma.com. Lunch and dinner Mon.-Sat.