Barrels, Brews and Bites
Boutique wines and craft suds are even more delicious when paired with tasty noshes like spicy chile verde street tacos and crab croquettes. Crispy prosciutto cups are to die for, stuffed with whipped goat cheese, berry compote, and jalapeño. 335 Healdsburg Ave., Healdsburg, (707) 395-0487, barrelsbrewsandbites.com.
Caffe Della Valle
This modern-chic café and coffee bar charms with its grazing menu. Especially yummy: warm focaccia topped with poached eggs, prosciutto, melty provolone, pesto, basil, and EVOO. 1142 Main St., St. Helena, (707) 968-5257, facebook.com/coffeeofthevalley.
The Food Hall at CIA Copia
Grab some gourmet to-go food at this new shop offering wood-fired pizzas, fresh salads, gourmet cheeses, and charcuterie. Snag some seasonal produce straight from Copia's own garden, too. 500 First St., Napa, (707) 967-2555, ciaatcopia.com.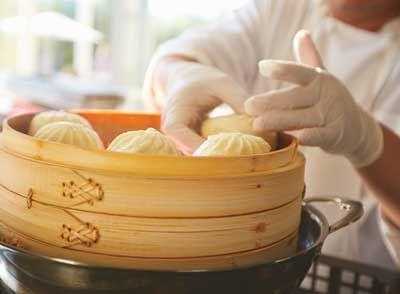 Frenchie
"Picnics and provisions" sums up this darling shop, stocked with nibbles like edamame guacamole, cheeses, charcuterie, and sandwiches and salads (love the Moroccan). The Dude sandwich—piled with prosciutto, salami, ham, zingy olive tapenade, and veggies—rocks as well. 521 Broadway, Ste. B, Sonoma, (707) 343-7559, frenchiesonoma.com.
Spirit Bar
Chef Charlie Palmer's Dry Creek Kitchen has swooped into the Hotel Healdsburg Fireplace Lobby Lounge, proffering hip happy hour bites such as ahi-tuna tartare, lobster corn dogs, Bellwether ricotta donuts, and a crazy decadent pink peppercorn–crusted filet mignon burger piled with Lagunitas USA smoked ham, beet pickled onions, coriander-roasted portabella, frisée arugula, Cowgirl Creamery Mt Tam cheese, and house-made cumin mustard. 25 Matheson St., Healdsburg, (707) 431-0330, hotelhealdsburg.com.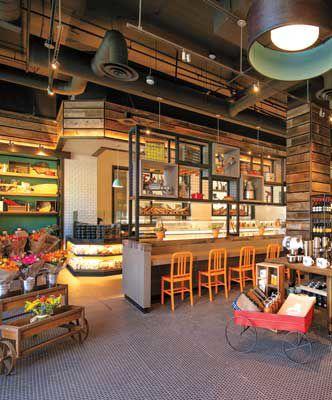 Tips Roadside
It's hard to say no to Wine Country comfort food. Tri-Tip Trolley food truck owners Andrew and Susie Pryfogle have opened a brick-and-mortar, which is wicked with sinful mouthfuls like bacon beignets, fried chicken and red eye gravy, and a slab o' bacon with hoppin' John and Creole puffed rice. 8445 Hwy. 12, Kenwood, (707) 509-0078, tipsroadside.com.
The Village at Vista Collina Resort
The Village is a culinary mecca in Napa, home to nine wine and microbrew tasting rooms; Fivetown Grocery, which features Napa-centric goods; and the Village Food and Wine Center cooking school. 850 Bordeaux Way, Napa, (707) 251-3067, villagenapavalley.com.