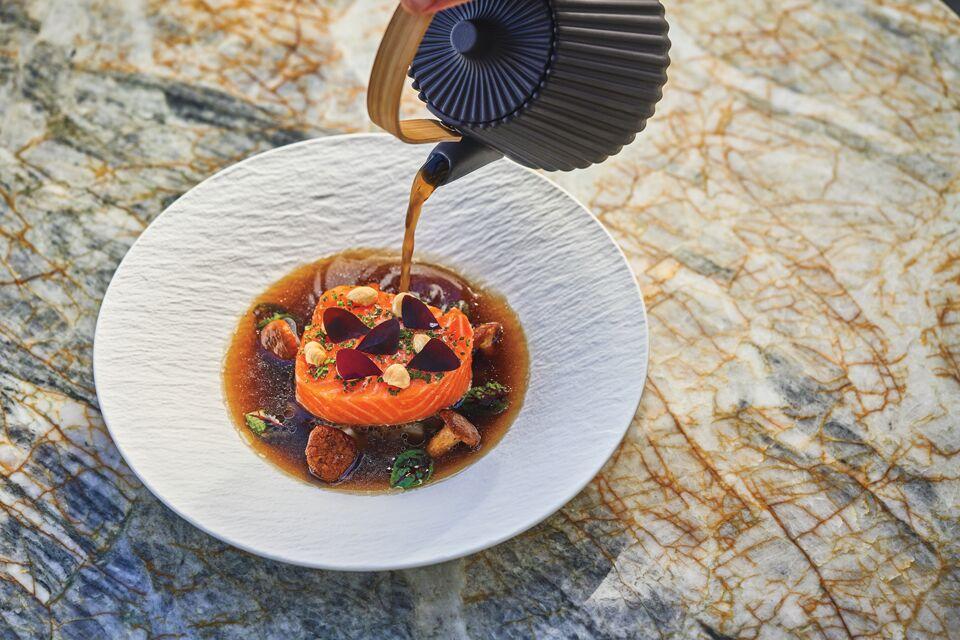 Hazel Hill
After much ado, the ultra-luxe Montage Healdsburg has opened, debuting its flagship restaurant Hazel Hill centered around treehouse-inspired private dining rooms and a terrace overlooking 258 acres of vineyards, heritage oak groves, and hazelnut trees. Dine upon ricotta gnocchi with favas, morels, and white asparagus, or sumptuous king salmon with brioche, sorrel, and Vidalia onion. 100 Montage Way, Healdsburg, (707) 979-9000, montagehotels.com.
Khom Loi
If you love Sebastopol's Ramen Gaijin (and who doesn't?), this new Thai destination from RG owners Matthew Williams and Moishe Hahn-Schuman will have you smitten. Savor kaeng khei y whwan hoy housemade green curry with Manila clams, bpet yang charcoal-grilled Liberty duck breast with fish sauce, or larb plaa fried rockfish with asparagus and fiery bird chili. 7385 Healdsburg Ave., Sebastopol, (707) 329-6917, khomloisonoma.com.
Kitchen Door
After a decade at Oxbow Public Market, the popular Cal-global eatery needed more space. So by winter, chef Todd Humphries will be ensconced at the First Street Napa collective, serving his signature cream of mushroom soup, crisp-crust wood-fired Margherita pizza, and savory, spicy pho ga soup stocked with chicken, rice noodles, and jalapeños. 1300 First St., Suite 272, Napa, (707) 226-1560, kitchendoornapa.com.
Layla
One of Sonoma's most beautiful restaurants, Layla at MacArthur Place, has a new chef/food and beverage director. Spencer Wolff lures us with his new menu, which features beautiful bites like rich burrata plated with grilled asparagus, sweet peas, crispy prosciutto, and a drizzle of black truffle vinaigrette; feather-light house-made gnocchi draped in mouthwatering veal Bolognese; and meaty, roasted Pacific halibut paired with sunchoke puree, asparagus tips, royal trumpet mushrooms, and pickled ramps. 
29 E. MacArthur St., Sonoma, (707) 938-2929, 
macarthurplace.com.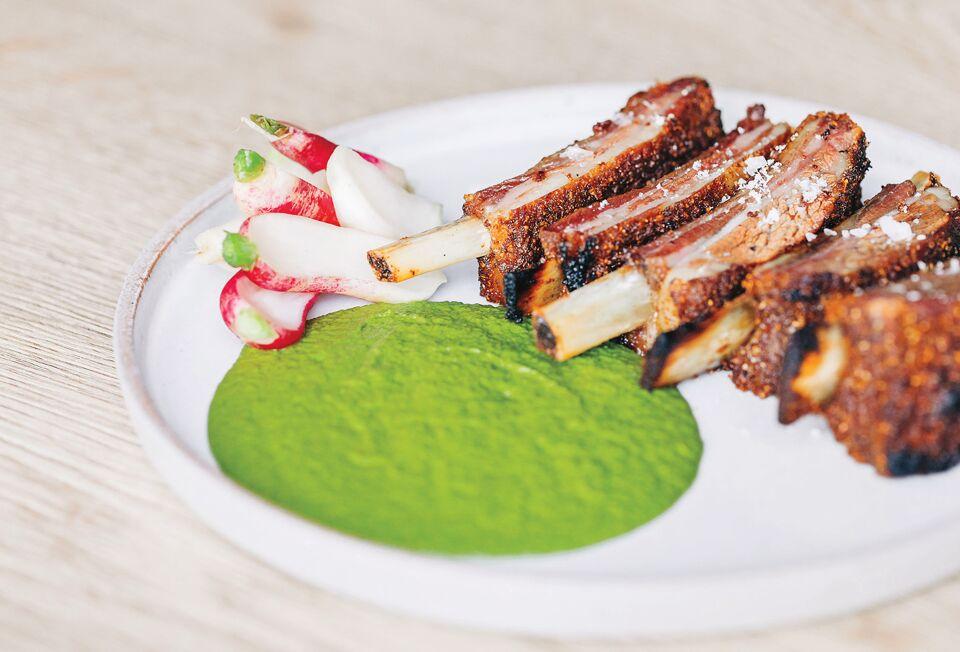 North Block
Chef Nick Tamburo comes from Momofuku. 'Nuff said. A Japanese grill is used for hallmarks like silky black cod with mahogany clams and snap peas in peppery green garlic broth. There's fantastic fusion, too, in the dry aged Liberty duck with crème fraîche, preserved lime, and sweet tatsoi greens. Because it's Napa Valley, the menu also features wood-fired sourdough pizzas, topped with delights like duck sausage, mozz, tomato, and chili oil. 6757 Washington St., Yountville, (707) 944-8080, northblockhotel.com.
Wit and Wisdom
It's hard to believe it's taken celeb chef Michael Mina this long to come to Wine Country, but finally we have our own slice of posh paradise. At Wit and Wisdom, in The Lodge at Sonoma, bold flavors abound in masterpieces such as the savory Pop-Tart, consisting of braised short rib tucked in puff pastry crowned in horseradish cream and crispy onions, or the gloriously fatty, flavorful Berkshire porchetta stuffed with braised, spicy greens. 1325 Broadway (in The Lodge at Sonoma), Sonoma, (707) 931-3405, witandwisdomsonoma.com.