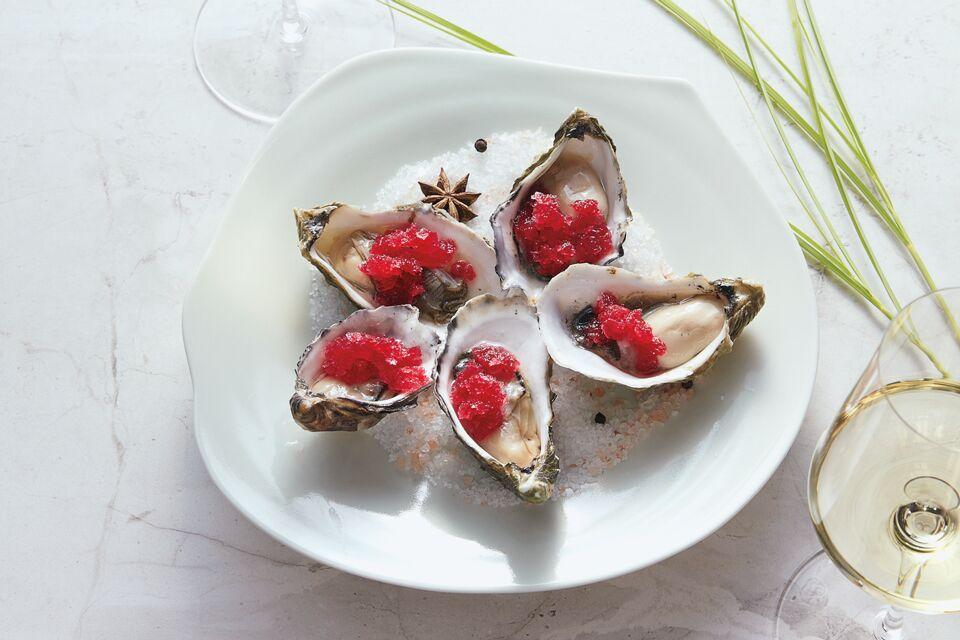 Edge
Chef Fiorella Butron harvests a 16-acre Sonoma farm for her weekly changing prix fixe menus and draws from her Peruvian heritage for thrilling dishes like a tumble of silky kampachi, superbly crisp calamari, avocado puree, shaved tomatillo, and Mendocino sea urchin. The sauce completes the magic, bright with tomatillo, sorrel, and leche de tigre spicy citrus-chili marinade. 139 E. Napa St., Sonoma, (707) 935-6520, stoneedgefarm.com.
Fleetwood
Wood-fired cooking takes salmon, strip loin, and speck ham-truffle goat cheese pizzas to the next level, enhanced by chef Drew Glassell's upscale touches (he previously worked at Cyrus and Gary Danko). The meatballs are out of this world, flecked with torn herbs and rich bits of ground pork rind. 1880 Lincoln Ave. 
(in the Calistoga Motor Lodge and Spa), Calistoga, (707) 709-4410, fleetwoodcalistoga.com.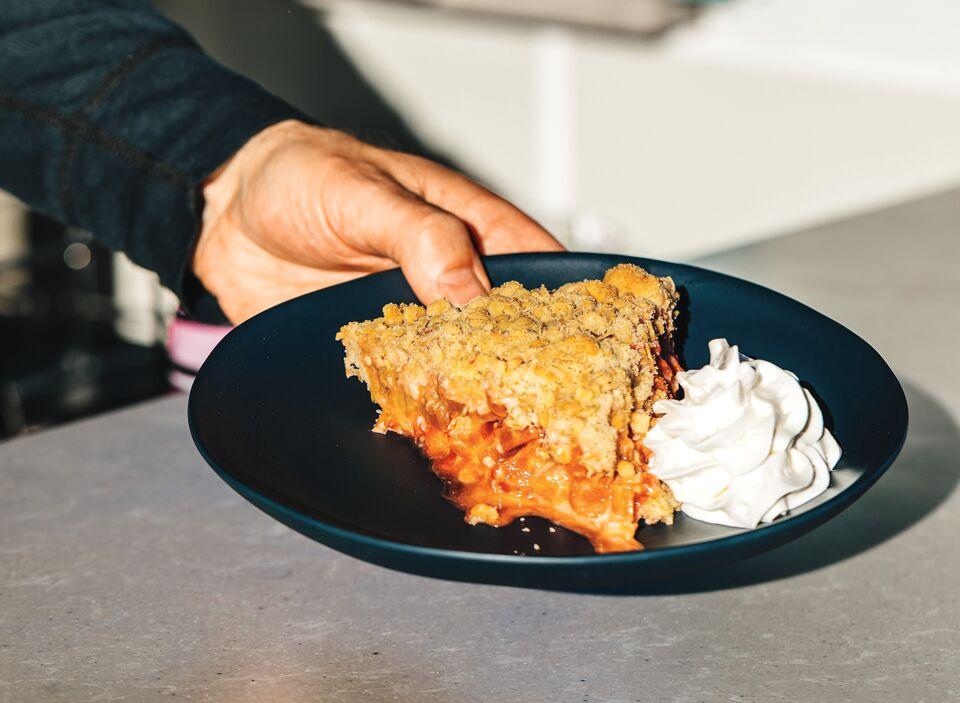 House of Better
You order at the counter and dine on the patio, but the New Mexican food is impressive. Chef Trevor Logan loves Hatch green chilies, celebrating them in chunky fire-roasted green chili dip mixed with Napa's Rancho Gordo creamy white Alubia Blanca beans, in meaty pork stew, and even in apple pie, with the roasted green chilies tucked in a butter-based cheddar crust beneath walnut streusel and crème fraîche. 1507 Lincoln Ave., Calistoga, (707) 942-6257, drwilkinson.com.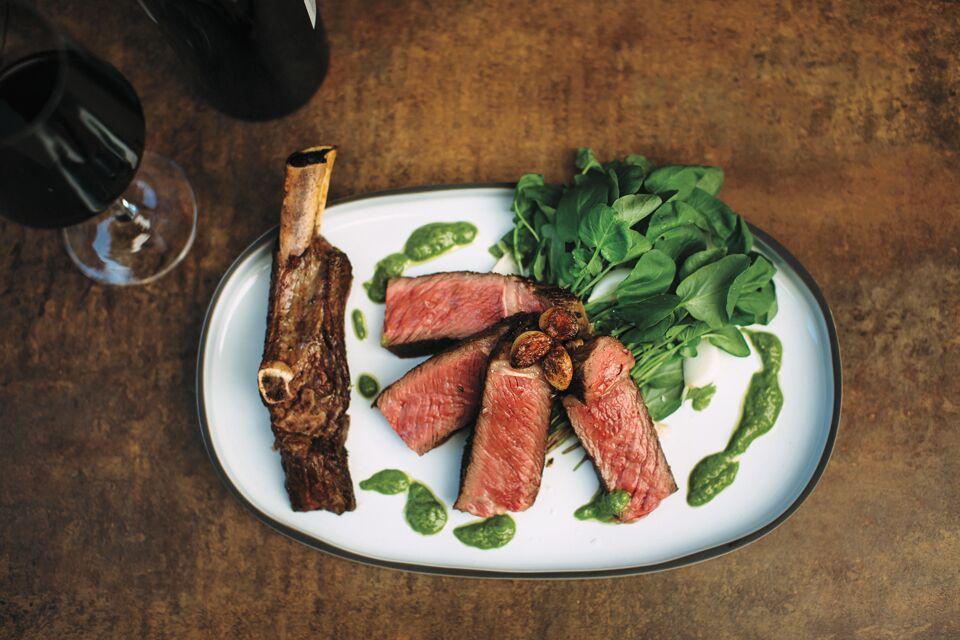 The Matheson
Sonoma County's artisan culinary producers are showcased in this luxury destination from celebrity
chef Dustin Valette. Start with Hana chef Ken Tominaga's sushi, sip one (or more) of the 88 wines on tap, and feast on tender, aged Sonoma duck decorated with baby turnips, plum 
glaze, and flowering coriander. 106 Matheson St., Healdsburg, (707) 723-1106, thematheson.com.
Ollie's Artisan Baking Co.
It's a simple mix of Central Milling organic flour, 
filtered water, salt, and wild yeast, but the result is magnificent, crusty sourdough breads from a starter fermented up to 36 hours. Optional add-ins include walnuts, Meyer lemon zest, olive oil, ancient-grain 
Khorasan wheat, pecans, dried cranberries, or light 
rye flour. 2090 Euclid Ave., Napa, (707) 321-1778, 
olliesartisanbakingco.com.
Picobar
Solbar chef Gustavo Rios brings his regional Mexican cooking skills to this upscale poolside lounge. Savor Liberty Duck confit tacos draped in sumptuous Oaxacan mole, and gorgeous guacamole crowned in toasted seeds and nuts, tart goat cheese, herbs, and edible flowers. 755 Silverado Trail (in Solage Resort and Spa), Calistoga, (707) 226-0860, aubergeresorts.com.
Roof 106
Upstairs at the Matheson, it's all about cocktails crafted with seasonal fruits, flowers, herbs, and truffles. A Mugnaini wood-fired oven inspires elegant flatbreads crowned in house-cured pork belly, Gruyère, roasted garlic crème fraîche, and red onion. Or go for the spice-grilled Akaushi bavette steak paired with leek salsa verde, watercress, and pickled turnip. 106 Matheson St., Healdsburg, (707) 723-1106, thematheson.com.
Sushi Rosa
Seven menu pages of sushi plus top-notch bento 
boxes are chef Song Ku "Billy" Chong's signatures. The salmon salad is a standout, the thinly sliced fish layered with chopped mango and avocado, topped in tobiko, and served with crispy tempura asparagus. 515 Fourth St., Santa Rosa, (707) 843-5132, sushirosa.com.