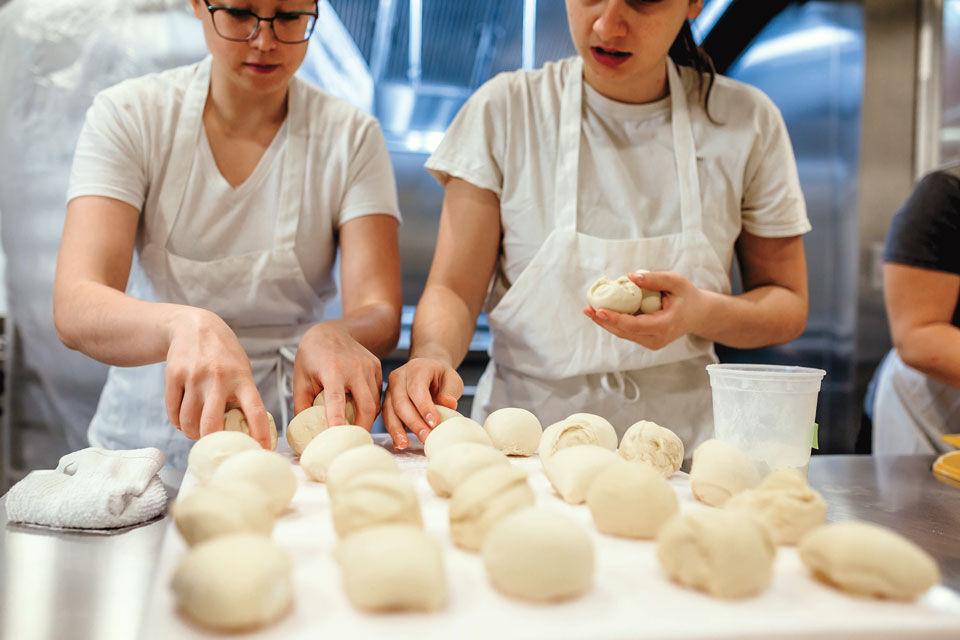 Whether offering takeout, patio dining, or dine-in, these new culinary warriors take us on journeys to Spain, 
Mexico, and an extraordinary Jewish deli. (Please check each restaurant's website or social media to see what dining services it is currently providing.)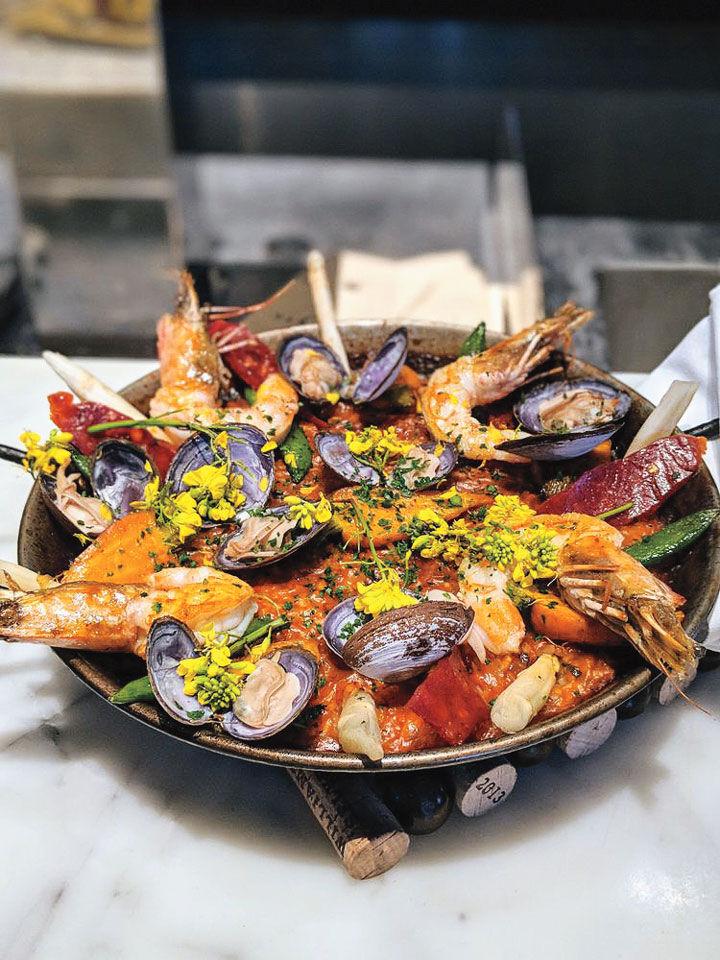 Coqueta
Chef Michael Chiarello has brought his popular San Francisco Spanish spot to Yountville, and the new location serves up tasty tapas like olive oil-poached head-on gulf prawns drizzled in spicy black garlic-chili sauce; grilled duck-pork meatballs jazzed with tart cherry-tempranillo salsa; and manchego skewered 
with jamón serrano and draped in sweet apricot-sherry conserva. The paella mar y montaña is blissful, crafted with Bomba rice, gulf prawns, clams, mussels, chorizo, and English peas in jamón-lobster broth dotted with lemon aioli. 6525 Washington St., Yountville, 
(707) 244-4350, coquetanv.com.
Grossman's Noshery and Bar
Santa Rosa's Railroad Square is now Jewish deli nirvana, thanks to celeb restaurateurs Mark and Terri Stark. Feast on fresh-made salt bagels, smoked salmon schmear, chunky smoked seafood chowder, chicken liver salad, soothing-to-the-soul matzoh soup, pastrami by the pound, and loaded sammies like roast turkey 
layered with matzoh stuffing, gravy, cranberry, and black pepper mayo on rye. Calories, who cares? 
308 Wilson St., Santa Rosa, (707) 595-7707, 
starkrestaurants.com.
Local Q 707
Local farmers markets feed the menu at this family- run spot from Matt Freese and Rob Sereni. Order up meaty sandwiches, chicken wings, and burgers 
(go nuts with the Triple Wildcat featuring three 1/3-pound patties, mustard aioli, lettuce, tomato, onions, and pickles). On Fridays and Saturdays, 
Local Q 707 delivers delectable, slow-smoked 
barbecue like ribs, pork loin slathered in sauce, and tender tri-tip paired with soupy beans and slaw. 
2448 Foothill Blvd., Calistoga, (707) 942-5646, 
localq707.com.
Los Molcajetes Bar and Grill
A fancier offshoot of the Diners, Drive-Ins and Dives 
favorite Taqueria Molcajetes in Santa Rosa, the 
signature here is indeed molcajete, that mouthwateringly spicy stew that is a symphony of meats/seafood, fresh panela cheese, cactus paddles, chilies, and cambray onions served bubbling hot in a large 
volcanic stone bowl. Savor the succulent grilled meat platters, too, and designer margaritas like tangy orange rosemary. 6599 Montecito Blvd., Santa Rosa, (707) 791-7571, molcabarandgrill.com.
Café Mimosa
In ordinary times, crowds pack into this high-energy breakfast-lunch spot for huge portions of top sirloin chicken-fried steak, luscious salsa verde chilaquiles, smoked salmon Benedict with housemade champagne hollandaise, a juicy prime rib melt smothered in mushrooms and jack cheese, crispy beer-battered fish and chips, and a classic Cobb salad. Toast with eight kinds of mimosas made with fresh-squeezed seasonal fruit. 451 Rohnert Park Expy., (707) 595-3764, cafemimosaaa.com.
Dirty Girl Donuts
These fresh-made, light-as-air donuts are the bomb, with options in magical flavors including crème brûlée, raspberry cheesecake, maple bacon, brown butter 
pecan, and thin mint. 452C First St. E, Sonoma, 
dirtygirldonuts.com.