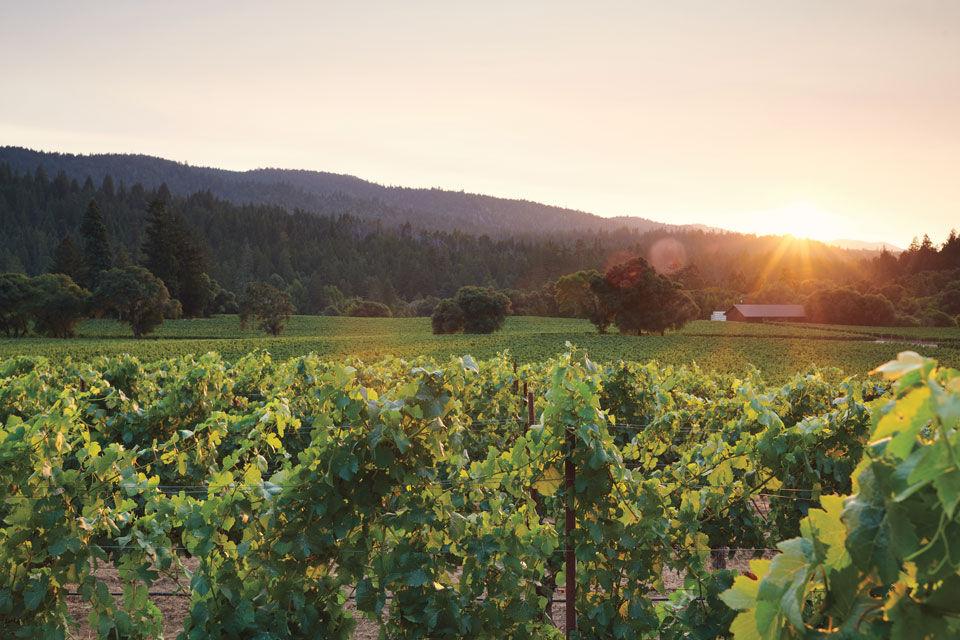 The bustling roadhouse known as Farmstead in St. Helena, which just marked its 10th anniversary, has many fans. Patrons, tourists, and locals alike flock to this lively compound, which features a popular, fire-themed restaurant as well as a café, tasting room, and general store. It's also just one aspect of a larger enterprise called Long Meadow Ranch.
The business got its start in 1989, when Laddie and Ted Hall bought a property in the foothills of the Mayacamas Mountains above Rutherford. The land had a rich backstory—following the Civil War, a veteran by the name of E.J. Church was granted the parcel by Ulysses S. Grant—and for years it served as a fertile and productive working ranch. This legacy resonated with the Halls, who were interested in honoring the property's history and cultivating "mountain fruit [with] restraint and elegance," explains Jeff Meisel, vice president of brand development at Long Meadow Ranch.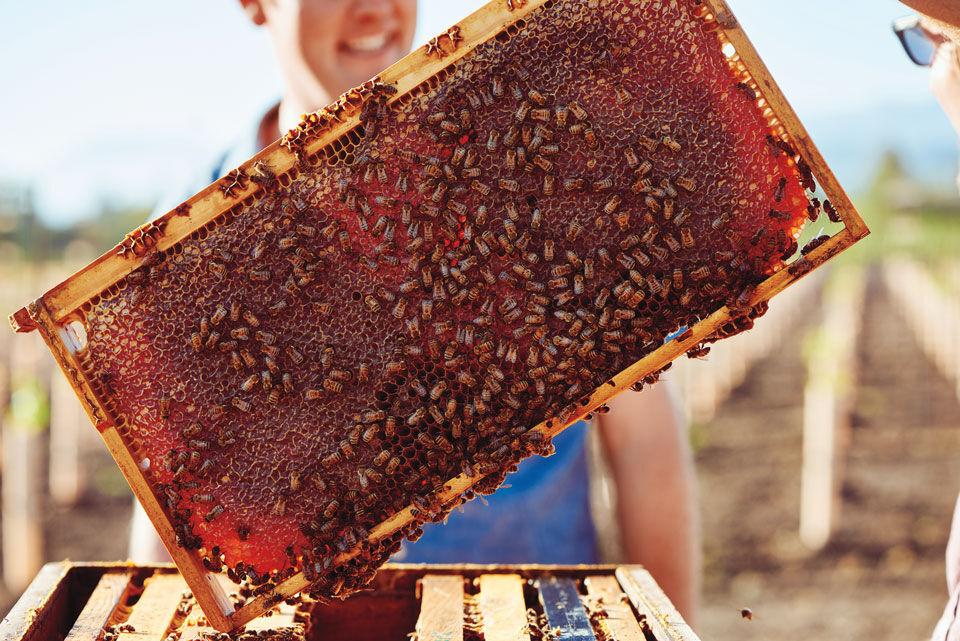 A vision of closed-loop, holistic farming took shape, with wine being the initial product and family being the glue that keeps it all together. That concept has since bloomed into a multitiered business, consisting of three estates and a wide spectrum of goods bearing the Long Meadow Ranch name.
Mayacamas, the original property, is home for the winery. It features a rammed-earth structure, the largest of its kind in the entire country when it was built in 1995. This is also the site of the olive groves and one of only two locations in all of Napa Valley with its own olive press, brought over from Italy.
Most of the farming is done down the road, 
on a 90-acre estate in Rutherford. Five hundred 
different varieties of heirloom fruits and vegetables are grown here, much of which is sold at the local farmers market and appears on the Farmstead menu. The farm is also home to flocks of chickens that contribute fresh eggs.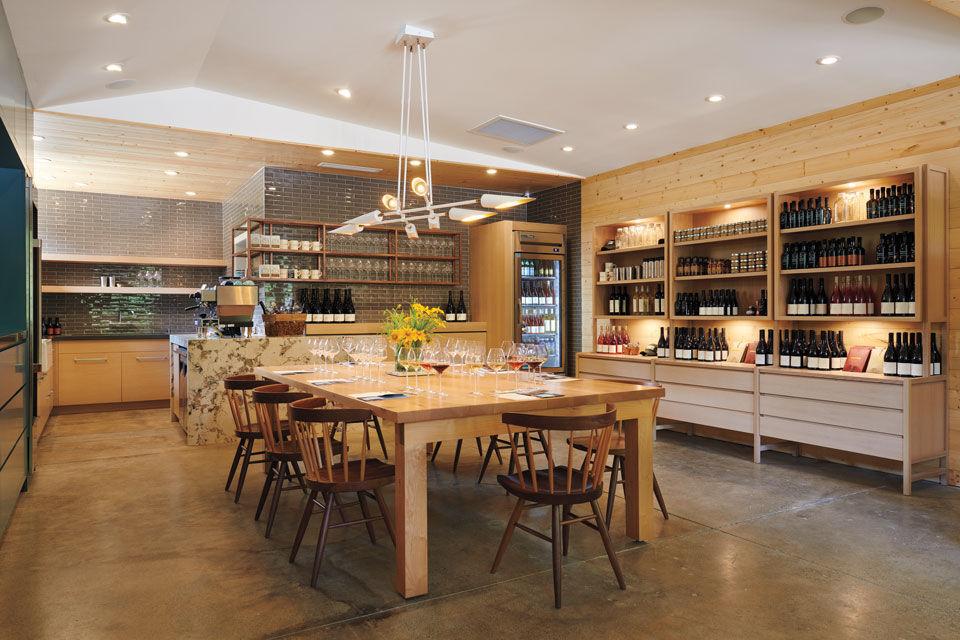 The most recent addition to Long Meadow Ranch's holdings is the 145-acre Anderson Valley Estate in Mendocino County. It is mostly planted in Burgundian varieties like pinot noir and chardonnay, which thrive in the foggy microclimate not far from the Pacific Ocean.
Not only do all the Long Meadow Ranch wines adhere to the Halls' philosophy of restraint and elegance, they are all made sustainably with organically grown fruit. Wines from each estate are labeled with a regionally symbolic image: an olive leaf for Mayacamas, a fig leaf for Rutherford, and an apple blossom for Anderson Valley. And they are an excellent value and widely accessible (aside from special wines made in such small quantities that only club members ever see them).
If there is one defining characteristic of the Long Meadow Ranch web of production—or what the proprietors refer to as "full-circle farming"—it is sustainability. "The real definition of full circle is that the output of one product goes into the input of another product," explains Meisel.
And that's why a memorable meal at Farmstead may be the ultimate farm-to-table experience. "But it's not just farm to table," Meisel adds for emphasis. "It's our farm to table."