Wine Country certainly has no shortage of fantastic dining options. From Michelin-star restaurants to healthful quick service, the area is teeming with choices for every craving. But in 2018, a few emerging trends dominated the culinary scene. Are you looking to snag a table with a view? Do you enjoy fine dining but hate dressing up? Or are you in the mood for dishes inspired by Asian cuisine? Napa and Sonoma counties have you covered—and so do we, with this must-try list.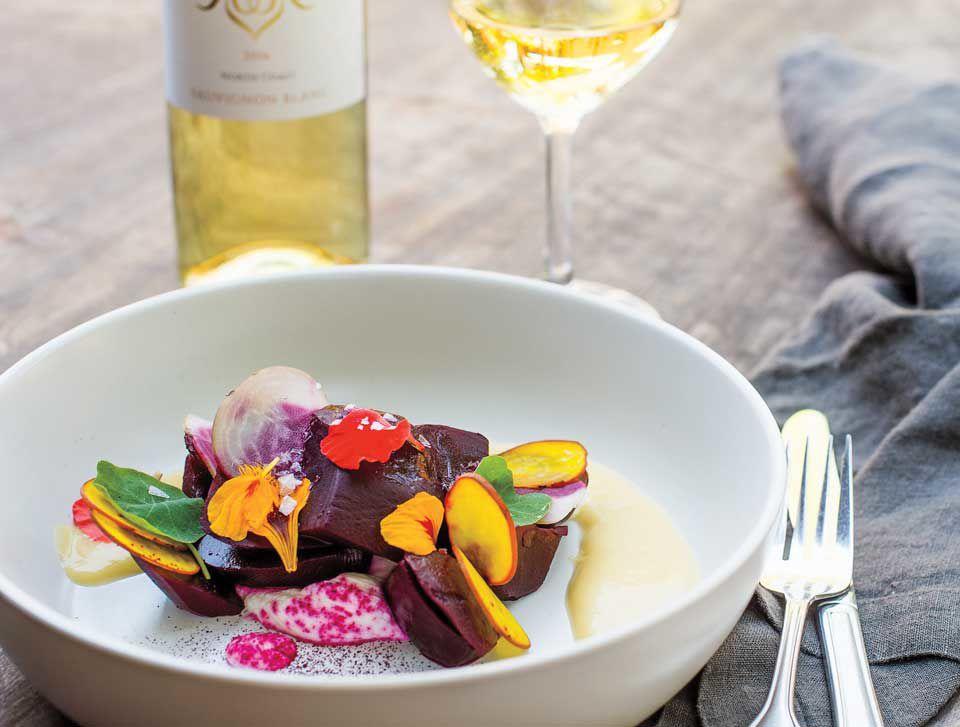 Rooftops and Vistas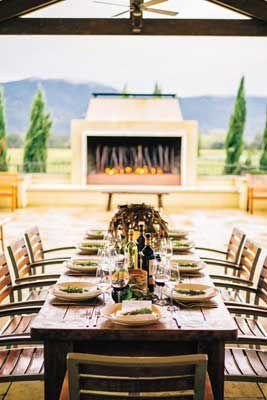 Round Pond Estate
Ring in your day in Wine Country with Round Pond Estate's Garden to Table Brunch experience ($175 per person; Sundays only). Enjoy a tour of the winery's garden before indulging in its artisan olive oil tasting. Then, settle in for a full immersion experience with a robust brunch on the property's stunning outdoor patio. The menu, which changes weekly, might include goodies like avocado toast with estate cherry tomatoes, basil oil, and a poached egg, or the more hearty grilled New York strip loin with fresh corn, morel mushrooms, and black garlic jus. It's an ethereal morning that you won't soon forget. Rutherford, roundpond.com.
Russian River Vineyards
This historic vineyard dates back to the 1890s. Post-Prohibition, it was expanded to include an eight-seat roadhouse restaurant for railroad workers. Today, you can reserve a spot on the VIP experience and land one of the best seats in town, with extraordinary views of the Russian River Valley landscape. Overlooking the estate vineyards and sustainable farm, the tasting ($105 per person) offers an ever-changing flight of vineyard designated wines crafted by cofounder and winemaker Giovanni Balistreri, paired with seasonal, locally sourced bites cooked by in-house executive chef Ben Davies and pastry chef Victoria Madrigal. There's also a farm-to-table dinner series option on Fridays or Saturdays: a four-course prix fixe menu ($65 per person, plus $35 for wine pairings) or seven-course "Taste of RRV" tasting menu ($95 per person, plus $45 for wine pairings). Forestville, russianrivervineyards.com.
Rustic
The view from the outdoor terrace at this Argentine grill adds extra flavor to your dining experience. Set on a beautiful stretch of the Anderson Valley, the patio is the best place to enjoy hot grilled items off the parrilla. The menu represents the vast collection of recipes owner Francis Ford Coppola accumulated during his globe trotting, all masterfully realized by an asador, or grill master. A rack of lamb and Argentine-style short ribs are just a few of the grill items, but there are also plenty of pizza and pasta options. Taste an array of wines while surveying the vistas. Geyserville, francisfordcoppolawinery.com.
Sky and Vine Rooftop Bar at Archer Hotel
Stunning panoramic views of the Napa Valley are a highlight at this recently unveiled rooftop patio and restaurant by acclaimed chef Charlie Palmer. Comfortable lounge chairs surround several fire pits, where guests can settle in for full-service meals or simple late-night bar bites and cocktails. The space is a whopping 7,000 square feet, but it can still be hard to snag a seat. There's live music on Sundays and Thursdays, and bottomless brunch on Sunday, mimosas and Bloody Marys included. Napa, archerhotel.com.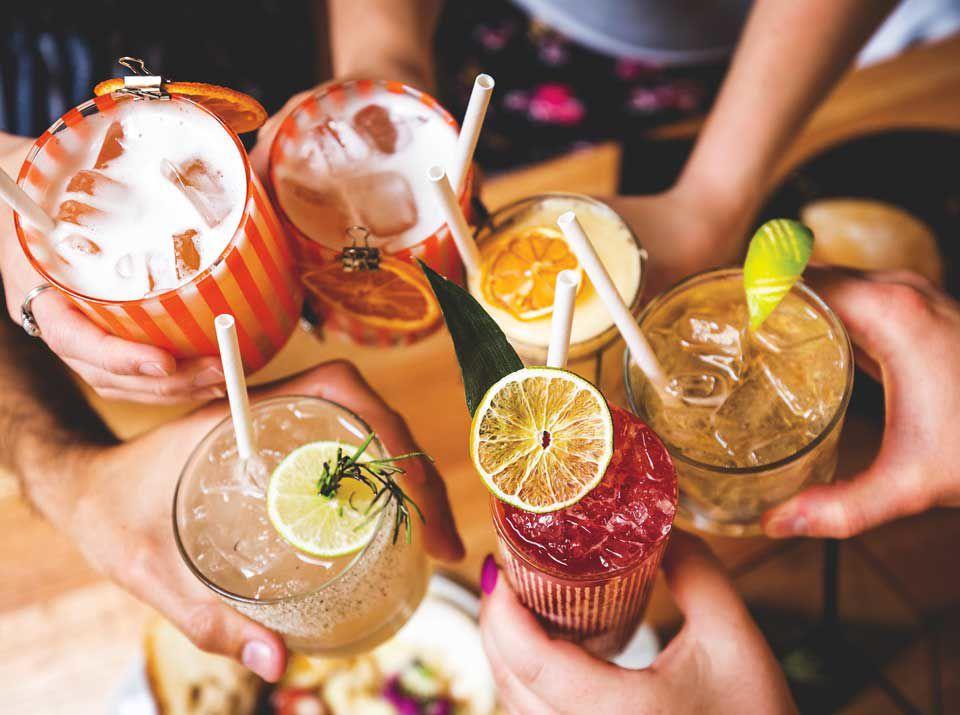 High-End Casual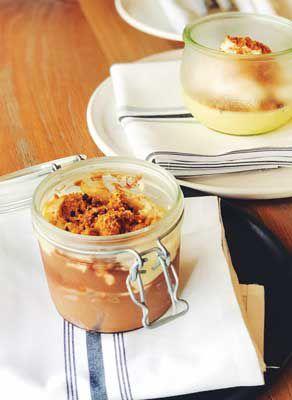 Bird and the Bottle
The newest venture from Sonoma County restaurant giants Mark and Terri Stark brings intriguing interpretations of Jewish, Asian, and Southern street food, veering into a fusion that chef Mark says "is inspired by smoke, fire, and preserving, bringing together some of my favorite cuisines." The creatively plated dishes might be seen at a pricier joint, but the Starks keep this one reasonable and casual, with a menu that mixes unexpected flavors.
"Anyone that thinks that slow-smoked pastrami, kimchee, and pickled mustard seeds in a grilled taco don't belong together needs to come see us," Mark says of the ethnic comfort food. The open kitchen sports a wood-fired grill, which turns out large and small plates designed for sharing, such as the wood-grilled gulf prawns in Korean chili butter. Dine in one of three different dining rooms or on the outdoor deck. Santa Rosa, birdandthebottle.com.
Brass Rabbit
At the spinoff of Healdsburg's Chalkboard, chef Shane McAnelly crafts a sophisticated take on traditional American fare suited for an upscale dining room, yet served in an unfussy, comfortable space. Most of the hearty dishes are hot off the open-hearth grill, or plancha: Think roasted half chicken, ora king salmon, or an ever-changing daily grill special, accompanied by an array of classic cocktails catering to the wine-fatigued (although the wine list impresses as well). Don't miss the namesake rabbit rillette, which is the perfect way to start your meal. Most of the seasonal produce comes from the 4.5-acre organic farm on the owner's Chalk Hill Vineyard, and the rest is sourced from other local farmers. Healdsburg, thebrassrabbithealdsburg.com.
Perch and Plow
The dream team of General Manager Jhaun DeVere, executive chef Ted Williams, and bar chef Alec Vlastnik graces downtown Santa Rosa with their creative interpretations of global tapas. The menu covers everything from Asian and Spanish to Latin cuisines, each with a particular flair that comes only from an experienced chef with a high pedigree. Williams keeps it seasonal, using hyperlocal suppliers, while Vlastnik whips up house-made potions, from tonics and mixers to ginger beer, spiking the cocktails with locally distilled spirits. Whet your appetite with crunchy house-made sweet potato chips, then freshen your palate with an ahi tuna poke with ponzu sauce, avocado, and cucumber.
While the food is sophisticated, DeVere says, "You can wear a tuxedo or surf shorts." The restaurateurs' intention: to ensure that each drink and dish offers a unique experience for each diner. Perch and Plow brings attention to detail, sans the white tablecloths. Santa Rosa, perchandplow.com.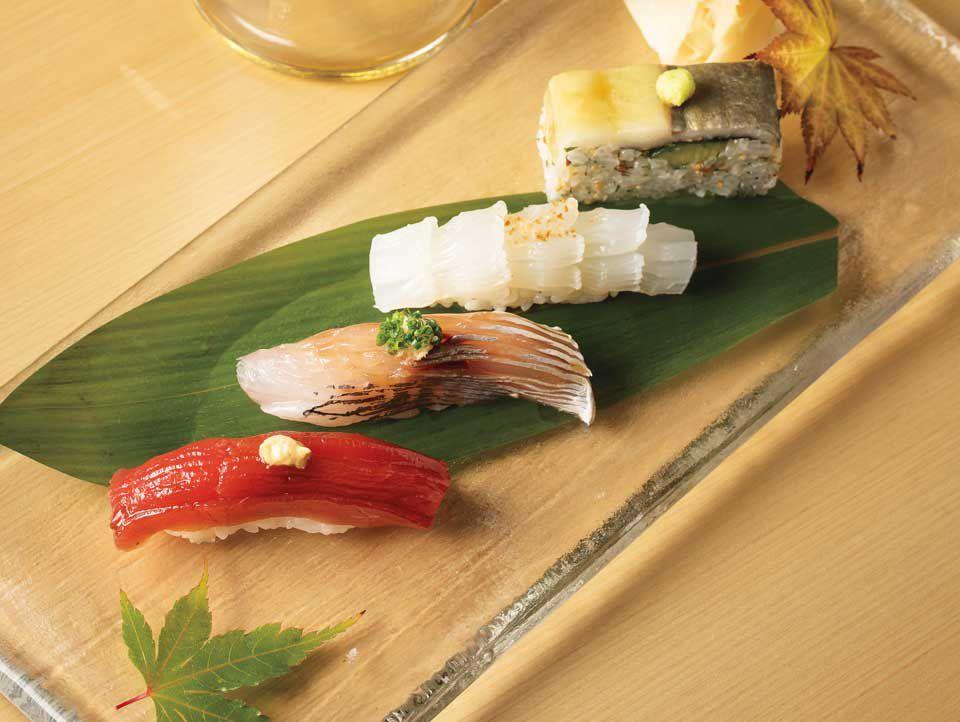 Asian Fusion
Kenzo
The options are few at Kenzo: Two prix fixe, Cal-informed Japanese menus are the only offerings by acclaimed owners Kenzo and Natsuko Tsujimoto. Chef Kenji Miyaishi precisely prepares an omakase kaiseki or a sushi kaiseki, and while decision-making may be simple, don't expect the meals to follow suit. Both include a mouthwatering and visually appealing array of appetizers and hot dishes, such as a slow-roasted satsuma Wagyu tenderloin with Kenzo Estate "rindo" reduction and red miso.
Sans sushi, the kaiseki menu substitutes chef specialties for the nigiri. The variety is amazing, the techniques artful, and the presentation often stunning. To stave off your thirst, order from a curated selection of sake and wine, which concentrates on selections from the Kenzo Estate Winery. Napa, kenzonapa.com.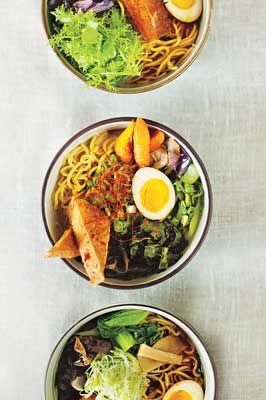 Ramen Gaijin
Traditional regional ramen styles inform the Asian fare at this eatery, whose popularity transformed it from a pop-up to a brick-and-mortar in 2014. While he has roots in fine dining, co-chef and owner Matthew Williams "fell in love with Japanese food, especially ramen." He and partner Moishe Hahn-Schuman bonded over their love of noodles after doing stints in Seattle and Hawaii, respectively. At Ramen Gaijin, they give a nod to local produce from nearby farmer friends along with coastal fishmongers. Bowls of succulent ramen are offered alongside an ever-changing selection of robatayaki and small-plate izakaya dishes on the concise menu. Wash it all down with "polished rice" (their menu's term for sake), one of the many well-selected white or sparkling wines, or even organic tea. Sebastopol, ramengaijin.com.
Two Birds/One Stone
The two talented birds in this equation are chefs Sang Yoon and Douglas Keane (of Cyrus fame), who have teamed up in this expansive restaurant that fronts the historic Freemark Abbey Winery. Asian ingredients—such as umeshu and yuzu—meet California cuisine and inspire even the craft cocktails here, while master sommelier Kevin Reilly hits high notes on a wine list full of sparkling, sake, and lighter local red wines (most of which are exclusive to this list). Yoon gives a twist on the classic Binchotan Japanese yakitori (white charcoal smoked skewers), using grapevine clippings and local oak instead. Sample the savory Japanese pancake with sambal mayo, or a crispy Sonoma "peking glaze" tamarind duck leg, expertly prepared, succulent, and tender. Diners can relax in the rustic-chic dining room or catch fresh air out on the stone patio. St. Helena, twobirdsonestonenapa.com.