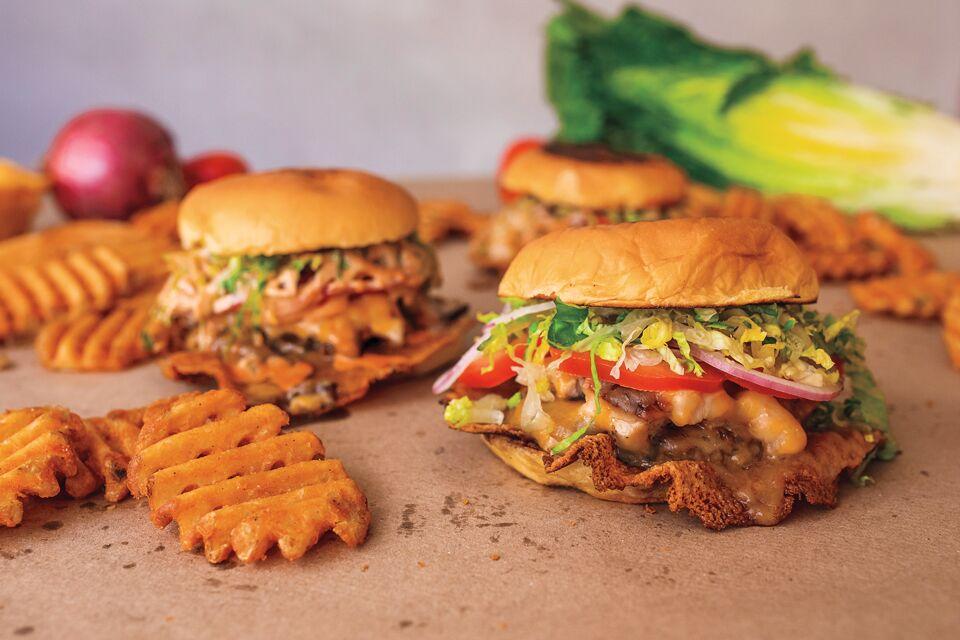 Ben Koenig was busy getting his global fast-
casual eatery back up and going after the COVID-19 shutdown when the phone rang. Senator Bill Dodd's press secretary was calling with news: Heritage Eats had received Napa County's Small Business of the Year award. "I was glad I took the call," Koenig says.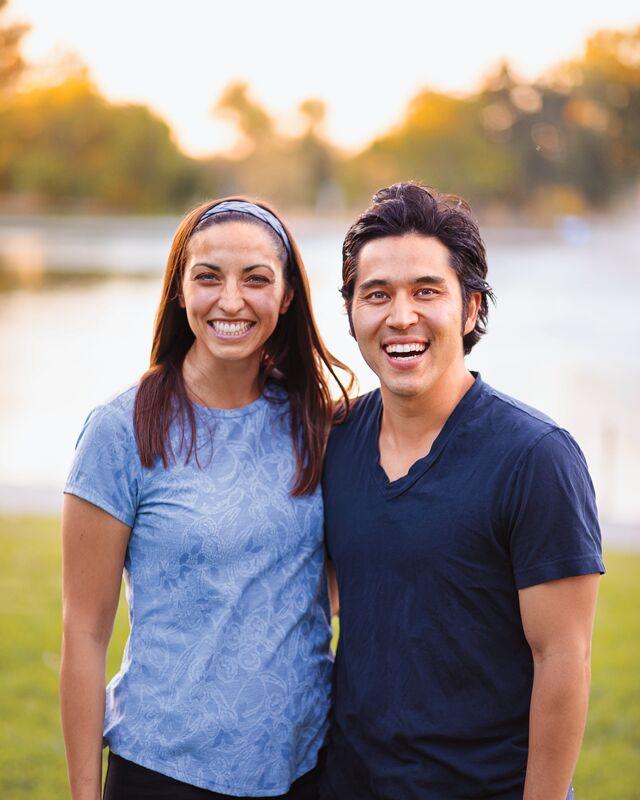 He and his wife, Ali, were visiting Carmel when the pandemic was just brewing and business was as usual. "Overnight, everything changed," says Koenig. "We had our life invested in this business that we've been building for five years." They were horrified at what might happen to their livelihood, between the business disruption and a baby on the way. They made hard decisions, like temporarily laying off most hourly workers, and knew something had to give for their business to survive.
Ben and Ali woke up the next morning and the lightbulb went off for both of them. "We should sell groceries," the Koenigs realized. "Over the five years we've been open, we've always taken a community-centric approach," Ben says, "and this was our opportunity to do more for our regular locals." He called his purveyors, promising COD payment for more products; by the end of the day, Heritage @ Home, their online marketplace, was up and running.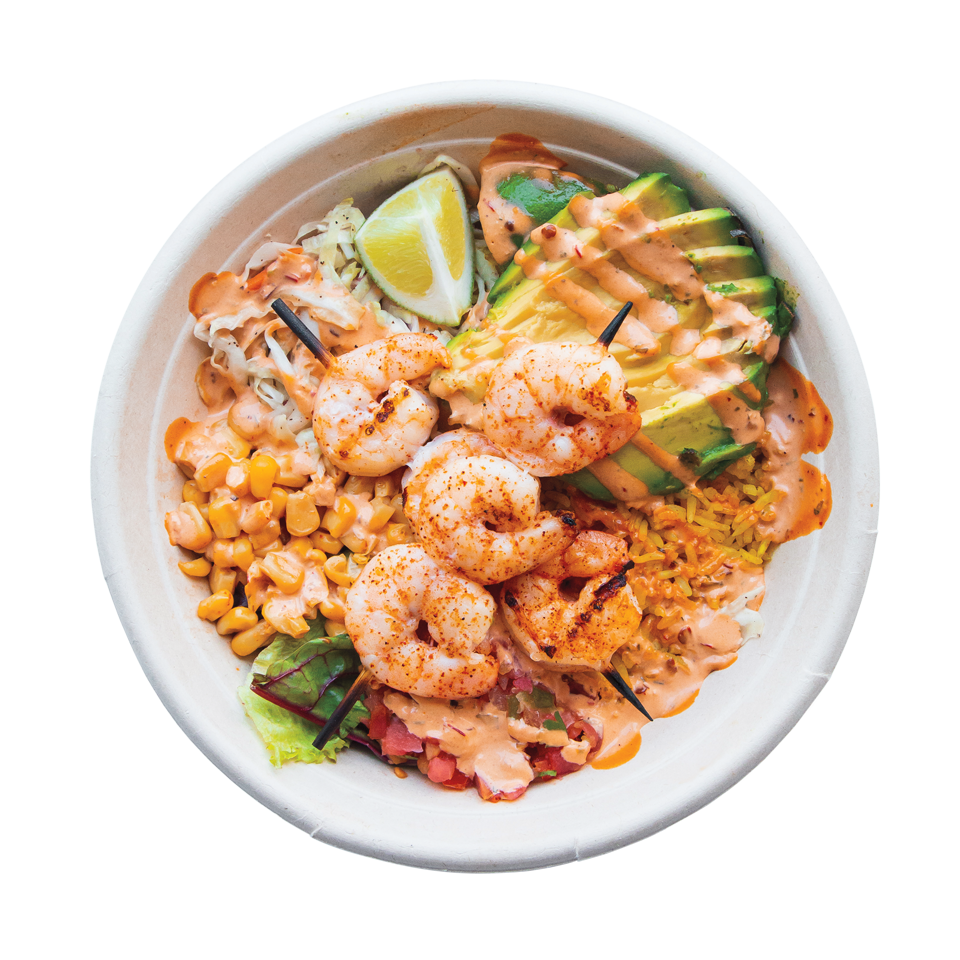 Through word of mouth, e-newsletters and social media, the grocery caught fire fast. With most grocery delivery services from Amazon and Whole Foods booked far in advance, Heritage @ Home became a much-valued local alternative.
The Heritage Eats dining menu is a mash-up of globally inspired sandwiches and bowls, each artfully crafted with quality and abundant ingredients. But for this pivot, the Koenigs needed to bulk up inventory so they could do same-day delivery while also crafting their cuisine. Quickly, they were seen as a resource for groceries, but shoppers would also order lunch or dinner from their menu. And likewise, people getting carryout from the restaurant would also throw groceries into their order. "It was a cool little complementary relationship," Ben says. The switch brought them enough business to bring back their staff. "That was the triumphant moment for us," Ali says, with a smile. They were back, fully staffed, within a week of pivoting the business.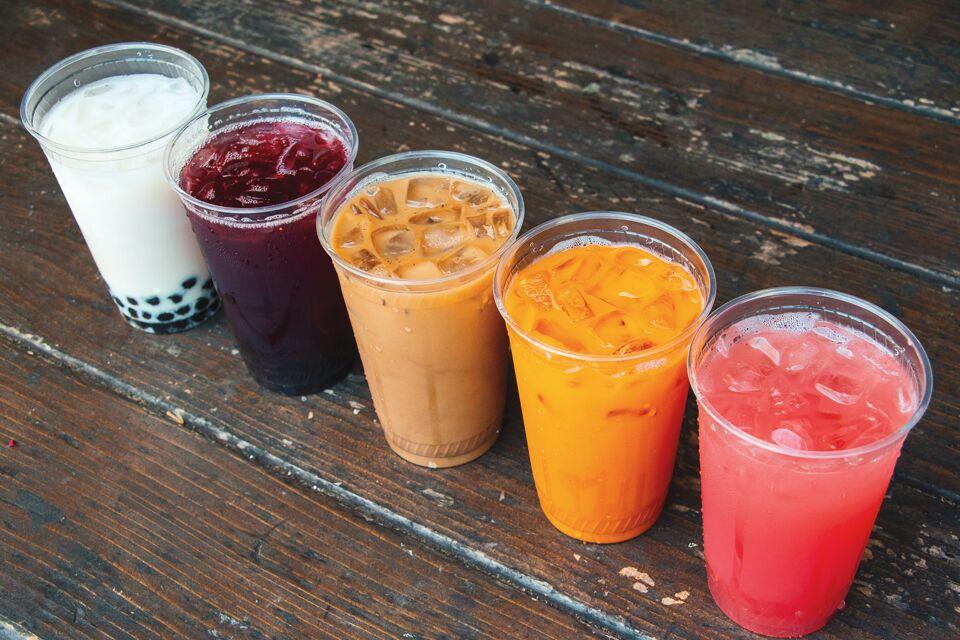 In the midst of it all, they realized that customers were looking to help out those most impacted by the crisis, including frontline workers. In response, the Koenigs listed a pay-it-forward option on the menu. Customers could generously order discounted meals to be donated to a variety of causes, including the local police department; hospital frontline workers; and the Napa branch of the Boys and Girls Clubs, which was serving 200 families a day. "We've donated over 2,000 pay-it-forward meals off the menu to date," Ben says. Senator Dodd certainly made a good choice for this well-deserved Small Business of the Year.