Chef Brett Young brings all-star experience to the hottest new spot on Hwy. 29: The Prisoner Wine Company's (TPWC) Tasting Lounge and Makery. Following stints at the Ritz-Carlton Millenia Singapore and Mix (an Alain Ducasse restaurant in Las Vegas), Young returns to Northern California to bring a culinary eye to an innovative new art and tasting concept.
"I was raised in Wine Country and worked in Napa Valley for over 10 years. I thought I'd seen all there was in winery hospitality and tasting experiences," he says. "But what we have here is something unique and unexpected."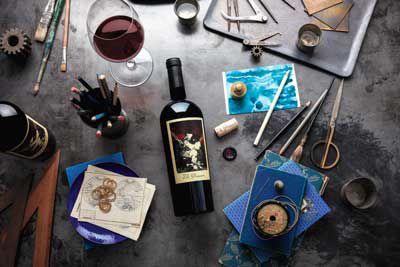 Formerly the wildly popular Franciscan Estate in St. Helena, TPWC's new home underwent a complete overhaul in early 2018 after it was purchased by Constellation Brands. "We are thrilledto finally provide loyal fans of The Prisoner Wine Company a home that brings the brand to life with immersive wine experiences," says property director Brigid Harris.
Created by winemaker Chrissy Wittmann and her team, TPWC wines are notable for their unusual blends of grapes. Incorporating fruit from over 100 grape growers across various wine regions, the wines (reds, whites, and everything in between) have irreverent names, such as the Prisoner, Blindfold, the Snitch, and Thorn.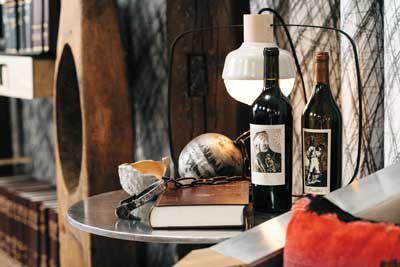 The new space emulates the brand's unconventional approach with a private tasting and studio area called The Makery. "This is a continuation of an existing series hosted in select cities across the country to celebrate Makers and their communities," says Harris. "The Makery at TPWC will provide visitors with a new wine, food, and craft experience."
There are four individual studios, each occupied by a "Maker" who will join the brand for a seasonal rotation. Through appointments, visitors are able to mingle with and observe the artists while they engage in the creative process.
"We are aiming for a fully immersive experience, and our menu and pairing options reflect that as well," says Young. "I foresee collaborations with culinary Makers—pairings and tastings that take visitors outside the kitchen and into the culinary garden and beyond." theprisonerwinecompany.com.