A recent study suggests I am the typical visitor to the Napa Valley: I live in California (San Francisco, to be specific); I am professional, well educated, and "mature;" I go there mainly for wines and wineries, food and friends; and I am a repeat visitor. But I am also typical in another way that the study doesn't mention. Despite regularly visiting a family home in the upper valley for 20 years, my only trips into the city of Napa consisted of ducking into the First Street outlets to buy flip-flops or grabbing carne al pastor at a taco truck on Soscol Avenue.
Then one February day too wet to struggle up Highway 29, I decided to have lunch at Angèle, a Napa restaurant that foodie friends had recommended. I followed the signs from the freeway to the "historic downtown" and ended up at the brick-clad Hatt Building. The restaurant is at the far end, overlooking a bend in the river. The French-blue shutters, the planter boxes stuffed with hydrangeas, and the remarkable mussels made me feel as far from San Francisco as St. Émilion.
It turns out I'm not the only one taking the Napa exit these days. The first trickle started when Copia opened in 2001. Food and wine lovers came, they contemplated, and they headed up to Yountville for dinner. Then word got out about the restaurants just across the bridge on Main Street: Cole's Chop House for prime steaks, intimate Celadon for global comfort food, Zuzu for tapas and sightings of real winemakers. With the opening of veggie-chic Ubuntu (a semifinalist for a 2008 James Beard Award for best new restaurant), the trickle has turned into a torrent.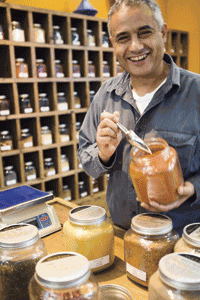 It's an apt metaphor for a town whose commercial life has been complicated over the years by its proximity to the Napa River's flooding banks. "Without the flood protection project, people wouldn't have been as interested in investing in this area," explains Cassandra Walker, economic development director for the city of Napa. "Developers are now confident they'll be protected from further flooding, so they're building right up to edge of the river trail or the flood control project."
Along with the new protections on the riverbank come "urban amenities," she says, and a prime example is the amphitheater-shaped Veterans Par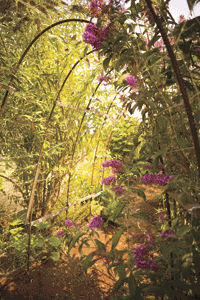 k, which opened last spring south of the First Street bridge. With terraced lawns separated by concrete risers, the park is built for open-air entertainment or just gazing at the water.
Across the river is the biggest project to open this fall, the Westin Verasa. The 160-room condo-hotel overlooking the Oxbow nature preserve offers the benefits of ownership with the convenience and luxury of a full-service resort. Property amenities include a concierge, bocce ball court, and room service from La Toque—chef Ken Frank's acclaimed Rutherford restaurant, which he's relocated to the Westin. A short walk from Verasa, two other up-valley icons have opened spin-offs at Oxbow Public Market: the heavenly Model Bakery, and Taylor's Automatic Refresher, the mock drive-in famous for its ahi burgers.
Inside the market, which opened in 2007, you're definitely not in St. Helena anymore. Tasting possibilities include oolongs at Tillerman Tea, Rwanda Muramba beans at Ritual Coffee Roasters, and chocolate-orange ice cream at Three Twins organic creamery. At Whole Spice Company, jars line the wall with ingredients you won't find at the grocery store: granulated honey, pulverized grapefruit peel, vindaloo curry powder. As owner Shuli Madmone scoops little mounds for sniffing, he leans in to talk recipes. What to do with za'atar? Sprinkle this mix of thyme, sesame seeds, and salt on lebneh (thick Middle Eastern yogurt) and drizzle with olive oil. That oil can be found at the Olive Press stand—it's local, it's fresh, and you can sample it before buying. Other action takes place at Oxbow Wine Merchant & Wine Bar and Oxbow Cheese Merchant, where nibbling and sipping at the circular bar have become popular after-work activities.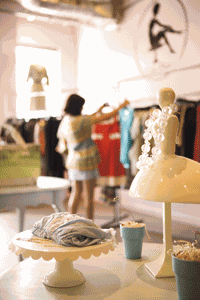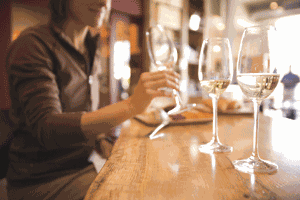 Sipping doesn't begin to describe what's going on next door at Copia. A new wine bar offers 500 wines by the glass from all 50 states. "It's the largest wine-tasting room on the West Coast," says CEO Garry McGuire. The room opens onto the Edible Gardens, where you can wander around the squash and herb beds, then eat the harvest at Julia's Kitchen. "The gardens provide 90 percent of the produce served at the restaurant," McGuire beams.
Back across the First Street bridge, downtown offers a bevy of new wine-tasting and shopping opportunities. At the recently relocated Back Room Wines you can cool your heels with a refreshing Herb Lamb Vineyards Sauvignon Blanc. At Cake Plate, you can browse fashions by Velvet, Milly, and Alice + Olivia. Boutique owner Lindsay Kroll uses vintage cake stands to display jewelry, small handbags, even T-shirts cool enough to wear at Ubuntu's yoga classes, just up the block. The yoga studio-cum-restaurant offers a full slate of hatha and vinyasa classes, but in my opinion, the carta da musica (cracker bread) with ceci (chickpea) puree and rocket, and the cheesecake in a jar, are the fastest ways to find your bliss.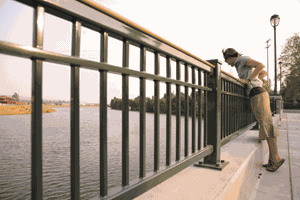 Outside, murals that paint the town's history anchor what's new in Napa to what's old, as does the timeless jazz skipping out the window of Silo's, the new club and wine bar in the historic Napa Mill complex, where international cabaret star Wesla Whitfield and her husband, pianist Mike Greensill, perform each weekend.
That easy flow between past and present, like a gentle bend in the Napa River, is rapidly turning Napa into one of Wine Country's most intriguing must-see destinations.