OENOPHILES, rejoice! Stewart Cellars has released a never-been-done Napa Valley wine collection. The Nomad Collection is the first of its kind to feature single-vineyard Cabernet Sauvignons from all six of grower Andy Beckstoffer's illustrious Napa Valley heritage vineyards: To Kalon, Dr. Crane, Bourn, Georges III, Las Piedras, and Missouri Hopper.
Growers are often the unsung heroes of the wine industry. If there's one name that has challenged the status quo, it's Beckstoffer. All six of his heritage vineyards—among the oldest in Napa Valley—were planted in the 1800s and produce some of the most sought-after, highest-quality, and expensive grapes around. The fruits of these vineyards consistently garner top scores from the fiercest wine critics.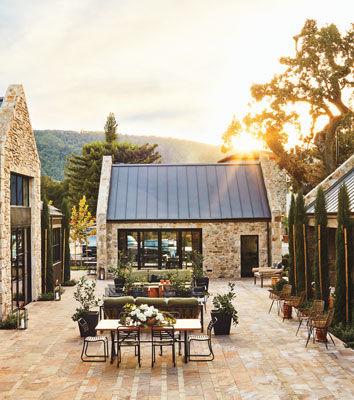 "These vineyards have been proven over the years to have great terroir," says Beckstoffer. "You can't just look at the soil and the climate and the sun and the wind and say, 'This is going to be a great vineyard.' You need to test it over a long period of time."
The Stewart family has worked with Beckstoffer's Las Piedras vineyard since 2005, but the first harvest of all six occurred in 2016. Released last year, the wines made their mark straight out of the gate as noted wine critic Robert Parker awarded every single one a score between 92 and 95 points.
But while each Nomad wine can stand on its own, the intention is for them to be tasted side by side.
"It's a true terroir tasting," says Stewart Cellars winemaker Blair Guthrie, explaining that each wine in the lineup is distinctly different due to diversity in the vineyard terroir. "It's one grower with the same mentality of growing these high-end vineyards and one winemaker doing it under one roof. The only difference is the dirt and climate."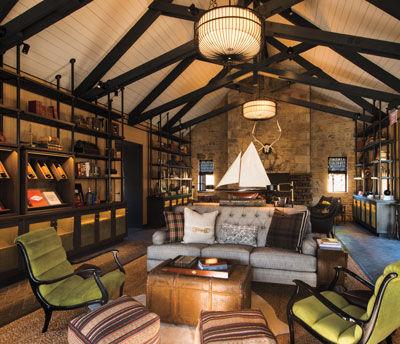 Ideal for wine geeks, collectors, and Cabernet enthusiasts, the Stewart Cellars–designed Nomad Experience is a unique opportunity to discover these wines over the course of two days. It takes participants on the road from Carneros to St. Helena, making stops at all of the vineyards so visitors can actually see and feel the differences in the terroirs, from the gravelly soils of Las Piedras to the moonlike dust of Bourn.
Then, back in Yountville at Stewart Cellars, the Nomad Collection tasting brings it all together. The experience results in a total understanding of how each wine developed its individuality.
Luxury accommodations in an apartment above the tasting room are included in the Nomad Experience package, and any wine purchase is deducted from the $5,000 (for two) price tag.