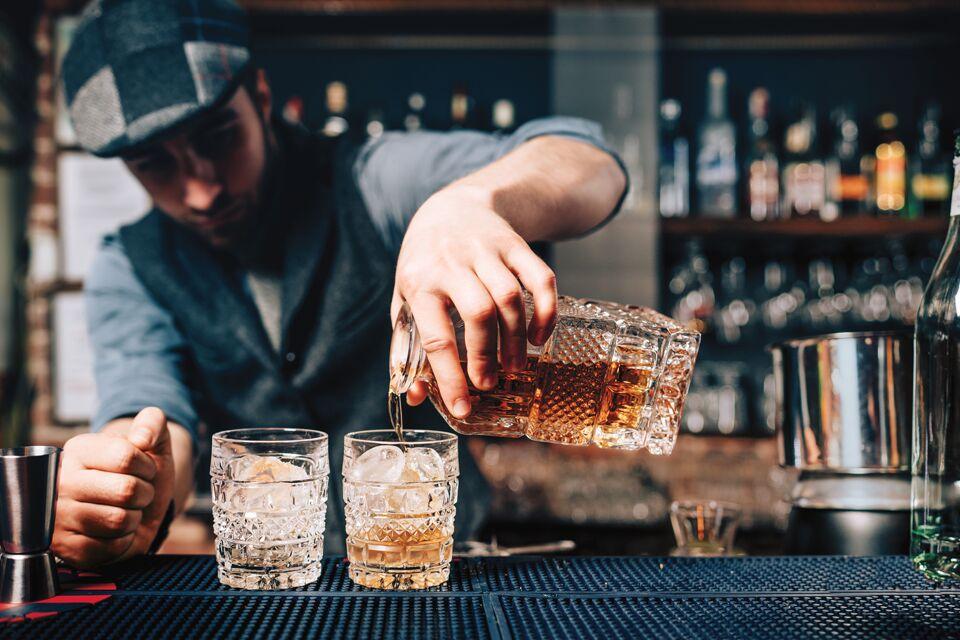 Home to endless acres of rolling vineyards and more than 425 wineries, Sonoma County is known for its 
top-notch vintages. But something else is taking root among the grapevines: 
family-owned craft 
distilleries that draw upon the finest local ingredients to create their artisanal spirits. And with options ranging from absinthe to whiskey, you can spend an entire weekend sipping while never touching 
a drop of vino.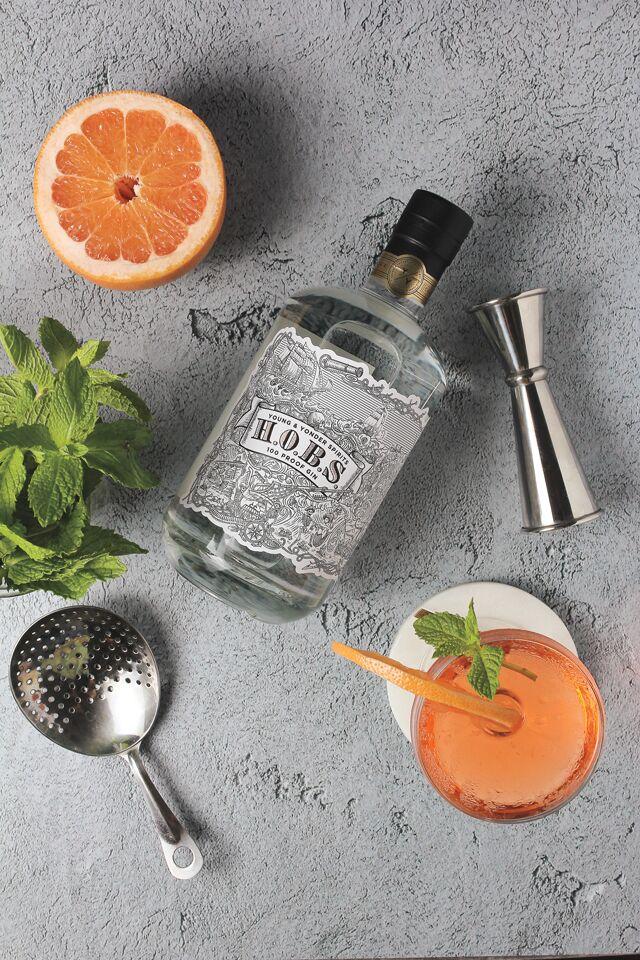 BUZZING HEALDSBURG
The meeting point of three famous wine valleys, Healdsburg also lays claim to several craft distilleries. One such spot is Young and Yonder Spirits, serving vodka, gin, whiskey, absinthe, amaro, and more. The sleek tasting room uses a digital QR code menu to keep up with its robust selection of ever-
changing cocktails. The distillery also features a tasting flight, with your choice of four spirits.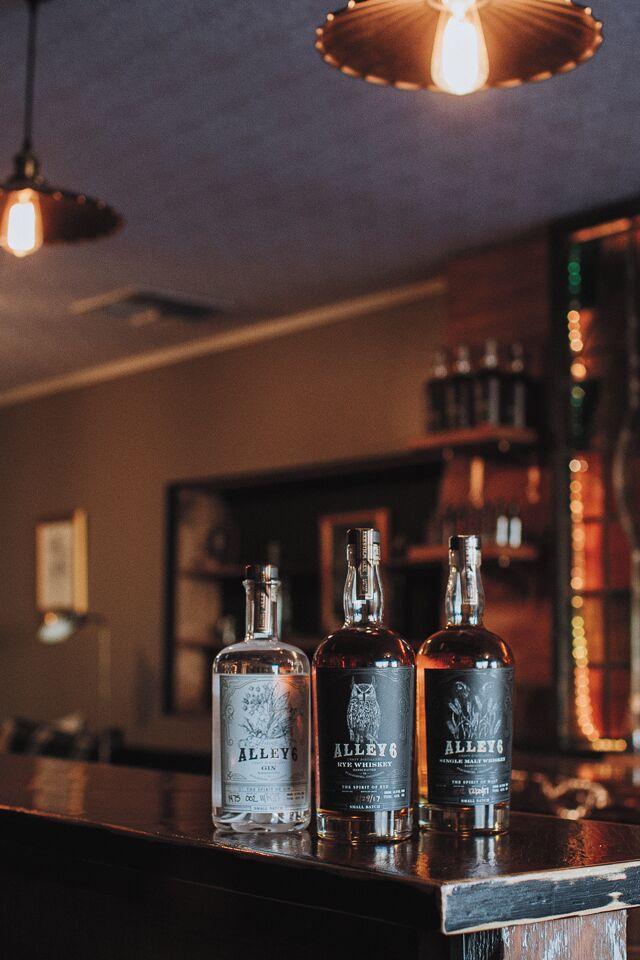 The flagship spirit at nearby Alley 6 Craft Distillery is a rye whiskey that home-brew hobbyists Krystle and Jason Jorgensen created by chance, but don't miss the spiced peach liqueur, grape-based Harvest
gin, and canned old-fashioned made with the distillery's candy cap mushroom bitters. The Booze and Bonbons tasting pairs spirits with artisan treats from Sonoma County's Fleur Sauvage Chocolates.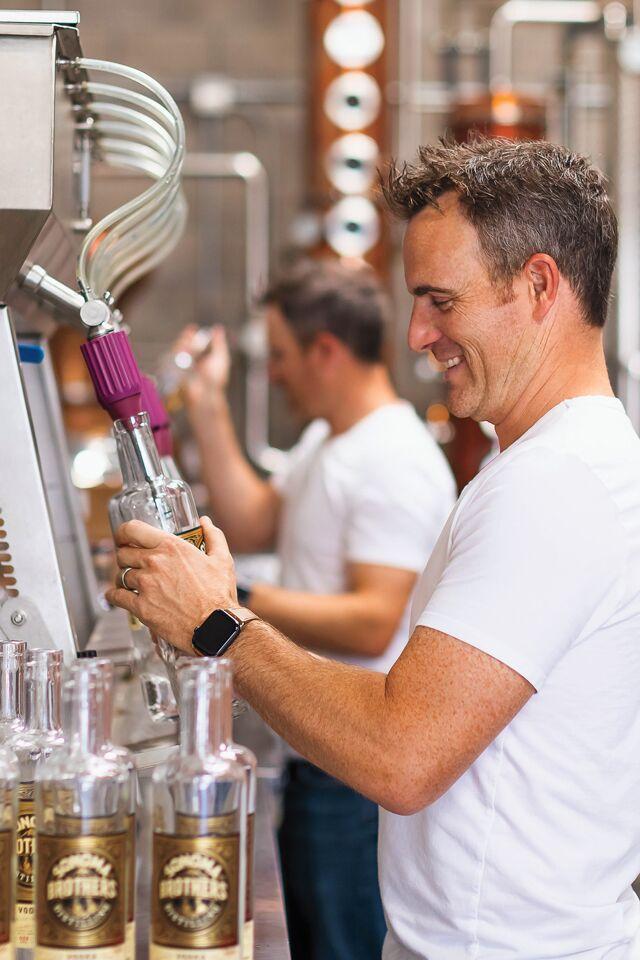 Owned by twin brothers in nearby Windsor, Sonoma
 Brothers Distilling's name tells only part of the story. Both siblings are also full-time first responders: Chris Matthies is a firefighter and Brandon Matthies is a 
police officer. Committed to utilizing local ingredients, the brothers craft their brandy with pinot grapes from Santa Rosa's Paradise Ridge Winery, and the 
apple brandy is made with organic Sonoma County Gravenstein apples.
In-between tastes: Healdsburg's lively
plaza is lined with high-end boutiques and restaurants like the splurge-
worthy SingleThread, the first Sonoma
County restaurant to receive three Michelin stars. The 
garden at Michelin-starred eatery Barndiva is a perfect spot for a date night; newcomer the Matheson boasts a rooftop cocktail lounge.
When it comes to a luxe stay, Healdsburg Inn on the Plaza has a location that's tough to beat, but the swanky Montage Healdsburg is one of the few places you can try Spring gin, created by local distiller and Sipsong Spirits founder Tara Jasper.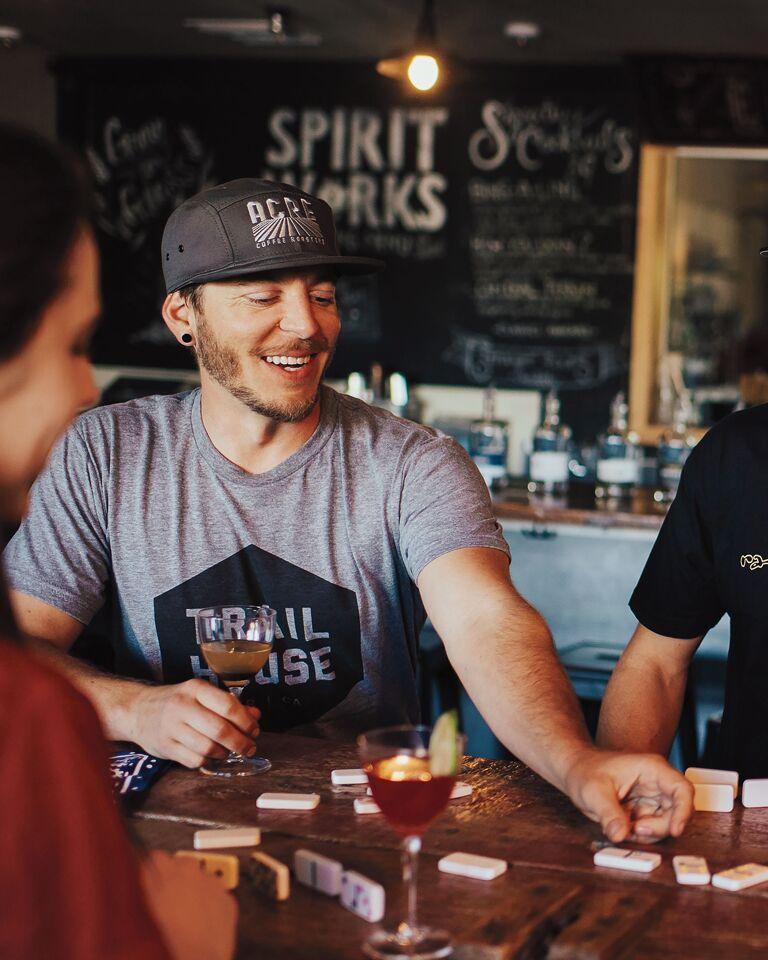 IN AND AROUND SONOMA
Across from Sonoma Plaza, the Prohibition Spirits tasting room boasts some 40 products, but its signature Limoncello
di Sonoma helped launch the business 13 years ago. Other
 standouts include a smoked chocolate brandy liqueur, six 
varieties of gin, and the Screaming Viking, a Scandinavian-style 
unsweetened schnapps.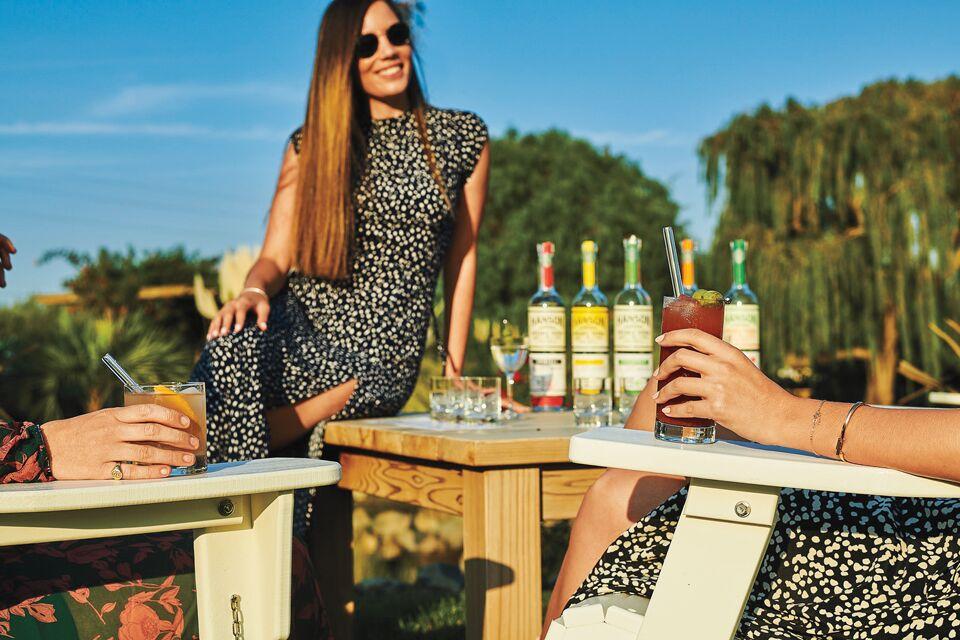 Owned and operated by four siblings and their parents, 
Hanson of Sonoma Distillery creates organic vodka from grapes and infuses it with ingredients like ginger, habanero, 
grapefruit, and Meyer lemon. Along with neat pours and craft cocktails, tasting options include a martini and caviar pairing, and a chocolate truffle matchup.
In-between tastes: Explore the gardens at Cornerstone Sonoma, 
then have a seat at Folktable and prepare to be wowed by dishes highlighting ingredients from the property's organic farms. Created by chef Casey Thompson, a Top Chef finalist, the seasonal menu might include fried chicken goujons, crudites with farm goddess dip, and Farmer Landy's BLT.
Sleep late at MacArthur Place Hotel and Spa, then wake up with locally owned Uppercase Tea, served at the hotel's restaurant, Layla. If deep relaxation is on the wish list, soak in the mineral hot springs at the Fairmont Sonoma Mission Inn and Spa.
MIXING IT UP ELSEWHERE IN SONOMA COUNTY
Located in the Barlow, a former apple-processing plant in 
Sebastopol, Spirit Works Distillery—run by a mostly female distilling team—produces vodka, whiskey, and gin, including a sloe gin made from a family recipe. A massive window in the tasting room allows you to peek into the working distillery while sipping a flight of six spirits or two spirits paired with a custom cocktail.
Barber Lee Spirits got its start after self-taught husband-and-wife winemakers Lorraine and Michael Barber created a single malt rye whiskey that sold out in weeks. Now, along with partner Aaron Lee, the pair craft spirits including heirloom corn bourbon, apple brandy, moonshine, and more in a brick warehouse in downtown Petaluma. (The wine tasting room for the duo's Barber Cellars is next door.)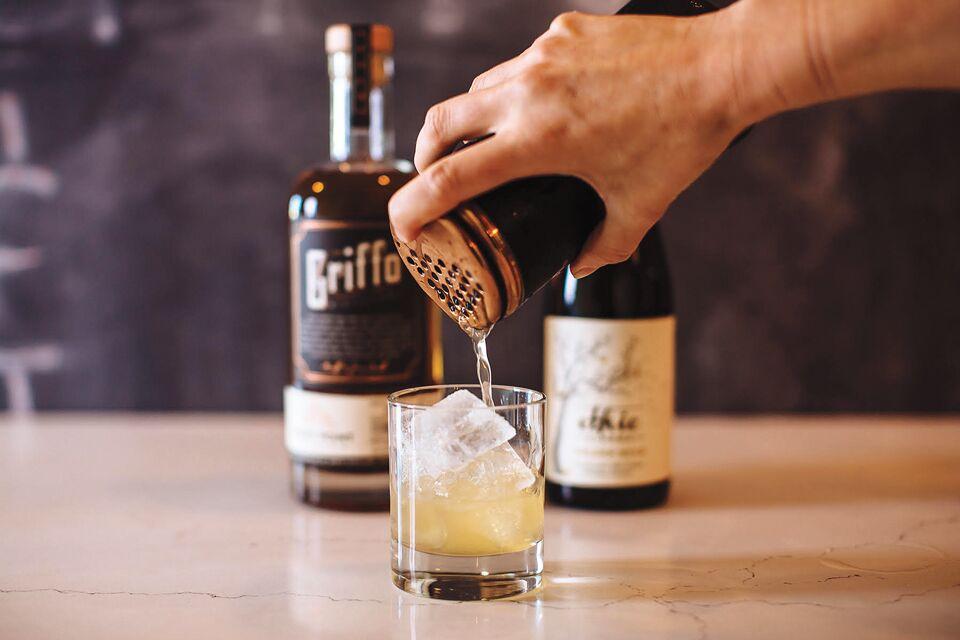 Distilleries aren't typically thought of as romantic, but it's easy to get cozy in Griffo Distillery's new Barrel Room in Petaluma. Along with a growing list of spirits, there are more than a dozen
 craft cocktails (and mocktails) on the menu. Food service 
provided by Stockhome Restaurant, along with canned Sonoma 
County wine and beer from Hen House Brewing Company, 
covers just about every desire.
In-between tastes: Order chef Steve Litke's iconic dish, Rabbit Rabbit Rabbit, at Farmhouse Inn; it's been on the menu at the restaurant in Forestville for more than two decades. Or head to Santa Rosa for a walk down memory lane, compliments of the recent nostalgic redo at the mid-century Flamingo Resort. Also in Santa Rosa is John Ash and Co., located next to Vintners 
Resort. Take a seat on the patio and enjoy Hog Island oysters and sustainably farmed Rocky chicken from 
Petaluma. Surrounded by vineyards and twinkling white lights, it's a perfect spot to end a spirited day in Sonoma County.