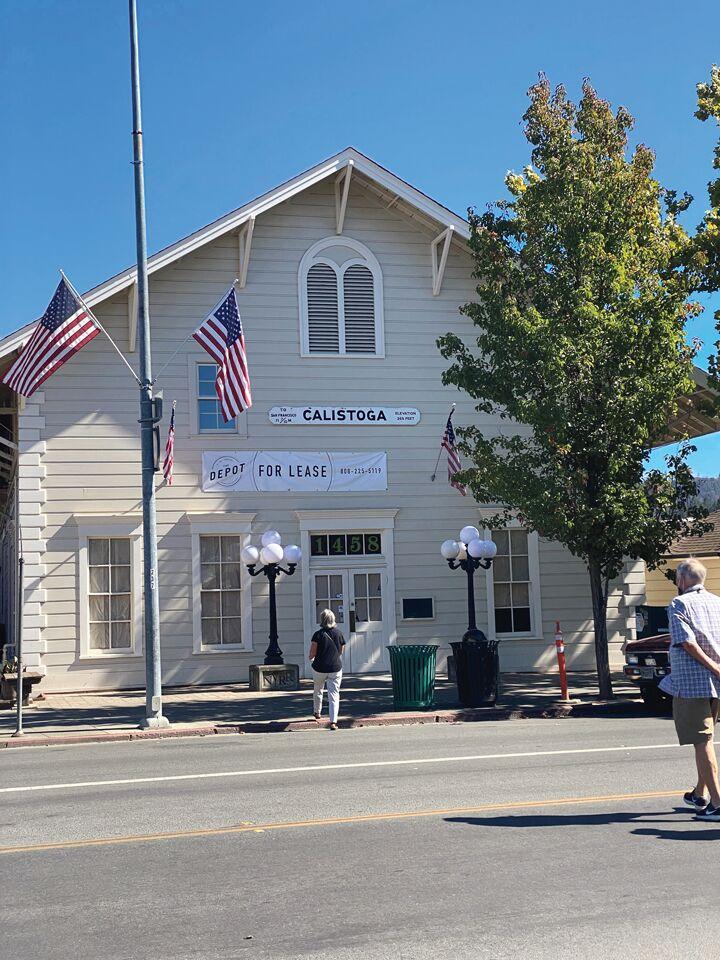 Vintner Jean-Charles Boisset is expanding his Wine Country empire into new territory this winter with the Depot, a provisions store, brewery, and spirits tasting room in Calistoga's historic train depot. The 1868 depot was built by Calistoga founder and 
pioneer Sam Brannan and served as the final stop on the Napa Valley train that brought Bay Area tourists to what was lauded as the Saratoga Springs of the West.
Boisset—who owns a collection of businesses in Napa, Yountville, Oakville, and 
St. Helena, in addition to several in Sonoma County and overseas—has been searching for a place in Calistoga to leave his mark for a decade. On a tour of the depot building, which has sat vacant the past couple of years, he knew instantly that he'd found it.
"We want to be in every significant town in the history of Napa Valley. We think that's what it's all about, telling the story, the history," says Boisset.
"Every town for us is different," he adds. "In Calistoga, I want to wear a T-shirt 
and jeans, have a pizza and glass of wine, and think about what it's like to be Sam Brannan, to live in the 19th century, and to know what it's like when time stops in 
a great American city."
So, don't expect the Depot to don the signature Boisset Baccarat crystal, red velvet, or leopard print found at the JCB Tasting Salon in Yountville or Raymond Vineyards in St. Helena. Instead, it will be an homage to Calistoga, Napa Valley's most mellow, laid-back town, which has maintained a humble, vintage feel despite the luxury resorts that have popped up around it. Boisset plans to stay true to the history of the building, invoking the Gold Rush era and the old-timey American West.
"Our vision was to create the village gathering place of Calistoga," he says.
Opening this winter, the provisions store and patio will have similar offerings to those at Boisset's two Oakville Grocery locations. Visitors will find sandwiches and pizzas, an assortment of beverages (from coffee and tea to wine and kombucha), and pantry items like olive oils and tapenade. Next spring, the brewery and spirits components will launch, in addition to six antique railcars next door that are being restored to their heyday.
Each railcar will be occupied by a different retailer, including Calistoga's own Earth and Sky Chocolates. Boisset is even envisioning a train ticket–inspired experience that's an all-access pass to everything the Depot has to offer.
"We're going to be like the Willy Wonka of Calistoga and the West," he says.