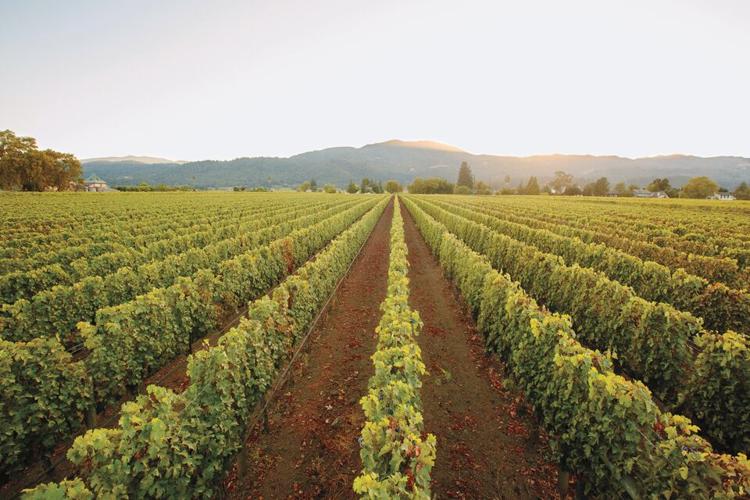 With 16 nested American Viticultural Areas, or AVAs, Napa Valley is brimming with lush and verdant vineyards across a 30-by-5-mile expanse. But it's the wines of the distinctive Rutherford region, in the middle of the valley, that have long been credited with establishing Napa as a world-class wine region.
It started in 1871 when William C. Watson, the son-in-law of George C. Yount (founder of Yountville), bought a 78-acre farm he dubbed Inglenook and planted grapes. In 1879, Gustave Niebaum, a wealthy fur trader, purchased the property and commissioned the design of the iconic stone winery. The longest-standing winery in Rutherford, Inglenook now has nearly 4,500 acres planted to vines.
At the turn of the century, the distinctive "Rutherford dust"—a term later coined by legendary Beaulieu Vineyard winemaker André Tchelistcheff—took on a mystique. It referred to a somewhat elusive connection between the wine produced there and the red loamy soils, the unique microclimate, and the cocoa-dusty essence in the wine. In 1900, Beaulieu Vineyard began making some of the area's finest and highest-quality wines, further adding to the allure of Rutherford.
But it wasn't until 1994 that the Rutherford Dust Society (RDS), an organization of growers and vintners, came to life. Its goal is to promote first-class standards for the land and wineries while also serving as a marketing arm. In more recent years, the RDS has been charged with encouraging landowners to be good stewards of the land for generations to come. "We've always asked ourselves what can we do that the wineries can't do or are challenged to do by themselves," says Steve Tonella, president of the RDS.
To that end, the Rutherford AVA recently became the first region with 100 percent participation of landholding members in the Napa Green program. This initiative is the most comprehensive, soil-to-bottle sustainability certification in the state.
"We need to protect Rutherford land now and for the future," said Lauren Leeds Pesch, vice president 
of RDS's board of directors and a leader of the Napa Green effort. "The Napa Green program gave us an 
opportunity to take sustainability to the next level 
for our AVA, and our members have stepped up to 
that challenge."
This isn't the first sustainable initiative taken by the AVA. Nearly 20 years ago, the RDS set out to restore a 4.5-mile stretch along the Napa River with 28 landowners who collectively converted 18 acres of prime vineyard land into a conservation area. This included new floodplain benches and secondary channels, instream structures to enhance spawning and rearing habitat, berm setbacks, native species revegetation, and invasive plant removal. Completed in 2015, this paved the way for the adoption of Napa Green.
"Napa Green has allowed us to build upon the private/public partnership first created by the river restoration project," says Tom Gamble, a Rutherford winemaker, vintner, and third-generation farmer who helped found the program in the early 2000s. "My first love is for the land ... investing in the sustainability of the soils of Napa County is something my family has done for more than 100 years."
Here, Napa Sonoma speaks with four RDS members to see what drives them to keep such high standards in winemaking and sustainability—and see how they have adapted to the challenges presented by COVID-19.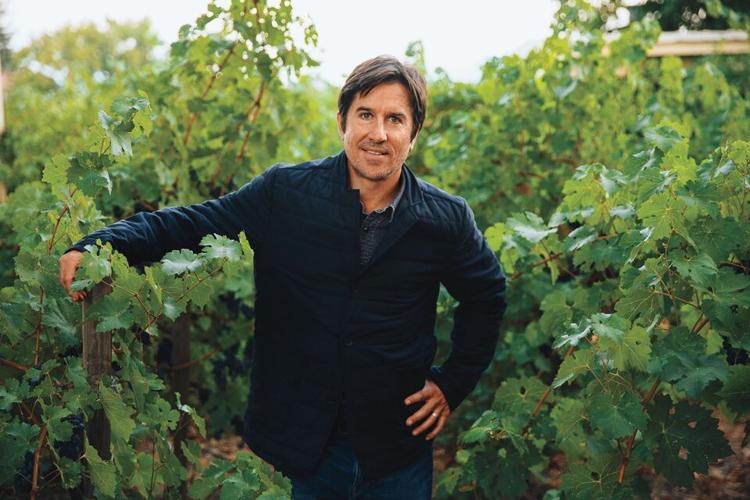 Steve Tonella
President and proprietor, S.R. Tonella Cellars
In 1906, Steve Tonella's great-uncle Joseph Ponti arrived in Rutherford and worked at Beaulieu Vineyard for 43 years. He eventually purchased land there and passed it down to Steve's grandfather and father. Tonella was the first to produce finished wine rather than simply growing the fruit.
"Rutherford is an appellation within the appellation, which has a diversity of soils, exposure, and orientation that is as complex as Napa Valley gets," says Tonella. The later ripening and slow maturation of the grapes add finesse and complexity to the wines, which, Tonella says, contribute to the term Rutherford dust.
"With the alluvial soils so well drained, the vines are stressed to produce a smaller berry size," he says; this results in natural extraction of fine tannins and complex flavors. "We hand-curate our vines to achieve best results," says Tonella, whose work as RDS president has helped bring a new level of sustainability to the region. "It comes down to terroir," he adds. "Great wines from Rutherford give pause while drinking, as they engage all the senses."
To stay connected to his club members during the shutdown, Tonella launched private virtual tastings for small groups, offering new releases or vintage wines. He's also led or partnered with other winemakers in private tastings with international guests and plans to continue virtual tastings even as social distancing guidance eases.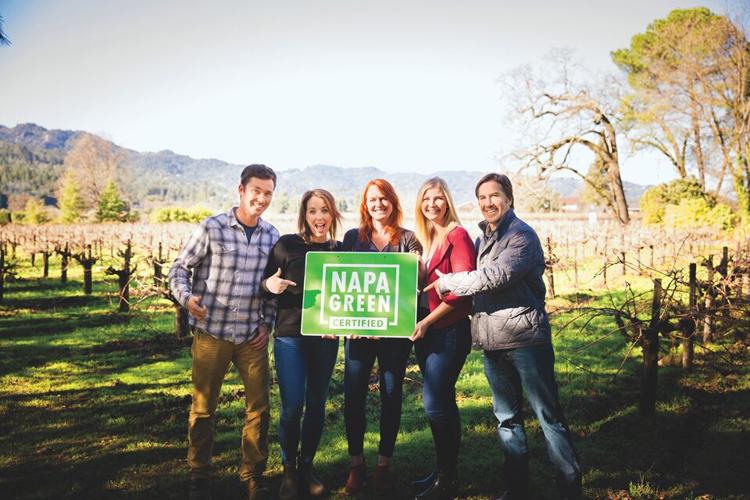 Lauren Leeds Pesch
Partner, Leeds and Pesch Vineyard 

Consulting, Chavez And Leeds Family Vineyard
Fourth-generation grape grower Lauren Leeds Pesch holds her family property to a high bar. "My family has always farmed organically and without irrigation," she says. Along with her father, Frank Leeds, she runs a consulting business, assisting property owners in the care of their land. "My father has always been an advocate for organic farming and has one of the first vineyards to be certified organic with California Certified Organic Farmers," she says.
When the decision was made to get all RDS members on board for Napa Green certification, Leeds Pesch helped to launch a Napa Green Task Force. The team met monthly with Napa Green director Anna Brittain and the Napa 
Valley Vintners to coordinate outreach to members; the effort has paid off with full member participation.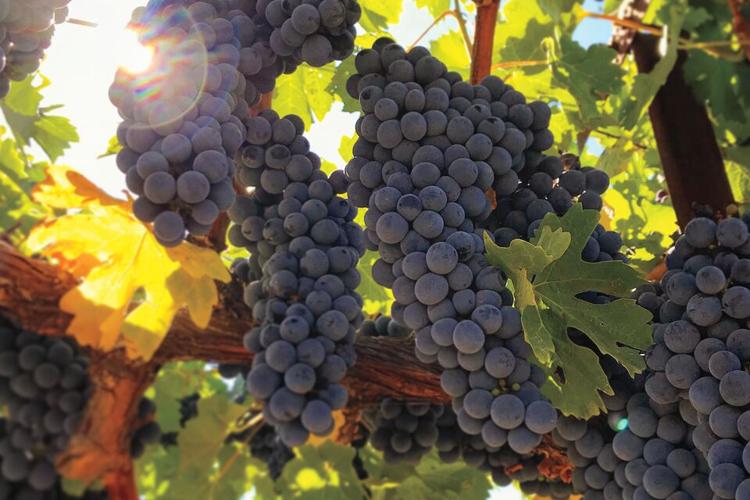 "We are fortunate to work with members who are proud to be a part of this historic AVA and are motivated to come together to make it a more sustainable, livable, and pleasant place to work and live," Leeds Pesch says.
Leeds Pesch reports that the work in their vineyards has continued uninterrupted during the shelter-in-place, with crew members staying six feet apart while they work.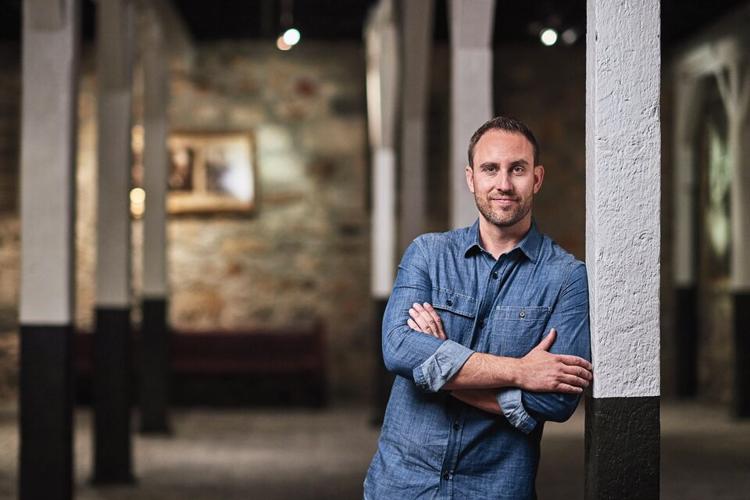 Trevor Durling
General Manager and Chief Winemaker, Beaulieu Vineyard
Trevor Durling is just the fifth winemaker in Beaulieu Vineyard's 120-year history. Founded by Georges de Latour and his wife Fernande, BV has a storied past under the leadership of André Tchelistcheff, often considered one of the most influential winemakers in Napa Valley. He was guided by the philosophy of innovation and terroir expression that defines BV's wines to this day.
Durling is committed to upholding BV's reputation as one of Rutherford's finest wineries. As chief winemaker and general manager, he is involved in all aspects of the process.
"We're fortunate because our estate vineyards are nestled in the heart of this region, sitting directly on top of the well-draining, alluvial soils of the western Rutherford bench," Durling says.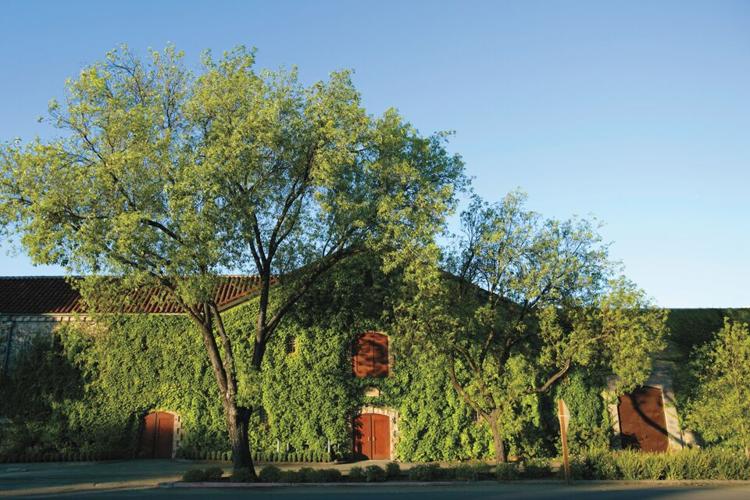 This type of loam soil is particular to the Rutherford area and contributes to the cocoa powder-like texture and associated flavor profile of the wines. But while 
most argue that soil type has the greatest impact on the vines, Durling says that sunlight also contributes to 
the top-quality fruit and flavor. "We have great sun 
exposure here, being outside of the fog layer."
It also stays cool enough to maintain proper acidity in the grapes. "All these factors support development of the grape phenolics and tannins, making it the best area for cabernet sauvignon growing in all of Napa Valley," he says.
Durling has been making wine in Rutherford for the better part of a decade and is proud to uphold organic standards in his work. He's also a keen supporter of the Napa Green initiative.
Winemaking at Beaulieu has continued in the vineyard with a limited crew and extra safety precautions for workers. With the visitor center closed, the staff has pivoted to online sales. Weekly virtual tastings also take place Tuesdays at 4 p.m. on Instagram Live.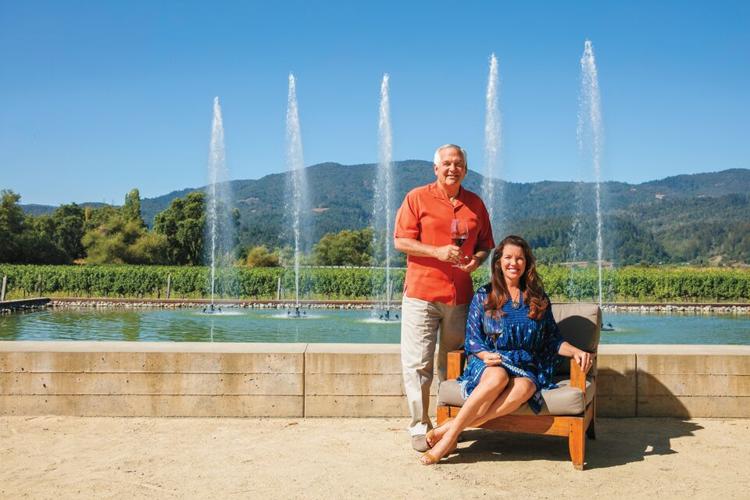 Michelle Baggett
Owner, Alpha Omega Winery
Michelle and Robin Baggett opened Alpha Omega in 2006 and oriented their well-appointed tasting room and winery along a highly visible stretch of Highway 29.
Robin had been growing grapes since 1988 in San Luis Obispo but had his sights set on Rutherford, where he wanted to grow top-quality grapes in a sustainable manner. Today, the 11-acre Rutherford property is planted primarily to sauvignon blanc, which goes into the estate Sauvignon Blanc 1155, named for the winery's address.
While newer to the area, Michelle immediately became involved in the RDS as a board member, and the winery attained Napa Green status in early 2017. They worked tirelessly to adhere to the requirements to become certified, calculating water per gallon of wine produced and closely evaluating their recycling, green waste, and composting quantities.
"We continue to challenge ourselves to be better," says Michelle. "We are always looking for new ways to protect the earth for future generations by adhering to sustainable practices."
Michelle is convinced that 100 percent participation in the Napa Green program has made an enormous difference in their region. "As a designated AVA, we are trying to be a leader in our community," she says. "We hope that other AVAs will follow in our footsteps of becoming Napa Green."
While the winery has remained open for pickup, Alpha Omega also introduced virtual tastings set on their rear crush pad with a beautiful vineyard backdrop. Dubbed "Live at 5," the series is live on Instagram and Facebook each Wednesday at 5 p.m. Private and corporate virtual tastings are also offered by appointment.