In Napa Valley, cabernet is king, with chardonnay, sauvignon blanc, and merlot making up the rest of the royal family. In Sonoma County, it's chardonnay and pinot noir—with a bit of zinfandel and cab mixed in—that reign supreme.
But that wasn't always true. In the pre-Prohibition days of Wine Country, pioneers planted a lot of different grapes, which slowly disappeared from production as the popularity and demand for today's stars rose.
Old-school varieties like chenin blanc and gewürztraminer are now kept alive by a handful of passionate growers and winemakers who believe that Napa and Sonoma can and should be more diverse. So, if your palate is craving something different, look to these extraordinary wineries to take you off the beaten vine.
Napa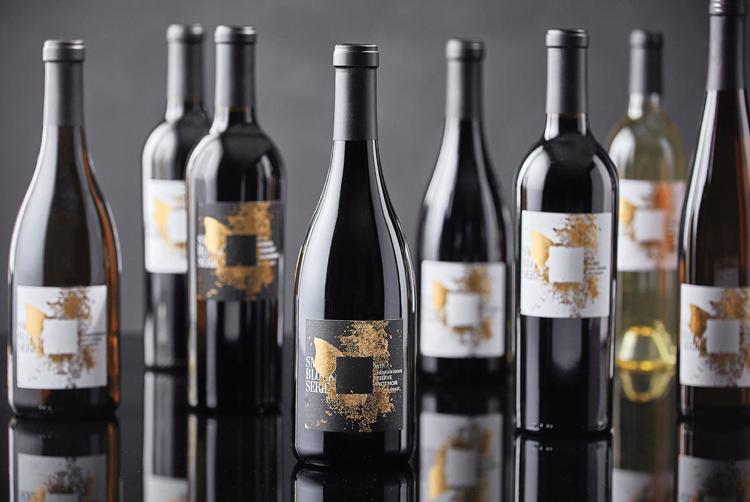 The Hess Collection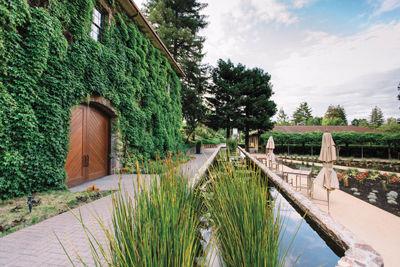 While the Hess Collection's signature sip is probably its Mount Veeder cabernet sauvignon, the Small Block Series—which launched in 2003—is perhaps Napa Valley's most diverse exploration of lesser-known varietals. The 15 limited-production, winery-exclusive bottlings are sourced from Hess's own Napa Valley vineyards, in addition to sites throughout Wine Country, allowing for the best possible expression of each grape.
Visitors will find rare bottlings of orange muscat, albariño, grüner veltliner, and a petite sirah rosé, among other varietals. "Napa is slowly losing its diversity as cabernet sauvignon continues to skyrocket in price. These wines offer a refreshing thought on the many different microclimates in Napa Valley," says Hess's director of winemaking, Dave Guffy, who has been with the winery for 20 years.
"In the art of winemaking," he adds, "it's nice to work with many different colors, and to explore the diverse world of grape-growing and winemaking."
Mark Herold Wines
Vintner Mark Herold is best known for his bold cabernets, so his foray into Spanish varietals such as albariño, tempranillo, grenache blanc, and graciano was not exactly planned. After selling his former wine brand, Merus, he signed a noncompete agreement that temporarily prevented him from producing Bordeaux-​​style wines, including cab. "The idea of taking a break never occurred to me," Herold says. "I saw it as an oppor-tunity to spotlight varietals that, at the time, weren't getting much street cred, and to create high-quality, nontraditional blends at an approachable price point."
Today, he's making cabernet again under his Herold label but continues to fight for the underdogs with unique wines and blends in his other brands, Flux, Acha, and Collide—all available at the Mark Herold Wines tasting room in Napa's Oxbow district. Herold sources most of these grapes not from Napa but from Lodi, Mendocino, and Lake County, where one grower even agreed to plant a tempranillo budwood that Herold had brought back from Spain.
The Prisoner Wine Company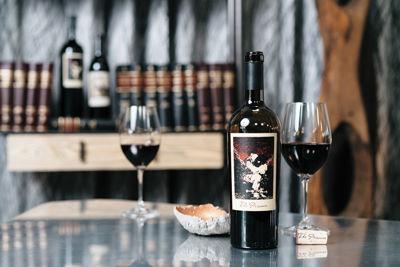 Doing things differently is one of the key principles on which the Prisoner Wine Company was founded, so it's no surprise that the St. Helena–based winemaking team is playing with a slew of oft-sidelined grape varieties, from zinfandel, petite sirah, and charbono to viognier, chenin blanc, and roussanne. Partnering with numerous multigenerational farming families, Prisoner draws, incredibly, from more than 100 different vineyard sites spanning from Santa Barbara to Mendocino counties.
"Sourcing these lesser-known varieties for our wines has allowed us to cultivate a strong network of grower partners, with whom we otherwise might not work if it weren't for the more uncommon varieties they continue to nurture," says Chrissy Wittmann, Prisoner's director of winemaking. "I love being able to work with these different growers, many of whose vineyards have low tonnage but truly exceptional fruit."
Retro Cellars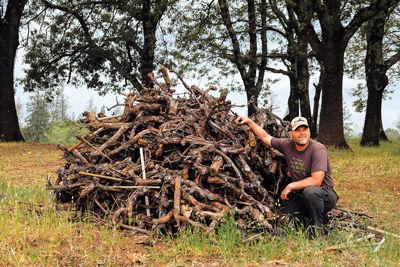 Retro Cellars proprietor Mike Dunn—son of Randy Dunn, a pioneer of Howell Mountain wine—has a day job making premium cabernet sauvignon for his family's winery, Dunn Vineyards. But Retro, which he started with his wife, Kara, represents a chance to mix things up. "Honestly, cabernet has become a bit boring in Napa, in my opinion," Dunn says. "It tends to be too ripe, rich, and sweet for my tastes—and too expensive."
It all started with three acres of old-vine petite sirah on Park-Muscatine, the 1890s Howell Mountain vineyard that Randy purchased in the early 1990s. (Today the property is called Muscatine Vineyard.) Dunn began buying that fruit for his new label in 2003, but the vines eventually succumbed to age and disease, and the blocks were replanted with—you guessed it—cabernet.
But Dunn didn't give up on making petite sirah. He took budwood from Muscatine, replanted it next to the Dunn Vineyards winery cave, and expanded the Retro Wines portfolio to include zinfandel, syrah, and a rosé of peloursin—known as the "mother of petite sirah."
Imagery Estate Winery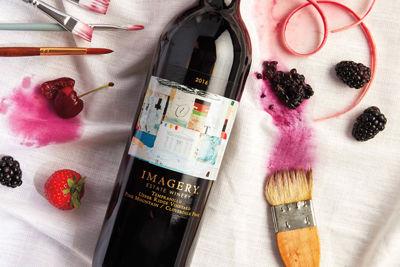 Imagery started as a passion project for founder Joe Benziger, of Benziger Family Winery in Glen Ellen, who had a thirst for experimentation. Most of its fruit comes from Upper Ridge Vineyard, located at the top of the Pine Mountain–Cloverdale Peak appellation, which was originally planted with cabernet sauvignon. When the cabernet struggled to fully ripen, Benziger sought the help of an expert to determine what else could grow there. Turns out, almost anything.
"He planted a little bit of it all," says Jamie Benziger, Joe's daughter and Imagery's winemaker, who lists 11 varieties: lagrein, tannat, teroldego, tempranillo, sangiovese, grenache, barbera, malbec, riesling, muscat, and sauvignon blanc. "There are over 60 varieties planted in Sonoma County; however, only six main grapes make up the majority of that. It is important that we offer these wines in Sonoma, because it sets us apart and gives visitors something new and exciting to explore—the opportunity to broaden their palates beyond what they find at a grocery store."
Scribe Winery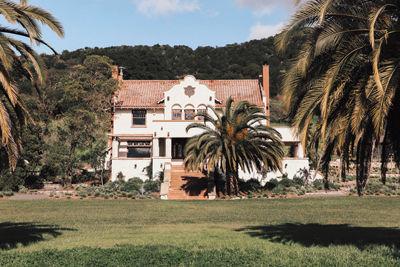 In 1858, Sonoma Valley pioneer Emil Dresel brought over cuttings of riesling and sylvaner from Germany and planted them on Scribe's estate. The first of their kind in California, those grapes were carefully tended by Dresel's family until Prohibition.
"In homage, we planted one acre of sylvaner and three of riesling back in our early days on the farm, hoping it would do as well for us as it did for him," says Andrew Mariani, who founded Scribe in 2007 with his brother Adam. They have since planted more of each and, as far as they know, are still the only ones growing sylvaner in Northern California.
Another curiosity in their lineup? St. Laurent. The dark-skinned grape that's so popular in the Czech Republic was also planted on the Scribe estate pre-Prohibition, so when the brothers found a source—Ricci Vineyards in Carneros—they simply couldn't help themselves.
VJB Vineyards and Cellars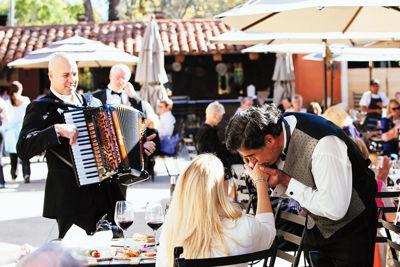 Sip the legendary wines of Italy—brunello, nebbiolo, montepulciano—without having to board a plane. Inspired by its Italian heritage, VJB Vineyards and Cellars in Sonoma Valley specializes in limited-production Italian varietals, offering something truly one of a kind to the region.
"We are an Italian family, so making wines native to our roots was important," says Henry Belmonte, who owns and operates the winery with his father and mother, Vittorio and Maria. His parents used to run the popular Santa Rosa restaurant Caffe Portofino but originally hail from the Campania wine region, near Naples. Some of the grapes they work with, like aglianico, are native to the countryside town where they spent their childhoods.
"My parents were born and raised in Italy," says Belmonte. "My dad grew up making wines with his father and uncles, and there is a story behind each varietal we have selected."
Sonoma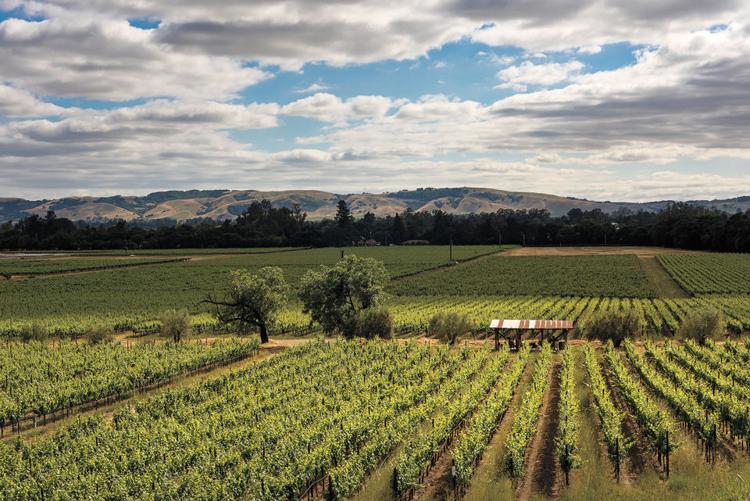 Gundlach Bundschu Winery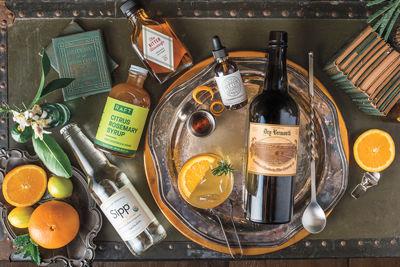 California's oldest family-run winery, Gundlach Bundschu, has farmed its historic Rhinefarm Estate Vineyard in Sonoma for 160 years. While it grows at least nine types of grapes on its 320 acres, gewürztraminer is hands down the vineyard's most iconic varietal, because it was one of the originals planted back in 1858.
"Obscure varieties have a long history on the site. In the 1970s, riesling, kleinberger, and gewürztraminer were all planted on Rhinefarm, and gewürztraminer is the last of those to remain," says Katie Bundschu, the winery's vice president of marketing and sales, who is also a sixth-generation family member. "I consider it one of the last remaining nods to our German heritage."
In yet another throwback to their roots, the Bundschu family also dedicates some of its gewürztraminer grapes to making vermouth, a style of fortified wine they were best known for at the turn of the 20th century.