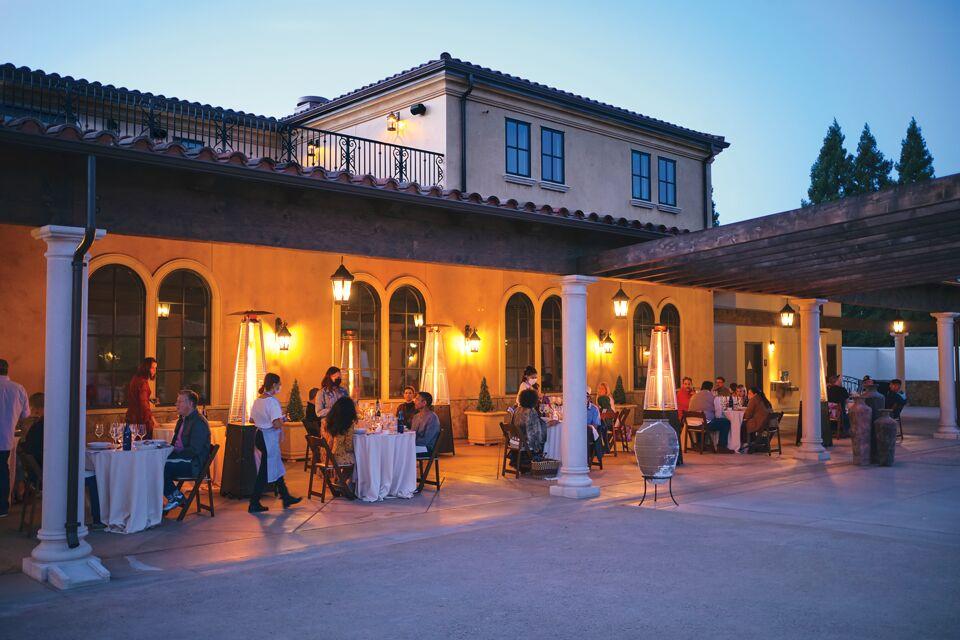 Healdsburg never stops attracting crowds with new hotels and restaurants right off the main square or a short drive toward the vineyards. Now, visitors have yet another destination, with this unique wine tasting collective showcasing a variety of smaller wineries at the same location. This family operation, a collaboration between siblings Monica and Francisco Lopez and their parents, Al and Dina, provides a much-needed
venue for micro-wineries, which often lack the 
hospitality space. After over a year of renovations 
and new construction (and a little pandemic delay), Bacchus Landing opened in the summer of 2021.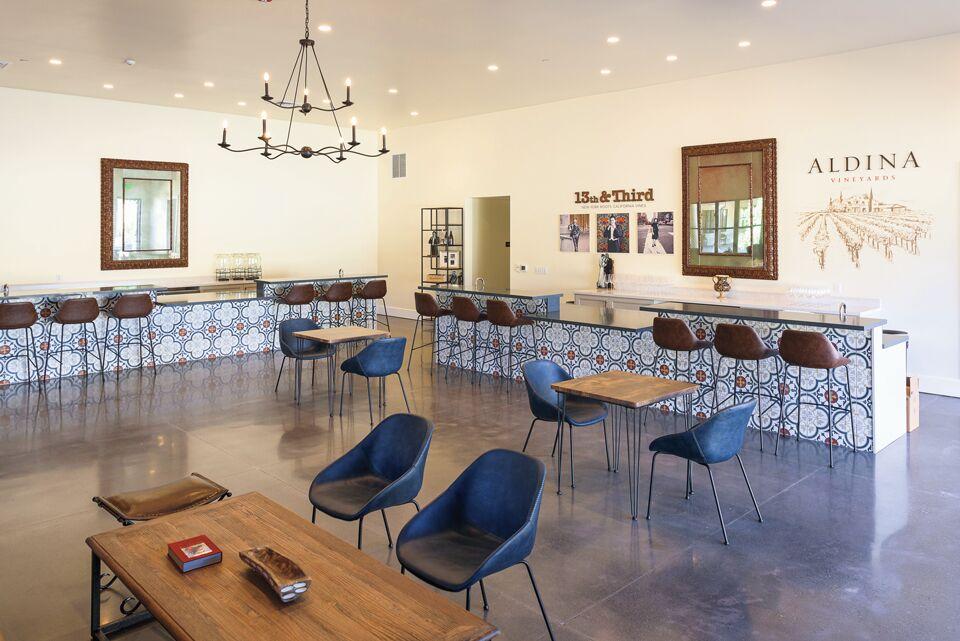 The piazza-centered building is flanked by open-air tasting rooms, serving as a home to lesser-known Sonoma wineries such as Montagne Russe Wines, 13th and Third Wines, Aldina Vineyards, Dot Wine, and AldenAlli. Each winery stands out with unique bottlings of a diverse range of wine grape varietals as well as incredibly varied wine-making styles. Move over zinfandel and pinot noir—although some of those classics are offered, alongside grenache and syrah. Complementing the enticing wine selections are mouthwatering nibbles from an artisan food shop, perched right in the corner lot. Goodies come from mostly local vendors, with options like salads, sandwiches, cheeses, and other wine-friendly treats. You can make an afternoon of it, with a light lunch and a slow-paced, sun-filled tasting on your own clock.
This collective is a major draw for Healdsburg visitors looking to minimize driving from winery to winery or, better yet, those looking to taste via bicycle. Bacchus Landing is about a mile from town, just off the main road. Its hospitable layout reflects the Lopez family's passion for hosting friends and family indoors and out.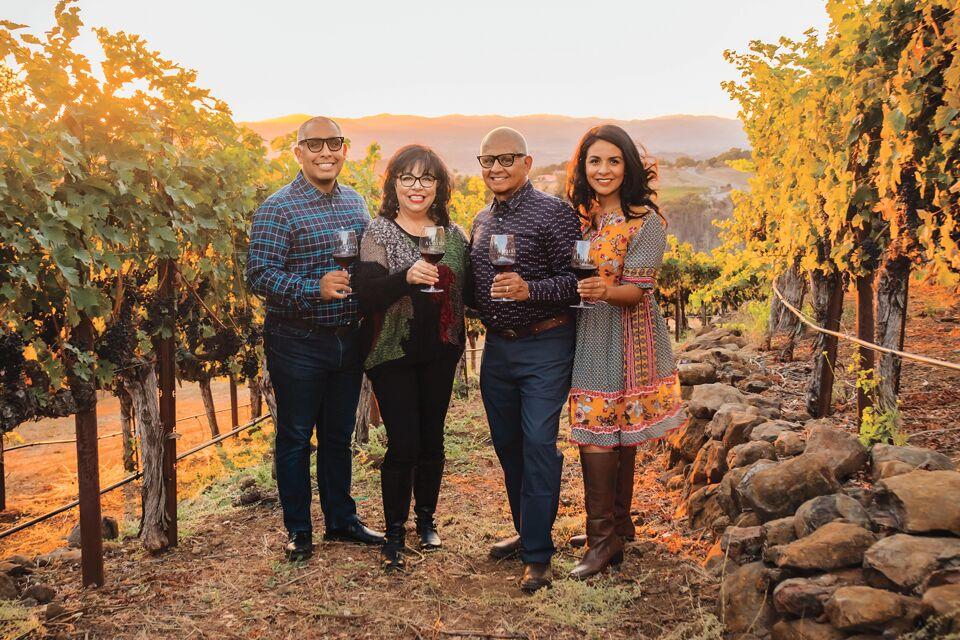 "The feedback from our visitors has been very 
positive," says Francisco. "There are folks who make a reservation to visit one tasting room and end up spending the day exploring the other wineries on-site."
"It's like an extension of our home, and we're happy to host both the wineries and our guests," adds Monica.
In addition to the tasting rooms, the three-acre compound offers several spaces for corporate meetings and events, with café tables and access to a full commercial kitchen.