New Releases
2015 Bouchaine Crescendo Chardonnay, Carneros
Bouchaine has released this exclusive annual bottling of chardonnay from its 104-acre estate vineyard. Proceeds from the luscious, golden white wine will benefit Festival Napa Valley's Young Artist Series, which brings talented youth musicians to perform in the Napa Valley. $47. bouchaine.com.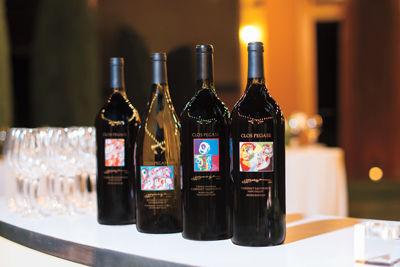 2014 Clos Pegase Hommage Cabernet Sauvignon, Calistoga
Made from hand-picked grapes, this bold and balanced red wine bursts with vibrant dark fruit flavors, as well as tinges of dusty cocoa and coffee. The cab is aged in oak barrels for 19 months before being bottled to create its firm body and structure, so save this one for a special occasion and a lovely meat-based meal. $125. clospegase.com.
2018 Raeburn Winery Rosé, Russian River Valley
This inaugural rosé—a fruity mix of zinfandel, pinot noir, and grenache—is just the ticket for a warm summer day. Winemaker Joe Tapparo's blend has a subtle blush of pink yet boasts giant tastes of raspberry and exotic guava. An ideal warm-weather sipper, it can be enjoyed alone or with a light sampling of cheeses. $20. raeburnwinery.com.
2012 Vaso Cellars Sauvignon Blanc, Howell Mountain
A second label from the esteemed Dana Estates, this fresh and crisp white wine is made from high-elevation grapes from Hershey Vineyard. Winemaker Chris Cooney brings out intense aromas of orange blossom and ripe peach, with hints of vanilla and earth. Bright lemons and lime shine through the moderate acidity, creating a wonderful food wine; pair it with salmon or even goat cheese. $50. vasocellars.com.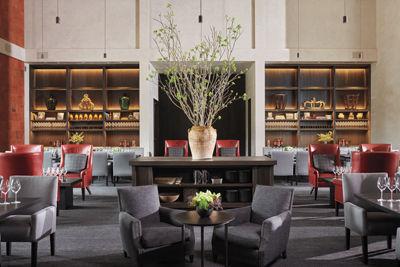 New Tasting Spaces
The Green Room, Napa
Julien and Élan Fayard of Azur opened a tasting room at their winemaking facility in south Napa, enabling visitors to taste their limited-production wines and peek behind the scenes at their winemaking process. The reclaimed-wood bar and cozy lounge area—which overlook the working crush pad—are accented with velvet couches and an eco-friendly living wall. azurwines.com.
Louis M. Martini Winery, St. Helena
One of the first wineries to open after Prohibition ended, Louis M. Martini dates to 1933 and recently unveiled the results of a 15-year restoration project. The stunning, Howard Backen–designed space includes an outdoor park with a wood-burning oven, a huge tasting area, a private lounge, and a wine-teaching auditorium, all showcasing the winery's iconic cabernet sauvignon. Reservations and walk-ins are available. louismartini​.com.