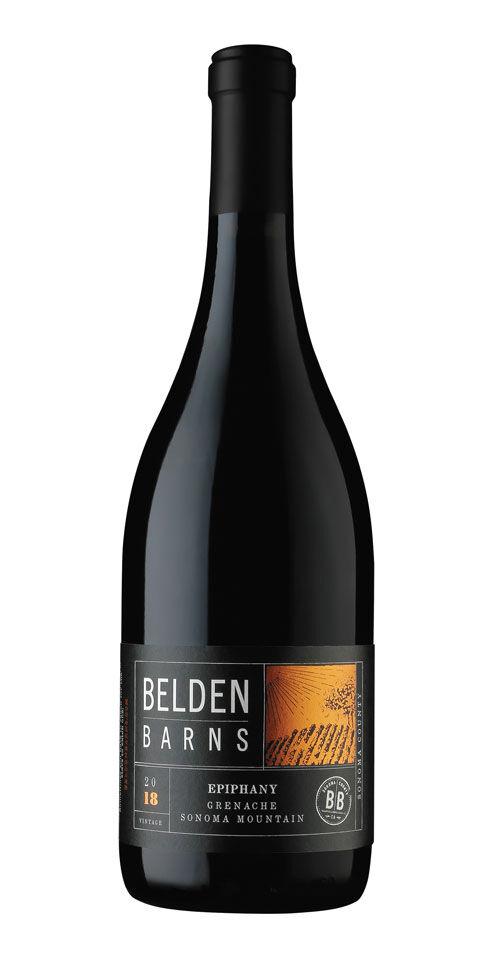 2018 Belden Barns Epiphany Grenache, 
Sonoma Mountain
Fewer than 200 cases are made of this rich red wine, created from high-altitude grapes and aged mostly in neutral oak in a classic Rhône style. There's a splash of syrah blended in for inky color and smoky flavor. The freshness shines through. $50, beldenbarns.com.

La Crema Brut Rosé, Russian River Valley
This pink bubbly comes from grapes grown in the cool climate, with 73 percent pinot noir and 27 percent chardonnay. Made using méthode traditionnelle, the brut rosé features bright flavors of red fruit and a hint of green apple and brioche. It makes a nice aperitif or pair with Caesar salad or grilled seafood. $45, lacrema.com.
2017 Stone Edge Farm Sauvignon Blanc, 
Sonoma Valley
Located off the main Sonoma Plaza, this quaint Victorian is home to the Edge tasting lounge. Opt for a food pairing or just sips, including a 2015 Cabernet Sauvignon, 2015 Surround Bordeaux blend, or this refreshing white sauvignon blanc, all estate-grown and crafted Bordeaux-style. Book in advance. 
$50, stoneedgefarm.com.
2015 ToyMaker Cabernet Sauvignon, Napa
This rich Napa red, crafted by notable winemaker Martha McClellan, comes from Diamond Mountain District fruit, which is aged for over two years in new French oak barrels. It is round and bold, with flavors of dark cherries, cedar, and ripe plums, and has a smooth, long finish. A winner with a charcoal-grilled steak or chop. $175, toymakercellars.com.
2018 Gamble Vineyard Sauvignon Blanc, Napa
This crisp white combines old world grassiness with new world ripeness for a refreshing and 
sophisticated sipper. The sustainably farmed fruit is hand-harvested, then aged in barrel and stainless steel. Rounded flavors of citrus and ripe apricots delight and pair with lighter fare. $28, gamblefamilyvineyards.com.
Oakville Wine Merchant, Oakville
Adjacent to the Oakville Grocery, the Oakville Wine Merchant offers 700 wines for sale, 50 wines by the glass, and a dozen Napa Technology Wine Stations provided from the various Napa AVAs. Sip and learn about the area's unique AVAs while visiting the 
surrounding 1881 Napa Wine History Museum. oakvillegrocery.com/oakville-wine-merchant.
When COVID-19 hit, many wineries rallied and pivoted quickly. Napa Valley Vintners became the resource in Napa for member winery information on virtual tastings, online educational modules, and special offers. Wineries such as St. Supéry, Ehlers, Tres Sabores, Raymond, and Chappellet opened new avenues by the dozens, some providing multiple virtual tastings per week, tasting kits, and discounts galore. napavintners.com/events/events.
Similarly, Sonoma County wineries created a variety of special promotions to alleviate the cost of shipping wine. And many wineries like Benovia, DeLoach, Emeritus, Gary Farrell, and Hamel Family Wines created engaging virtual happy hours, with winemaker meet and greets and 
tastings. sonomawine.com.