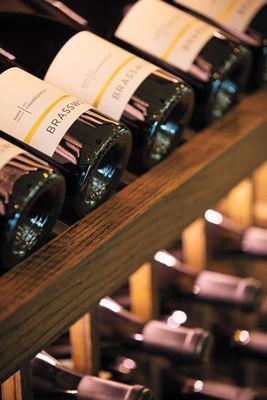 Just north of St. Helena sits the hidden gem Brasswood Estate. The expansive property houses much more than just a winery—from 17,000 square feet of caves and a unique interactive viti­cultural education room, to a restaurant and bottle shop. And the diverse range of activities on offer recently expanded further with the opening of HG Contemporary Napa Valley, a gallery that was born from a collaboration between Brasswood Estate and the renowned international art collector and curator Philippe Hoerle-Guggenheim.
Each quarter, Hoerle-Guggenheim will invite selected artists to present their work in the Brasswood space. At the launch of each show, the artists and Hoerle-Guggenheim himself mingle with the masses at an opening reception. (Naturally, wine is also poured.)
"The Brasswood collections are special because they are from a highly curated body of work that is both established and from the most promising emerging artists of our generation," Hoerle-Guggenheim says. For instance, a recent exhibition celebrated Salvador Dalí's works on the 30th anniversary of his death, while another showcased sculptures from the French artist Cévé.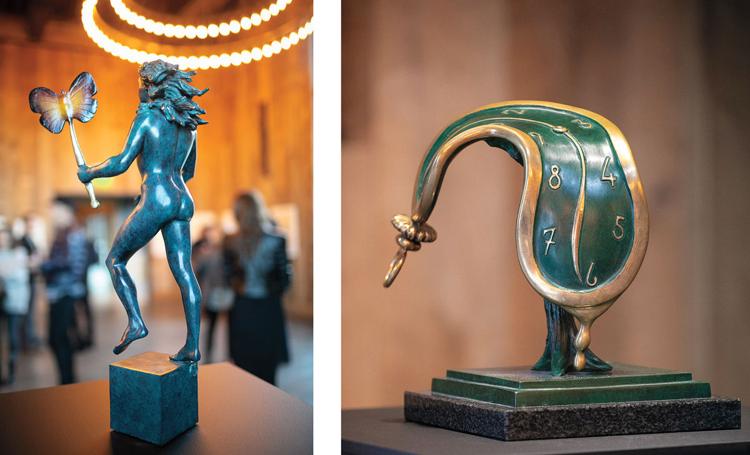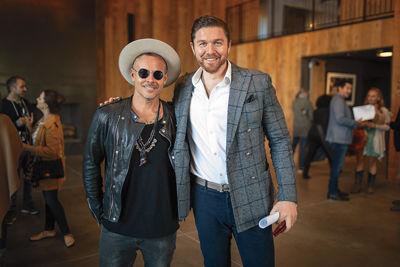 The galleries are open to all Brasswood visitors, who can participate in a guided walk and tasting tour of the estate, including a stroll through the gorgeous lawn area and sculpture garden. An ideal time to glimpse the art is during the Vintner Saturdays events—pop-up wine tastings from two of Brasswood's custom-crush wine partners, held the third Saturday of each month. brasswood.com.